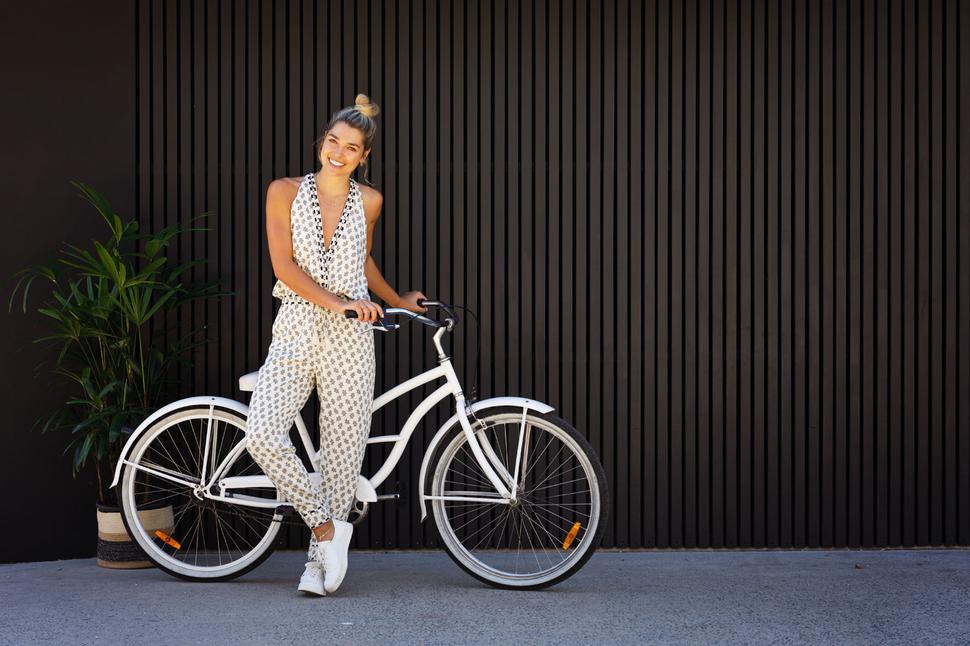 Model & Yoga Teacher Ashley Hart's Beauty Routine
The Swisse wellness ambassador has her golden girl look down pat, but believes true beauty comes from within
Wednesday June 13, 2018
Ashley Hart radiates glowing good health, with luminous skin and a sunny smile. The 29-year-old model is a poster girl for the good life, typically seen frolicking on the beach or in a serene yoga pose. Her interest in looking good goes well beyond the Instagrammable moment, however, with regular blogs on health and wellness topics, including working on projects with her sister, Victoria's Secret model Jessica Hart.
READ: Where To Work Out In Auckland This Winter
Ashley has studied meditation and natural therapies. She has made the journey from teen model to dealing with her insecurities and developing a growing acceptance of herself. She is the face of Swisse's new Discover Real Beauty Inside and Out campaign. The Australian company, best known for its dietary supplements, is launching a range that focuses on hair and skin, including oral supplements and plant-based skincare.
The holistic approach is one that chimes with Ashley, who tells Viva how beauty, fitness and wellness fit into her life, which is split between home in Australia and the United States.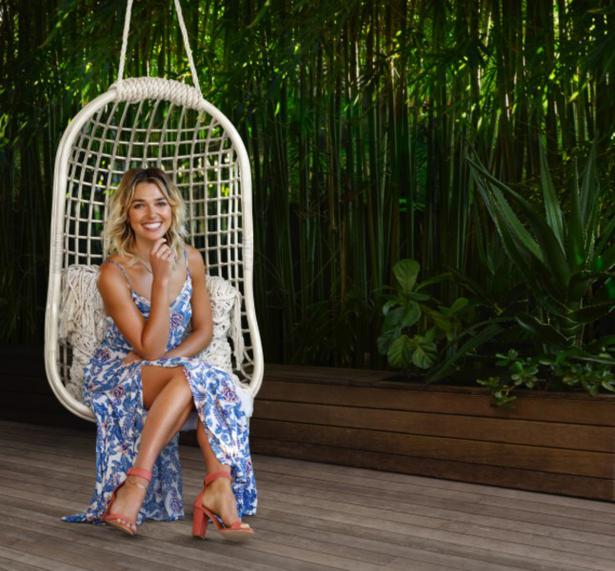 Beauty ethos
True beauty starts from within, to truly know thyself at the core level and in one's most natural state is the very essence of pure beauty.
This deepening understanding of beauty continues to evolve as I do. Once only focusing on the surface level of beauty, through being a model at such a young age, I thought the way to beauty was outside myself. I suffered in this approach, never being able to find a sustained level of satisfaction or acceptance of myself, with this contrast of such an externally based industry and my young focus, I quickly questioned beauty beyond skin deep.
I continue to love this path of self-discovery. The realisation of true health and being connected to the place of sustained happiness play such a valid role in beauty.
READ: Singer Jamie McDell's Beauty Routine
Fitness and wellness
I look at fitness and wellness just like beauty and ask myself, what it is at the deepest level?
Ultimately I believe wellness is our ability to be present to all that is. Being able to truly listen (to our bodies and the world/others around us) and lovingly respond, not react, with a sense of peace and acceptance. This refined level of awareness gives one the ability to know, moment to moment, what serves the body and its environment best. Being in-tune with what food, physical activity, next right action to take etc., will be of the highest benefit and wellness for all.
Fitness to me is not just the physical body, but a fit mind and connection to our higher self — giving one the inner-strength to be able to act on their truth or the ability to adapt and let go, by having the inner 'fitness' to know the difference.
Beauty rituals
I have an amazing ritual that I do at least once a week, which feels like I'm connecting to beauty on all levels.
I put on a hair and face mask, sit in my infrared sauna, dry brush my skin, drink a big bottle of water with added chlorophyll and meditate for 20 minutes. After about 30 minutes in the heat, I plunge my body in my freezing cold salt pool, jump in the shower, wash off my face and hair mask, lather myself in body oil, lay out into the sun to get some vitamin D in, and let my hair dry naturally in the sun.
This beauty ritual is like a massive reset button, no matter how I'm feeling, after travel or late nights, mentally or physically weak or strong, I completely feel renewed, reconnected and beautiful. Catching up with my friends, giggling and laughing a lot, feels like a beautifying ritual, one I make sure to do regularly.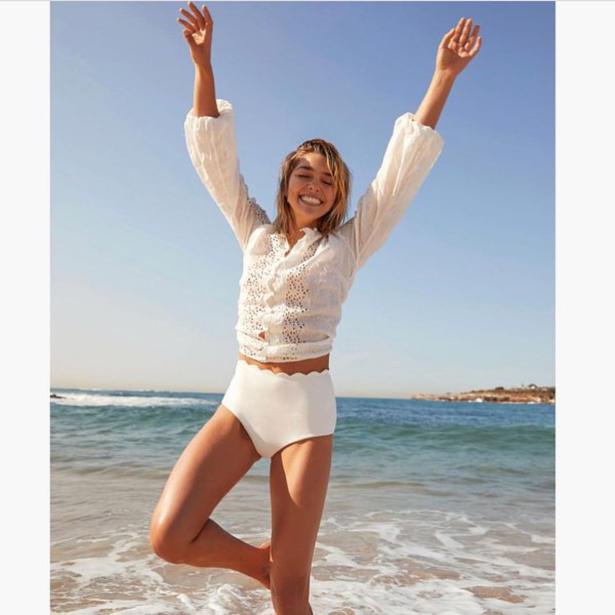 Photo / Instagram @ashleyhart

Beauty goals
To be less judgmental and even more accepting and loving to myself and others. I believe a genuine, peaceful joy in someone radiates true beauty from within.

Workout appearance aids
Moisturiser or a nice face oil. Sunscreen if outdoors.

Hair and its care
Speaking of beauty goals, I dream of having long healthy hair. I can't seem to grow it past a certain length, but it's certainty an aim. I put a hair treatment on my hair at least twice a week, get regular cuts and am bleaching my hair much less these days. I also let it dry naturally, as much as possible, over using too much of the hair dryer and hot tools. The top knot is my new out do.

READ: Actor Jennifer Ward-Lealand's Beauty Routine

Makeup evolution
My earliest memory is getting my makeup professionally done at age 15, on my very first modelling job. I never wore makeup before then, I was a real tomboy, but felt so girly and pretty having this first experience. My current approach is looking like I'm not wearing any makeup, yet I am. I have a real appreciation for makeup, especially as I get older. I love that I'm a woman and get to accentuate my natural face shapes with shadowing and highlighting my natural beauty. I see it as art and it's something that still to this day makes me feel feminine and pretty.

Best and worst looks
I'm happy to leave behind "overly done" everything, I went through a stage of trying too hard, thinking more was more when it came to hair, makeup, dressing up and even extreme diet and exercise. I'd love to attain staying as close to my natural beauty as possible. I believe less really is more when it comes to peace and beauty.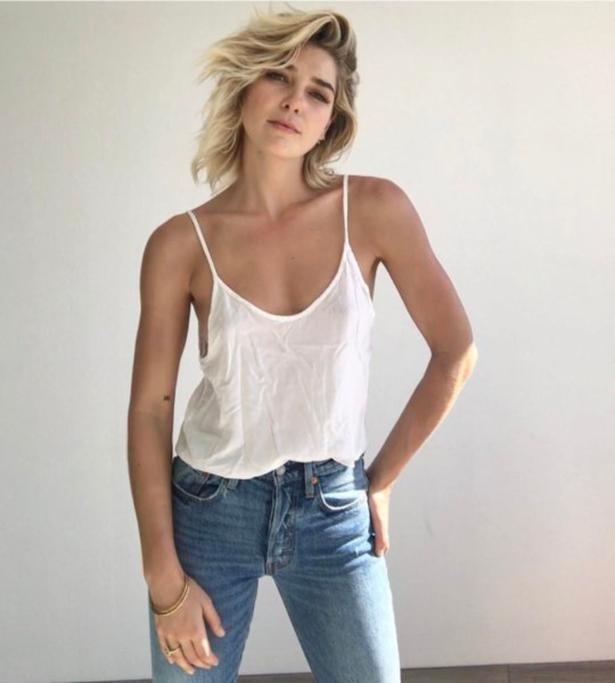 Transformation tips
A pair of heels and a bit of eyeshadow. I love wearing easily transitional clothing that can go from day to night with a simple change of shoes, which I always have in the back of my car. If I am going to a red carpet, super-special event, I do love putting in the extra effort with a professional makeup artist and a fancy dress. What girl doesn't!
READ: Styling Tips From Celebrity Fashion Stylist Marina Didovich
Daily routine
Nourishing beauty from within and without is important to me. I meditate morning and afternoon, as part of my daily routine. From this place of inner-connection, I listen to what will serve my body best that day with physical activity and nutrition. I mix these things up a lot, depending on mood, the season and time of month I'm in with my cycle. I love showering morning and afternoon, which is where I wash my face and brush my teeth. I'm pretty quick, simple and easy when it comes to my everyday beauty routine.
I'm all for a deeply hydrating moisturiser and use Swisse BB Tinted SPF moisturiser daily, a bronzer, highlighter, lip balm and eyebrow gel. I always keep in mind elimination, detoxification and hydration. I find drinking a lot of water and sweating in some way daily, whether in the sauna or through physical activity, makes me feel radiant.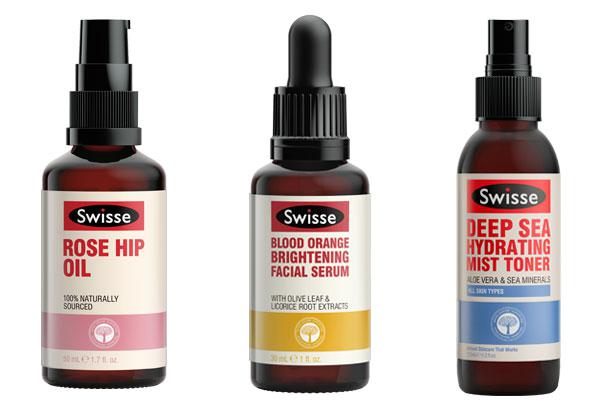 Favourite products
1. Le Labo candles and fragrance. 

2. Luma illuminating highlighter.

3. Swisse BB cream, brightening serum, rosehip face oil and sea salt face spray. I also love the Swisse Women's Ultivite supplements.

4. Natural coconut, almond or avocado oil for my body.

5. DMK face wash and mineral spray.

6. Oribe, Olaplex and Oway organic hair care.
7. Dragon Herbs, Jing Herbs, Moon Juice Dusts. I take medicinal mushroom tonics and superfood smoothies, regularly. I switch/change these up, depending on what I feel I need.
Treatment time
I regularly go to the Russian bath house or Korean spa. I love getting body scrubs and massage, I feel like this is good for my health and beauty and on many levels. I'd like to try some more advanced facials, like pigment treatment, the vampire facial and needling.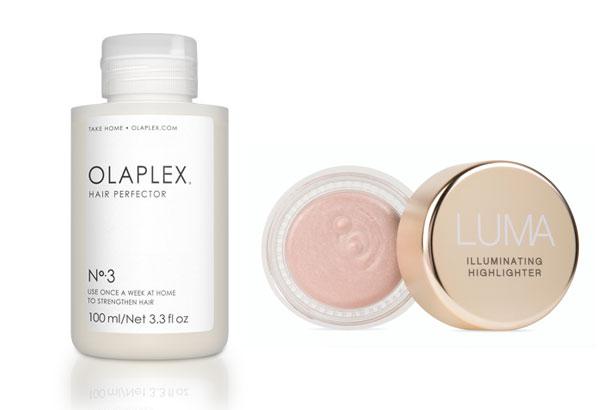 Inside out
I really do believe that old saying, you are what you eat, just as you become what you think. I definitely notice a switch in my mood, my thoughts and how my body feels when I eat lots of sugar and refined carbohydrates. I'm up, then quickly down, less stable, more stressed and anxious. Yet, when I'm staying wholesomely nourished, with lots of long-lasting good fats, I'm much happier. I have sustained energy, a clear mind and feel calm, I definitely believe how I feel determines how I look.
Living healthy makes me feel happy and therefore allows my natural radiance to emerge.
Beauty is ...
Who we all truly are. Nature.
Share this:
More Beauty & Wellbeing / Features & Profiles