Mother's Day: Georgina Robertson on Following in Her Mother's Footsteps
Georgina Robertson, who co-owns the Prescription Skin Care clinics with her mother Margaret Gilbert, says she is a great role model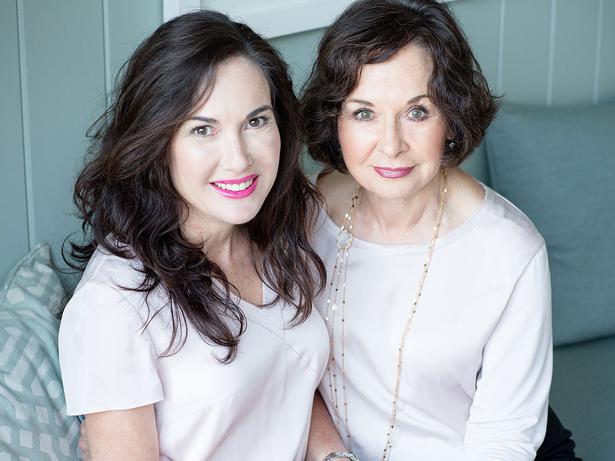 Wednesday May 3, 2017
Georgina Robertson co-owns the Prescription Skin Care clinics with her mother Margaret Gilbert, who started them 20 years ago.
Describe your relationship with your mother Margaret.
It has always been close, but we have grown closer as I have become older. When I was young, Mum would drive my three siblings and myself to and from school, take us to swimming at 5am, ensure we did our homework and tried to keep us out of too much trouble as we grew up. During this time she worked as a physio tutor while Dad was a plastic surgeon. All the energy she had put into us, she then channelled into Prescription Skin Care once we'd left home.
Mum is a great role model, successfully managing a career and a family, and I now find myself trying to do the same with my life. She is creative, good with numbers, elegant, kind, a keen sports person, has a love of music and would do anything for her family. She encouraged us to learn the piano, which I still enjoy doing today and our company has become a keen supporter of the NZSO.
Mum was always big on the importance of a good education which I try to pass on to my children. She allowed us to be curious, to explore the world as she and Dad had done. She was brave and allowed me to pursue interests such as skiing with the US team in aerials for a year, and to be the stunt double for Holly Hunter in the film The Piano.
With my first job in the UK at SkyTV, I would wear an old gold bracelet of hers to give me some of her strength and ability to do well. Both Mum and Dad are close to their large families and we have grown up with our cousins. My sister and I are keen to continue this with our children.
READ: Mother's Day: Anna Reeve on Helping Others to Cope 
What has been your experience working with your mum?
Mum is a high-energy, experienced businesswoman and I do my best to keep up. We focus on separate parts of the business but these roles are blending as I take on more of the workload. Mum has a great affinity with the team and is well respected in the industry. She has a brilliant sense of humour, just like her own mother had.
We travel overseas a few times a year, often to conferences, and I am constantly surprised by how much fun this is. I am fortunate to have this time with her, to get to know her as a mother as well as a colleague and friend. Not all my friends have had this opportunity to know their mother in different ways and I am grateful. Had I not chosen to work with her, I would have never known how capable and multi-faceted she is.
Best advice your mother ever gave you?
Family comes first so always consider the impact your decisions may have on the children and your husband, before deciding what to do. And, of course, always wear sunscreen!
Describe a typical Mother's Day. 
We are relaxed about what we do and tend to focus on an activity the whole family will enjoy. My young children, Eva and John, attempt making breakfast and bringing it to me in bed, which is so cute, but so messy. They give me home-made cards and we like to enjoy a lazy morning together, then catch up with the grandmothers over the phone or, if they are in town, in person.
Share this:
More Beauty & Wellbeing / Features & Profiles