Musical Theatre Talent Bridie Dixon's Beauty Routine
Soon to be seen in 'We Will Rock You', this young Aucklander is a rising star of the stage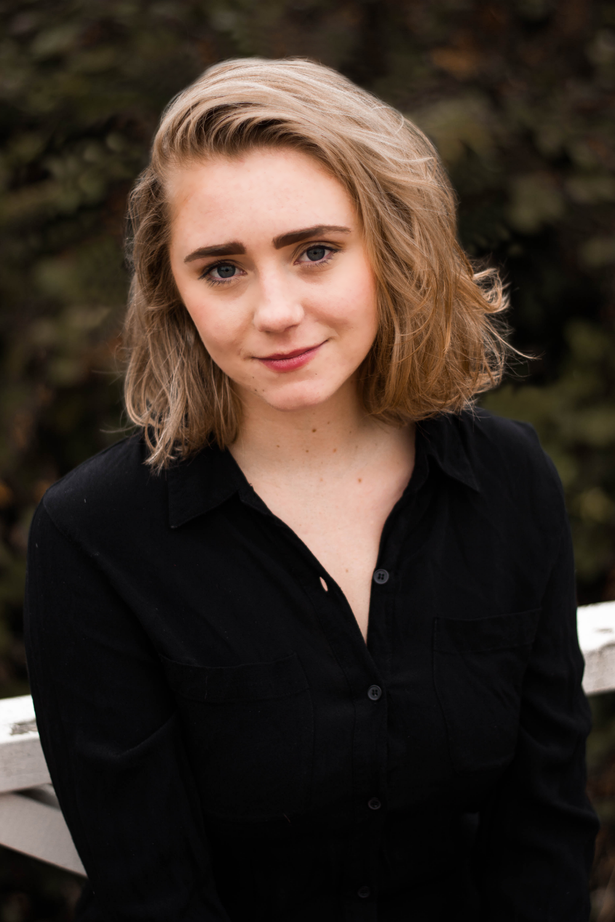 Wednesday Aug. 14, 2019
Actor Bridie Dixon is building a reputation for picking up awards and lead roles and has transitioned from local theatre to interning in the United States.
Recently returned to her hometown from a stint in Atlanta, she will take a lead role in a restaging of the hit West End show We Will Rock You.
The comedy musical features 24 hits by Queen and was written by Ben Elton. The band's Brian May and Roger Taylor were music supervisors behind the high-octane original production.
READ: Musical Theatre Star Elise McCann's Beauty Routine
For the local production Bridie will vie with singing legend Annie Crummer, whose plays the Killer Queen, a tyrannical boss of a global company intent on robbing the world of rock music. As Scaramouche, Bridie takes the role of a young outsider who teams up with Galileo to fight back, in tandem with the Bohemians, a group of rock rebels. The scene is set for a fight for freedom, love and music. Not to mention colourful looks.
Bridie's introduction to theatre — and to makeup — came at a young age. She is a long-time member of Devonport Drama.  
A graduate of the South Seas Film School in 2015, she is now also on the youth committee of Manukau Performing Arts. A two-time nominee for the Northern Area's Performance Theatre Awards as best actress in a musical, she has performed in the New Zealand premieres of Dogfight, Be More Chill, 21 Chump St, and First Date as well as the beloved musicals Saturday Night Fever, Sister Act, Rent, Chicago, and Lin-Manuel Miranda's In The Heights. 
Now it's the Theatre Co performance of We Will Rock You, which opens at the Bruce Mason Theatre, Takapuna, on August 20, running until September 7. See Ticketmaster.co.nz.
Beauty ethos
If you take care of your body, your body will take care of you. For me, the idea of beauty and self-care go hand in hand. I've always been fascinated by makeup and skincare, the more I learnt, the more captivated I was. As an actress my skin goes through a hard time, wearing thick stage makeup for hours while sweating under the stage lights. Over the years I have tried many different products and various techniques of applying makeup to try and maintain healthy skin.
Makeup memories
I was about 7 years old and learning about stage makeup and how stage lights wash out colour from your face, requiring darker foundation, contour, eye shadow and blush than what you may normally use. It seemed like a strange concept and I thought I looked a little like a clown but the show must go on. After seeing photos from the show it blew my mind that I looked completely normal, not like a clown at all. Thus sparking a life-long passion and love for beauty, from day-to-day to SPFX.
Style and beauty evolution 
When I was younger, I didn't think much about my skincare routine other than remembering to wear sunscreen in summer. The "slept in" thick smoky eyes look was the go-to, with skinny jeans and black t-shirt and that was that, always trying to fit in with the current trends and what my friends were wearing. Over the years I have learnt and now truly believe that you have to be comfortable in how you look, just be you! That's why my style these days can vary from a pretty cocktail dress and heels to denim overalls and sneakers to the super comfy track pants and hoodie. I learnt the hard way that I need to look after my skin, especially during show seasons, and am glad to have a strong skincare routine in place.
Best and worst look
Worst Character: I was playing a siren in an adaptation of Odyssey for Devonport Drama. My whole body was painted green and my hair completely teased and sticking out in all directions, all whilst singing Abba's SOS. It was a great show, but the green paint was hard to wash off, I'm sure our water bill that month was through the roof!
Worst IRL: I'd have to say I definitely do not miss the years of black nail polish and heavy black eye liner. When I look back at photos now it's quite funny to see so much teenage angst on such a little me. You were right mum it was just a phase!
Best Character: Playing Roxie Hart in Chicago meant I got to wear a gorgeous silver sequin cocktail dress and sing whilst sitting atop a piano. All the old school Hollywood glamour feels!
Trick of the trade
Primer, Primer, Primer! Creating a boundary between your face and makeup means the makeup won't sink into your pores, causing breakouts. It's a saving grace during show seasons and wearing thick stage makeup day after day.
Everyday routine
In the morning I cleanse my face in the shower alternating each day between a gel cleanser and a light exfoliator, then after the shower I use a toner followed by moisturiser plus my light sunscreen if its sunny and I'm going outside for the day.
At night I use my makeup remover wipes or cleansing wipe depending on if I'm wearing makeup or not followed by my toner and then I use a face oil to rehydrate my skin in my sleep after a long day.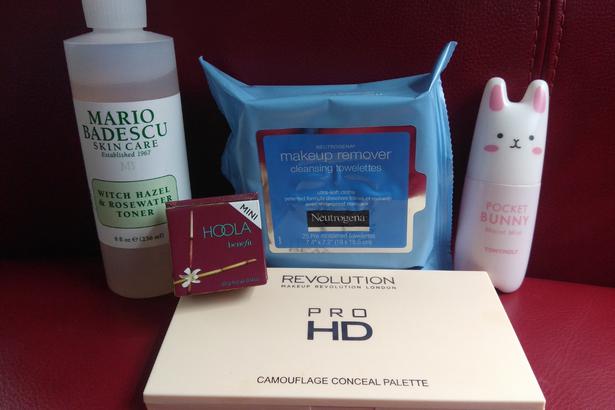 Five favourite products
1. Neutrogena make-up remover face wipes: My face often reacts badly to face wipes as they can be quite coarse on my skin, but these wipes are the softest I've found for my skin and they still remove all my heavy stage make up without excessive rubbing.
2. Makeup Revolution London Pro HD camouflage conceal palette: Over the years I have used a lot of different concealers and I've found a lot of them to provide a very thin coverage if they are a liquid or too cakey if they are a cream. I picked up this palette by chance on sale and it has been one of my best purchases. It is a cream formula that is full coverage but also allows my skin to look natural and not cakey. A little goes a long way with these concealers so it's a lot of bang for your buck. With the palette being a 8 shade palette I can use it in my everyday life as well as for the stage.
3. Mario Badescu witch hazel & rosewater toner: Much like with face wipes my skin is quite sensitive and can react to a lot of different toners. When I was in Atlanta I asked for some recommendations on a new toner to try and thus came across Mario Badescu. I love this toner because it doesn't leave any residue on my skin and leaves my skin feeling fresh and hydrated.
4. Benefit Hoola Bronzer: This is one of my favourite bronzers because it applies so easily and allows you to build it up depending on how dark you need it to be. It comes with a small brush which means there is no guesswork in finding the perfect brush for application.
5. Tony Moly Pocket Bunny Moist Mist: I've always been a fan of face mists as a way of keeping my face refreshed and keeping my makeup looking fresh. This Bunny Moist Mist not only looks adorable but it smells amazing (like peaches), feels refreshing on my skin but it also works as a light setting spray for my normal day-to-day make-up.
Transformation tip
Changing my look from day to night is as easy as using darker or bolder colours to change up my eye shadow and create a dark smokey eye or a bigger pop of colour ready for a night out. I like to wear darker lipsticks at night so the colour can still be seen in low lights, you can never go wrong with a deep red, brown or purple. Using a quick spritz of face mist to re-energise and hydrate my skin after a full day will also help in keeping my makeup alive into the night.
Hair and its care
My hair has been through A LOT, I've gone from bleached blonde to dark brunette, then chopped it to my shoulders and again back to blonde. Currently, my hair is very easy to look after as its cut short for the first time in about 13 years.
Aside from your normal shampoo and conditioner (I use colour protect as my hair is dyed blonde), I use dry shampoo in between washing my hair so it doesn't look oily. This also means I don't have to wash my hair more than necessary which results in more oils being produced.
My hair has a special talent for not curling no matter what I try, when I played Roxie in Chicago my hair had so much hairspray it was crunchy to the touch and yet it still managed to drop from the curls. Needless to say I'm glad my hair is getting a break and I get to wear a wig for We Will Rock You.
Treatment to try
I would love to give micro-blading a try for my eyebrows as they can be quite a handful to maintain
Beauty is…
Beauty is passion, love and freedom to express yourself.
Share this:
More Beauty & Wellbeing / Features & Profiles