Musician Estere's Beauty Routine
The bewitching Wellington artist loves brightening up her look with colour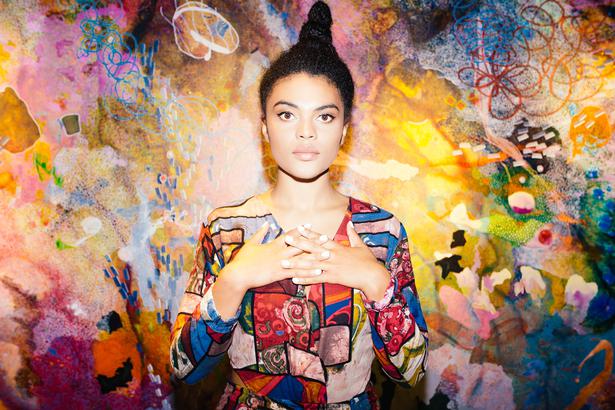 Monday Nov. 13, 2017
For Estere Dalton, embracing her African heritage was a big part of learning how to love and experiment with her own unique look. It's as distinctive as the music she produces, a genre she has dubbed "electric blue witch hop".
The 25-year-old beat-maker, who performs under her first name, creates at home using an MPC (called Lola). With Estere's vocals and multi-instrumental talents added, a memorable fusion of sound results. For several years now, it has been winning her plenty of fans here and overseas, with that number set to soar in the wake of the release of her mini-album My Design (Part 1).
Well-reviewed since coming out in late October – with the main drop of the double-album to come in March – Estere has been touring in Australia to support it. New Zealand main centre dates are lined up through December, with Auckland on December 2 (find dates and tickets via Under The Radar).
Her new single Grandmother is out now, and like other tracks she has written, it combines the intensely personal and evocative in an aural soundscape.
With support spots to the likes of Erykah Badu under her belt, creative talent to burn and a great look, expect to see and hear a lot more of Estere.
Beauty ethos
Comfort and colour! I love putting on makeup and clothes that feel like an extension of myself as opposed to an addition. Essentially I just want to feel good.
Style evolution
At 11, I used to have a penchant for complementing long denim skirts with knee-high rainbow socks. I don't think I'll revisit that. I also used to draw a fake mole on my cheekbone at high school - just for the fun of it.
In terms of makeup, I've always been quite sparse in how much I apply - although there was probably a time I was attempting to use foundation that was the wrong colour shade. It wasn't until I visited M.A.C where they have a good variety of brown skin shades, that I got something that was just right.
READ: Celebrating the Individual Style of 7 Talented Women
Relationship with colour
I have big lips and when I put colour on them it makes me feel bolder, and a little bit playful! It feels like being an actress in a film noir or something, you know - like you can do what you want!
Growing pains
As a young teenager, I had just emerged from out of that strange bubble where your parents choose what you wear. I went from dressing in fluorescent orange turtlenecks, having short hair and being relatively unaware of my appearance to all of a sudden noticing the things that made me different from a lot of my friends.
I used to get throngs of people in the high school cafeteria asking to touch my hair. So I suppose I always felt more different from then on and just followed my instincts in terms of how I chose to present myself.
First makeup memories
Red lipstick in a small velvet lipstick case. It belonged to my mum, who doesn't wear any makeup apart from lippy and I used to just like winding the lipstick up and down and pulling it in and out of its case. Easily amused. 
I think the first makeup I ever bought was one of those cheap eyeshadow palettes that have 20 different colours that all get mixed in together. The last makeup purchase I made was this bright blue eyeliner that I wear for shows.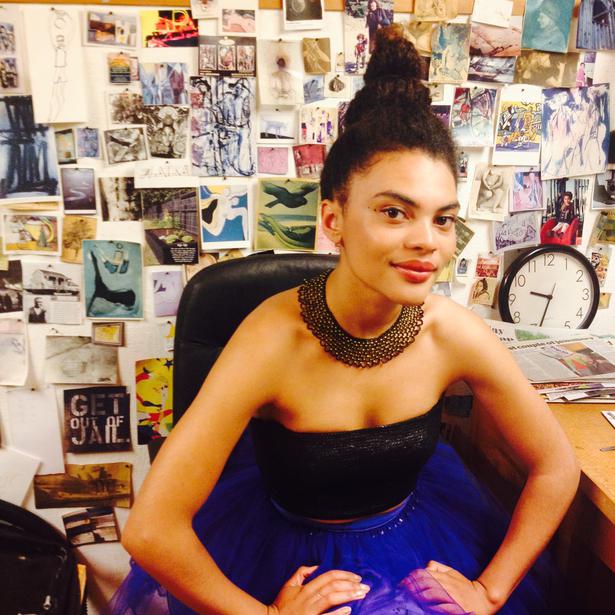 Hair and care
It took me up until four years ago to figure out how to look after my hair properly as I was never taught! My hair is very strong and grows fast. It's so thick, it can literally be sculpted into shapes. Because it's made of tiny little ringlets, it can tangle easily.
There's a range of African hair products and natural oils I use to care for my hair. I shampoo and condition it once a week. I brush it every second day and leave it in protective styles like plaits or twists to soften and extend it. I run coconut oil through it every fortnight with a comb - and generally have heaps of fun with it.
Everyday routine
Does coffee count as part of a beauty routine?! If so, there's nothing quite like a deliciously aromatic coffee to make me feel good about myself and the world.
Apart from that, I shower and while in the shower, imagine what clothes I'll wear, then moisturise, brush my hair, put on the imagined clothes (they're actually real - I don't go out naked), maybe put on a touch of eye makeup and lip-colour, put on my favourite rings, and voila. At night, I wash my face, spray toner on it and hop into my beloved PJs.
Stage lessons
I feel less self-conscious about "dressing up" just because I want to. I don't care about getting a bit glam to go to the library or something, because I'm used to wearing clothing that makes some kind of statement.
Stage makeup
On stage, it's about adding drama, as well as being comfortable. The clothing, hair-style and makeup choices I make, all tell a story about who I am, but onstage that story becomes a bit larger than life.
Day to night
No matter what you're wearing, I think just pulling your hair up into a bun, putting on bright lipstick and a cat's flick eyeliner can transport you.
READ: The Power of the Red Lip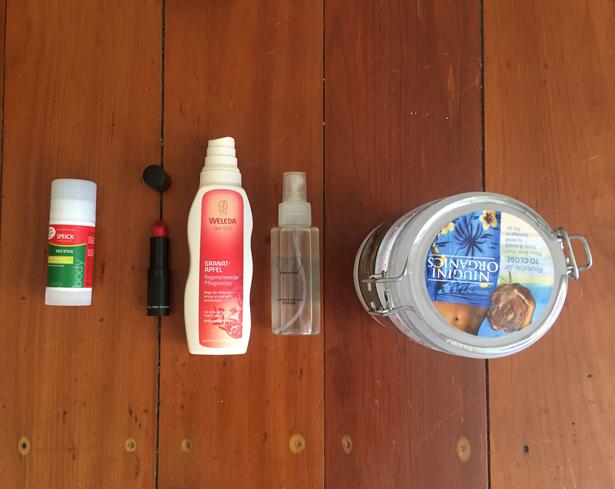 Favourite products
1. Niugini Organics coconut oil: Such a beautiful product that has many diverse uses. I'm obsessed,  as it's a really great source of moisturiser for my hair type but can also be used as a skin moisturiser - and it tastes delicious!
2. Weleda body moisturiser: You only need the tiniest amount and it's so nice!
3. Cantu natural African hair shea butter: Cantu is one of my go-to African Hair product companies, their conditioners are especially good.
4. Karen Murrell red shimmer lipstick: I just recently got this, it's so smooth and doesn't have anything nasty in it!
5. Earth 174 facial toner: This was a product my boyfriend got, that I became obsessed with because I love the scent. I'm still not actually sure what toner does!
6. Speick deo-stick: My beloved, aluminium-free deodorant that actually works.!
Beauty is... 
Feeling snuggly and comfortable in your own skin.
Check out Estere's Facebook page here, and listen to her tracks over on Soundcloud.
Share this:
More Beauty & Wellbeing / Features & Profiles