Natalie Portman Celebrates Her Love Affair With Miss Dior
The actress glows in the Miss Dior campaign shot in Paris marking the iconic fragrance's 70th birthday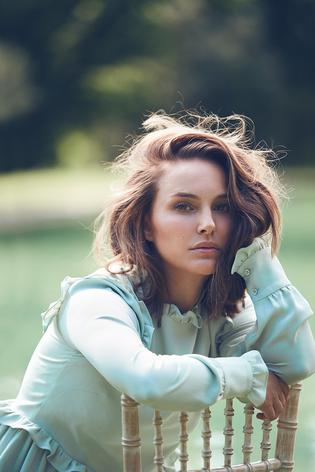 A celebration of love is no easy thing to convincingly convey on screen, but Natalie Portman has a head start in her latest role.
"I would go to the end of the earth for love," declares the Academy Award winner. Drawing on that feeling and her acting talents made it easy for the long-time face of Christian Dior's romantic Miss Dior fragrance to conjure up the joy of being head over heels.
READ: The Inspiration for Miss Dior Perfume
In a campaign shot in Paris for a refreshed version of Miss Dior eau de parfum — to mark the iconic fragrance's 70th anniversary — she glows and smoulders with the emotion. To camera, she asks: "What would you do for love?"
Natalie's own favourite love story is: "My own with my husband". She and Benjamin Millepied have two children. Natalie says the couple want to pass on to them to treat others with love and respect.
The childhood fragrance she remembers as most cosseting is jasmine and her favourite flower now is peony, but, she says, if love were a flower it would be the rose.
"They have such a subtle scent — under the surface that feels so internal."
READ: Pastels, Petals and Pinkness at Rodarte
Miss Dior happily has a heart of roses, with Natalie describing its latest expression as sensual and passionate.
"I think this one really presents a more rebellious side of love. It shows all the different aspects of love — the passion and the tenderness and the joy and the ferocity."
The new eau de parfum continues the Dior tradition of a woman confident in herself. "I think this campaign in particular illustrates that side of her," says Natalie. The fragrance was still classic and feminine, but its added earthy notes made it feel more lively and sensuous.
The arrival at Dior of its first female creative director in Maria Grazia Chiuri may have something to do with this. "I think now more than ever, there is a connection between the modern women and Dior," says Natalie.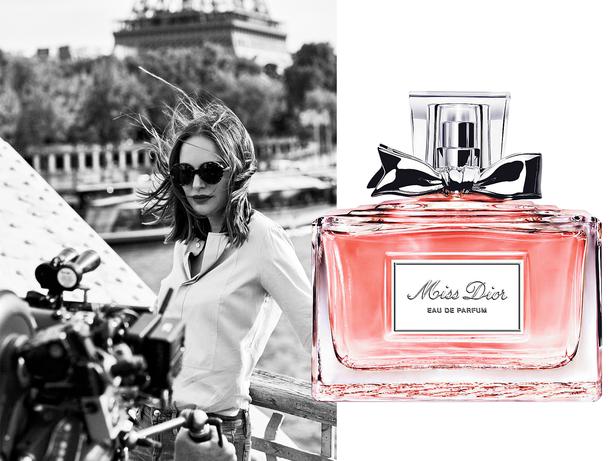 In the fragrance this is reflected in a new duality, mixing soft notes with deeper undertones. "We can be both elegant and strong," says Natalie.
Christian Dior, who dedicated Miss Dior to his beloved sister Catherine, a WWII resistance fighter, would doubtless approve.
READ: Behind Jo Malone's Bloomsbury Collection
Dior's first fragrance was such a sales success it has helped underpin the fortunes of the house and its expansion to beauty as well as design.
Natalie had her own first encounter with Miss Dior as a teenager. "I was given a bottle by Jean Reno when I worked on The Professional and I thought it was so incredibly special. I never wanted it to run out."
No chance of that since she became the face of the fragrance seven years ago. Since then she has travelled to the flower fields of the south of France with perfumer Francois Demachy and come to appreciate the craft of perfumery.
READ: Johnny Depp's Leading Role for Christian Dior Parfum
"It truly is like couture in a bottle. The way the flowers are grown so carefully and picked by hand and harvested for their scent…"
Her ritual in wearing Miss Dior — and an ideal approach for a bride — is: "To spritz it in the air and walk through it, so the scent settles subtly".
Share this:
More Beauty & Wellbeing / Features & Profiles