Ecostore's New Skincare Line
The Marlborough region is a fitting home for some innovative beauty developments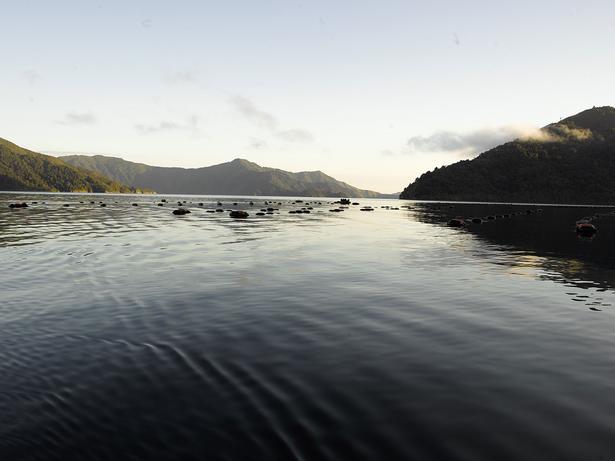 Saturday April 8, 2017
It's mid-morning, mid-week but instead of slumping over a keyboard after slurping on a flat white, I'm on a launch in Queen Charlotte Sound — rubbing seaweed on my face.
Welcome to wakame, a storehouse of oceanic extracts. Better known for its use in Japanese cuisine, this brown seaweed is an unlikely hero in a new skincare range from Ecostore.
Wakame is actually an invasive species in our waters, introduced via ship ballast in the 1980s, but it is now being put to good use.
Its entrepreneurial harvester is Alex Pressman, an American of Russian origin, who moved over our way after making a mint in Silicon Valley. After becoming bored with early retirement in the Nelson region, he decided to follow his passion for all thing marine, by working and investing in the sector.
Four years ago he set up Waikaitu, a company that obtained a licence to harvest the pest weed. He has built a sizeable business from repurposing it, for everything from fertiliser to dietary supplements.
"Seaweed is a wonderful source of vitamins, nutrients and minerals," says Alex as we head out from Havelock. Along the way, Alex maintains a slough down with seaweed has saved him from sunburn during his frequent boat time on the Sounds.
I've screened up with a tested SPF lotion and sunhat to be on the safe side, for a trip to see how the wakame is gathered. It attaches itself to the mussel lines that are big business here, so local marine farmers are happy for Alex's workers to cut it off.
The properties of wakame are known, he tells me, thanks to the focus on understanding Japan's low rates of cancer by extensive analysis of that nation's diet, of which seaweed is a distinctive element.
With anti-oxidants also identified as important in effective skincare, extracts of wakame for use in the beauty business have become a value-added extra to his portfolio of bio-stimulants.
Finding an economic opportunity from an environmental problem, is something he clearly relishes and turns out to be a theme of this day of discovery.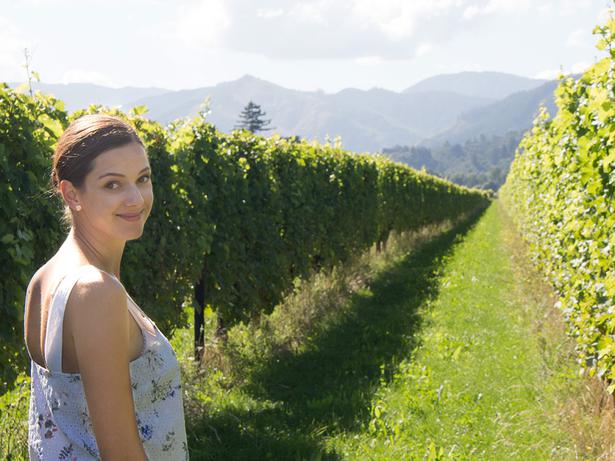 On a hill above Indevin, where rows of sauvignon blanc grapes lead the eye across Marlborough's river plains to the white domes of the Waihopai spy base, a sustainability drive has also had a spin-off.
Manager Gus Struthers says the contract growing company — supplier of own brand wine to Tesco and Waitrose in the UK and maker for the likes of Lindauer — is well on its way to having one of the largest holdings in Australasia, with nearly 14,000ha in grapes. It wanted to minimise landfill. Composting rather than dumping crushed grape skins was adopted and seeds are supplied for further processing.
That's where New Zealand Extracts comes in. This Blenheim-based company is behind Vinanza, a trademarked grapeseed extract used in upmarket beauty formulations. It also processes kiwifruit seeds and other plant oils.
Chief executive and chemist Mike Turner has fielded interest in his output from some of Asia's biggest beauty companies.
With test results showing grapeseed nutrients had good effect on skin condition, Ecostore was keen on Vinanza from early in its two-year quest to come up with a facial skincare range using New Zealand ingredients.
Moisturising harakeke flax and plant oils also appealed.
The marine extract was added as a point of difference as research progressed. Although marine ingredients have a heritage in skincare, they are yet to gain widespread recognition here, despite more brands looking to use them to support skin elasticity.
Alex harvests his wakame mostly from pristine Port Underwood, cutting 100 tonnes each spring. Of 18 seaweeds tested from around the world for heavy metals, he says, the New Zealand sample was the purest, thanks to our water quality.
Mike says our grape extracts test exceptionally well too, thanks, he reckons, to our high UV levels.
Red grapes are usually favoured to produce polyphenol compounds, due to their higher anti-oxidant levels. The most well-known polyphenol is resveratol, widely used in supplements.
But extracts from Marlborough's dominant white grape varietal match the anti-oxidant levels of European red extracts, says Mike, meaning for some uses our plentiful sauvignon blanc extracts may substitute nicely.
New Zealand blackcurrants also test top of the chart for vitamins C and E. Oil is another by-product adopted for cosmetic application from the juice processing of Nelson-grown berries.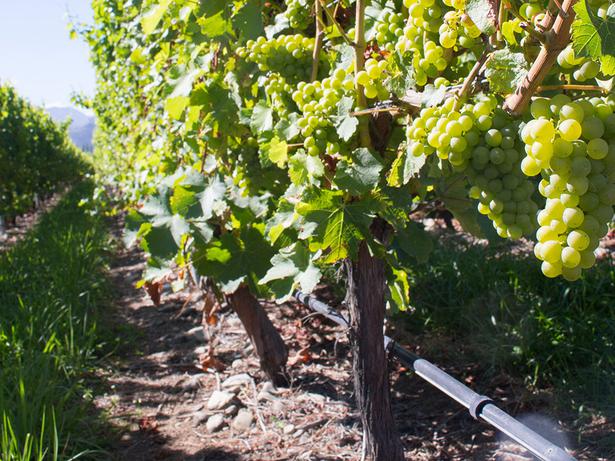 For Ecostore, identifying and researching these key ingredients shaped its range. So, too, connecting with passionate producers like Alex, Gus and Mike and being able to track their processes.
Skin by Ecostore is the result. "Everything your skin needs, but nothing it doesn't," is how the firm describes it.
The range hits shelves this month, in white bottles, capped with colours inspired by its ingredients and their origins: from the deep green-blue of the Marlborough Sounds, to the sunny orange of the grape seed extract. Designer Jamie McLellan is behind the smart look, with perfumer Yves Drombowsky called in to ensure a signature gentle scent is individually calibrated to match each product.
This attention to detail reflects the sizeable investment in joining an already cluttered skincare market, which, admits project leader Tracy Leach, is a bit of a gamble. But Ecostore thinks the growth in natural products, and a gap for more indulgent looking and feeling ones at an affordable price, provides an opportunity.
The challenge now will be to convince consumers that a brand best known for household cleaners and body wash products, is a credible skincare supplier.
From its small environmentally-driven beginnings, Ecostore is now a sizeable force in supermarket sales in New Zealand. In Australia it is positioned more in the pharmacy and health sectors. It wants the range to appeal to existing customers in both markets, but also to woo new ones. The type who want naturals, but backed with the benefits of science. Who like products that look and feel good, as well as do good.
Seeing the key ingredients in their raw state and learning how their properties are encapsulated, is testament to the close-to-source nature of what has been chosen, and to the bounty of the land and sea from which they come.
• Skin by Ecostore, from $20, is available at supermarkets and ecostore.co.nz
Share this:
More Beauty & Wellbeing / Features & Profiles