Why New Kiwi Makeup Range Aleph Beauty Is One To Watch
Makeup artist Emma Peters tells Janetta Mackay that women are ready for her easy and natural approach to appearance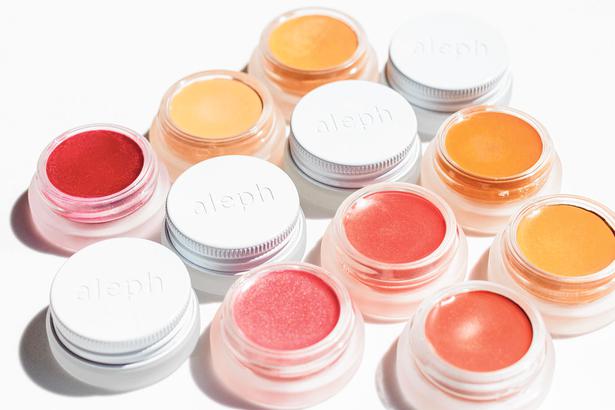 Saturday March 9, 2019
It seems as a beauty editor, that every other day someone is launching a new New Zealand-made skincare product. A cream here, an oil there, but not that often a coherent range. Makeup on the other hand is much less likely to be made locally.
There are a few lines manufactured in-house here and a lot of imported product, whereas for skincare, various professional laboratories can more easily stick your label on their jar or bottle. Wherever the products are sourced, the challenges remain the same for all cosmetics start-ups in a cluttered market, but someone with the inside running on her ambitions to build her own brand is Aucklander Emma Peters.
READ: Why New Zealand Deer Milk Is Now On The World Beauty Map
The makeup artist quietly began Aleph Beauty late last year, but with 20-plus years' career experience and 10 years working on developing a natural beauty presence online, she has expertise and followers to draw on. Emma believes makeup should be easy. She can wield a brush with the best of them — having worked in fashion, film, television and advertising — but knows that time sitting in a chair getting transformed isn't for everyone.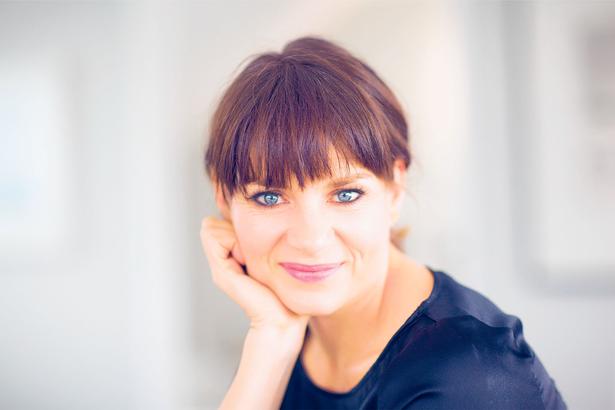 Aleph founder Emma Peters. Photo / Supplied

"It should be as easy as traffic light makeup," she jokes. Advocating a speed date approach to applying makeup may horrify some of her fellow MUAs, but for busy mothers of young children like herself, the fast fix is especially appealing.

"I believe that people don't have to have a complicated makeup routine to look beautiful," she says.

Most makeup wearers want ease and increasingly they have an awareness about ingredients and packaging, she says. That's why her range is a capsule collection of versatile cream formulas in glass jars. Just three Aleph products, plus a mascara are all the essentials you need, she maintains.

READ: Meet The Inspiring Duo Behind Kate Solley Makeup Workshops

That's not to say she doesn't want to add a few more items over time — her own mascara is already in the pipeline — but too much choice is overwhelming for most people, she says. For all but total product junkies, excess offerings don't make makeup fun, they just make selection yet another daily chore. "Nobody has actually asked me for anything that isn't there, I think people are quite relieved not to have two to three dozen colours to choose from."

Doing a Kondo on your makeup kit not only reduces clutter it focuses the mind on what your face really needs. Emma says she came to this conclusion after years of finding that in her job she used the same go-to products over and over again. Other items were virtually untouched. Mixing favourites together allowed a few well-chosen items to be multi-functional.
Like most artists, she loves to experiment, but Emma determined that a foundation/concealer, a highlighter, and a combined cheek/lip tint carefully chosen from an edited range of shades had the everyday bases covered.
The other boxes she wanted to tick with her range were born from a long interest in conscious living. She reckons if she wasn't a makeup artist, she would have been a natural health specialist. Her focus on what we consume and what we apply to our faces goes way back, as does her interest in fitness and yoga. The New Zealand-born, Canadian-raised daughter of a gym manager graduated as a teacher of yoga after training in Hawaii.
READ: This Cult Australian Beauty Brand Remains A Skincare Phenomenon
An early foray into setting up an online makeup course "ahead of its time" 10 years ago, was followed by a website called Belle and Sage, through which she sold other brands' natural cosmetics. Emma grew frustrated with the performance of some of the makeup, so she sought out cosmetic chemists and commissioned her own items, with a guiding philosophy of their being people, planet and animal-friendly. Some natural products may deliver in one department, but be lacking in the others, she had found. Hers are vegan, contain active ingredients for skincare, including a seaweed extract, co-Q10 and Totarol, included for its preservative and anti-bacterial qualities.
The website was put on the backburner so she could focus on being "super-involved" in the development, testing and launching of Aleph. Having a husband who is a digital marketer should be a help as they look to grow her business here and overseas.
"I'd like to see Aleph as an international brand for sure," Emma says.
Share this:
More Beauty & Wellbeing / Features & Profiles