Nicole Kidman On Self-Care and Success
Ambassador for wellness brand Swisse, Nicole Kidman talks happiness, self-care and success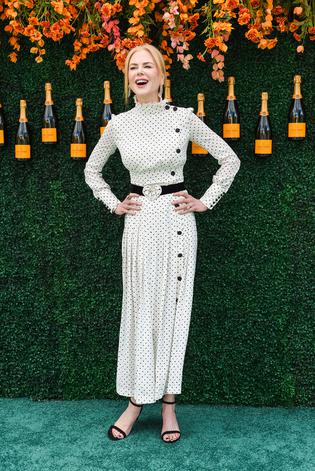 She is, according to Vanity Fair, "in the middle of a full-blown career resurgence" but right now, Nicole Kidman is standing serenely next to a cranberry bog in the woods near Cape Cod.
We're here to see where wellness brand Swisse — for which the actor has been an ambassador since 2012 — sources some of its ingredients for its multivitamins; Nicole's famous porcelain skin glowing in the blazing sunshine, protected by a chic navy hat.
It's exactly a week after the actress won her first Emmy for her role in Big Little Lies, with her powerful acceptance speech acknowledging the importance of her character's bigger message about domestic abuse.
"It is a complicated, insidious disease that exists far more than we allow ourselves to know," she said. "It is filled with shame, secrecy and by you acknowledging me with this award; it shines a light on it even more."
The miniseries, which Nicole helped produce with co-star Reese Witherspoon, was a ratings and critical hit, and a key part of an epic and lengthy career high for the star.
Having starred in Lion in 2016 and Jane Campion's Top of the Lake: China Girl this year, she also had three critically-acclaimed films premiere at the Cannes Film Festival in May: Sofia Coppola's The Beguiled, How to Talk to Girls at Parties and The Killing of a Sacred Deer. (Up next are roles in Aquaman, The Upside and Boy Erased, directed by fellow Australian Joel Edgerton.)
"This year is the culmination of a lot of really hard work," says Nicole. "I look back on it and it was sort of like running a marathon, and now I'm here.
The greatest thing, however, was that I won the Emmy then went and did a big fundraiser with victims of domestic abuse in San Francisco. That was my way of balancing it. Right now the choices I'm making are about the issues I'm passionate about, and what can I contribute in that way."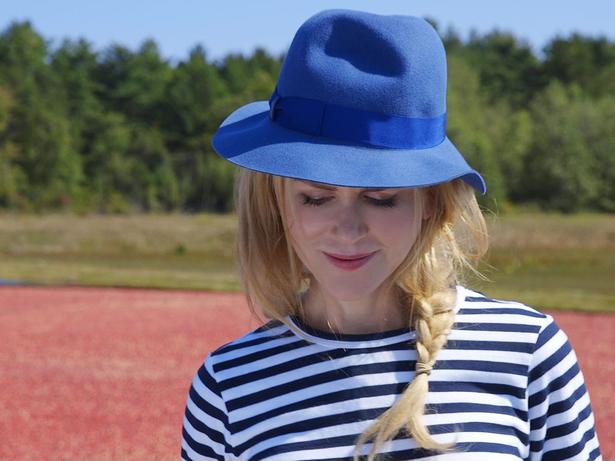 I believe in health. I was raised by a father who would run, he would get my sister and I out of bed in the morning, and say, 'okay, you've got to work out'. He would make us walk to school, not catch the bus, something for which I'm now grateful. It was that idea of taking care of your body.
He was a psychologist, so he would also say we were responsible for our own emotional health. I thought that was really good advice, because emotional health seriously affects the way you look and feel about the world.
As I've gotten older I've realised that I need to take a little more time for myself. Even if it's putting makeup on or doing my hair, I try to find time. Just giving myself that hour a day, if I can find it, half an hour a day, to meditate or work out or do yoga. Do something for my physical self.
I take vitamins because I believe they work, and they keep me well. I travel so much, so that's just part of my structure. I'll get on a plane and take my Swisse Women's Multivitamin and vitamin C tablets — it just feels like I'm giving my body some help.
My family makes me happiest in life. I have found my great love, and he is such a source of kindness and generosity and support. With my kids, I get to be brought back to the moment, because they're always about the moment. That's what children are — they're not interested in the future. There's something very grounding in that: their problems are always right here, right now, and that's a great balance for me.
We travel together as a family unit. We're the gypsy family. Even in my Emmys speech, I wanted them to appreciate how much I know what they sacrifice, when they don't get to go on that school excursion because they're on the road with mummy or daddy. But everyone has their path, which was some really good advice for me. We've all got our paths, some of them look better than others, but how it pans out, you never know.
I get incredible joy out of swimming in the ocean. I don't have access to that all the time — we live in Nashville, we don't have an ocean there. So when I'm near the ocean, I've got to get in — I don't care what temperature, I'm in!
We're all pushed and pulled in so many directions, whether you're a student, a mother with lots of kids, or a single woman. I don't know anyone who goes 'oh, I've got it all under control!' I'm not in a position where I have to drive myself, but I still have a passion artistically, and I have a passion for the world. I love being a participator and a contributor.
Share this:
More Beauty & Wellbeing / Wellbeing