Musician & Surfer Nikita Tu-Bryant's Environmentally Conscious Beauty Routine
The Wellington-based multi-hyphenate shares her natural beauty picks and how she's mastering the art of self-love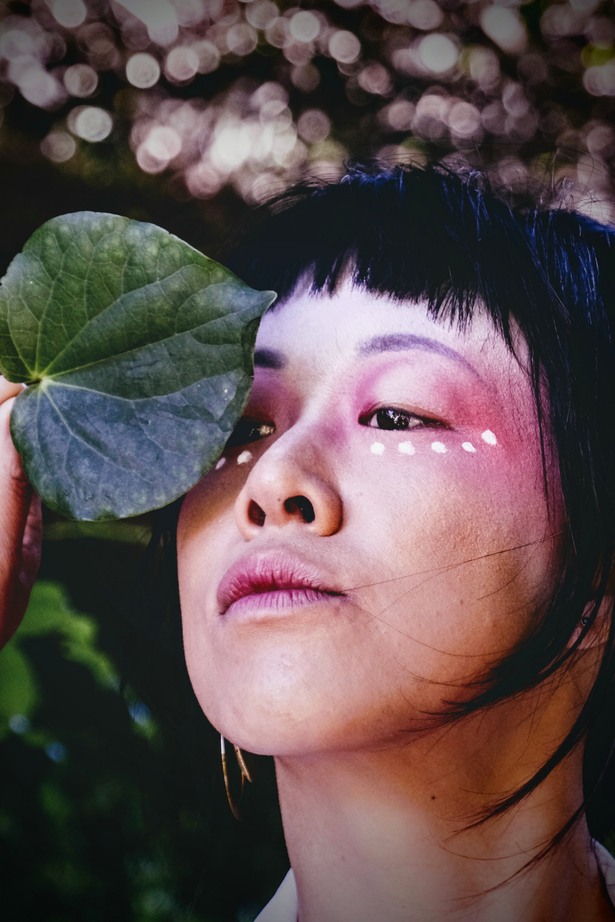 Friday May 28, 2021
To say Nikita Tu-Bryant is multi-talented is quite the understatement. 
She has multiple strings to her bow — musician, actor, writer, visual artist, puppeteer, director and storyteller and identifies as being of Taiwanese and New Zealand European descent. 
Nikita also fronts psychedelic indie music trio KITA, whose self-titled debut album drops today, May 28, on all streaming services. An eight-centre New Zealand tour follows in June, for tour dates and tickets visit Banishedmusic.com.
While she loves playing with makeup and dressing up, Nikita says true beauty resides within. 
"Beauty to me is truth, and not covering that up. Don't get me wrong, it is fun to experiment with looks (I love that!) but if we are talking about true beauty here, it's knowing yourself and having yourself cut through to the surface of the skin," she explains. 
Her approach to beauty covers off the emotional, spiritual, physical, creative and mental, she says, not as separate compartments but as spaces that feed into each other and flow unanimously. 
"I'm a big believer in covering the basics when it comes to feeling good. Covering basics means having those [elements listed above] in the green light zone, in a healthy flow. Covering basics means eating well (I eat mostly plant-based), sleeping well, moving your body, following your creativity, thinking and feeling good," she says. 
"After all of that, whatever you put on your skin is a bonus."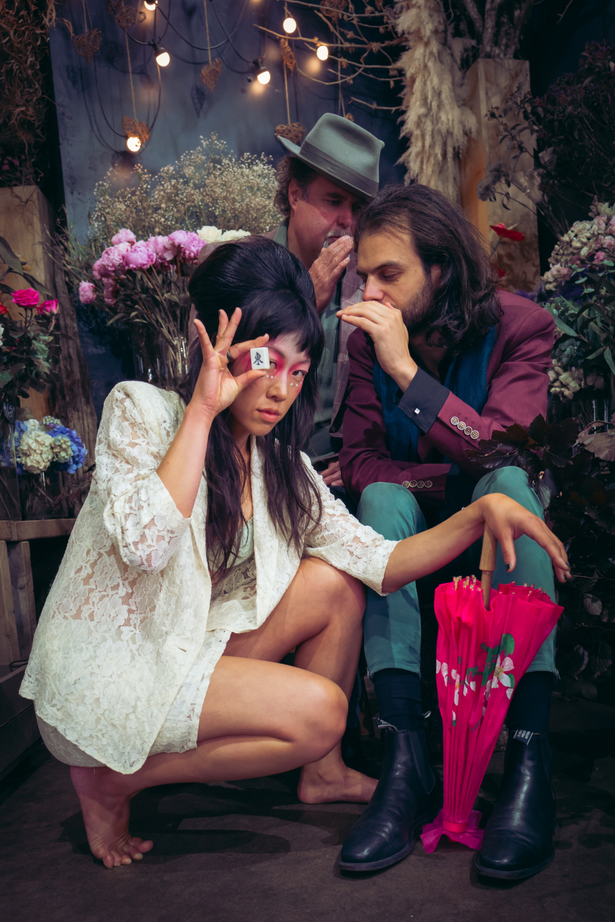 Early makeup memories  
In all honesty my earliest memories of make-up weren't particularly positive. I really struggled with my Taiwanese identity growing up in Aotearoa. I have since reconciled this. All of my friends were Pakeha, and I just wanted to find belonging in that community without sticking out with how different I looked. My older sister used to have a collection of Girlfriend magazines, and I remember trying makeup for the first time myself, and realising that the instructions for eye shadow just didn't cater to the shape of my eyelids. For a long time, it was a very strong distinction between Them and Me. 
Daily beauty routine 
I am a surfer, so for me it is all about hydration. I care very deeply about the environment — so all the products I use are mostly natural, especially if I am going to enter any body of water connected to a natural space. Because I am often on the road touring, my routine is different most days — being malleable to my environment is very important in the line of mahi that I do.  
Coconut oil is fantastic as a cleanser for my skin, it removes impurities and doesn't dry my skin out. Following that, if I have it with me, a simple natural witch hazel spray is something really pleasant as a toner and is super-refreshing.   
I recently started using Antipodes' Anti-pollution Serum, it's a natural protection against pollution particles. And, finally, for a moisturiser (and the one I would prioritise for my trips) is Wellington Apothecary's Calendula Rose Cream. It was conceived by an amazing herbalist and beautiful human being, Chantal. When I use sunscreen for surf, I always use a natural reef-friendly sunscreen.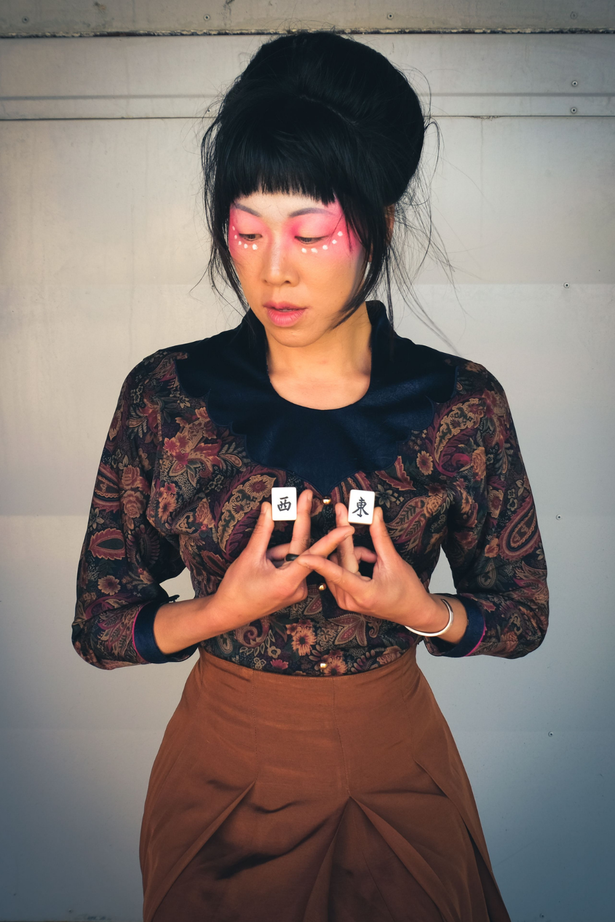 Her playful and punchy beauty looks reflect the psych-pop sound of Kita. Photo / Supplied

Hair and its care  
Once again, because of surfing, it is largely about hydration. I sometimes will have some coconut oil at the tips of my hair before I head out for a wave; and with regards to shampoo and conditioner I don't really have a specific brand as such. Definitely natural shampoos and/or conditioners are the way to go! What goes down the drain comes back to us, and does re-enter our bodies, as well as harm the world below the waterline. 

Five favourite products  
Organic Coconut Oil

.

 

Natural Witch Hazel

.

 

Antipodes Anti-pollution

 

Light Face 

S

erum

, $50. 

 

Wellington Apothecary Calendula Rose Cream

, $16.

 

I love 

everything from this brand!

 

Natural Shea

 

B

utter

.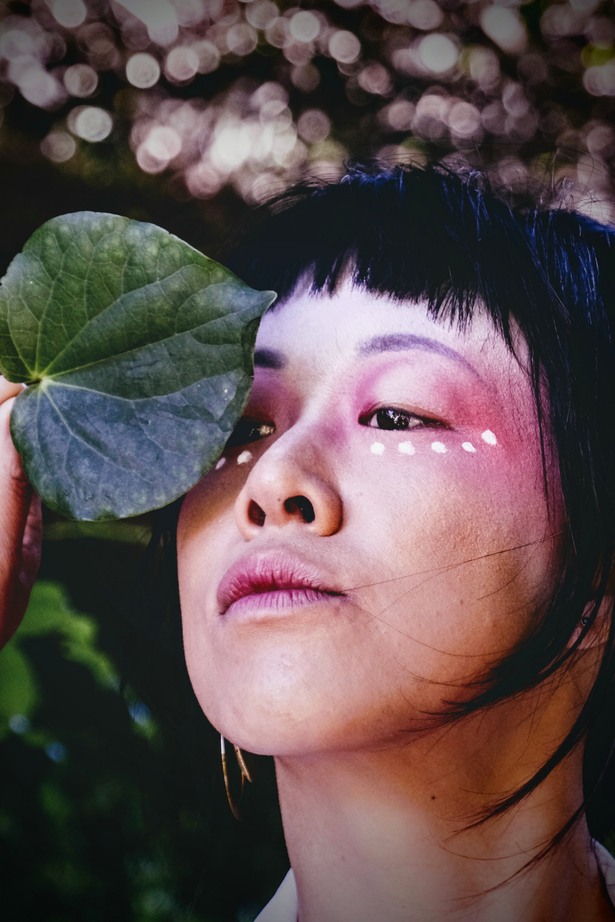 The multi-hyphenate says she found it difficult to appreciate her own beauty after seeing very little representation in mainstream media as a pre-teen. Photo / Supplied

The art of self-love  
I am learning all the time to know myself, and love myself. I was told I was ugly a lot when I was growing up, and in certain spaces in Asia I am still described as "unbecoming" or "un-ladylike". This has been a very difficult road to travel. Each time I come out of those spaces, I need to rebuild my belief in myself again, to love myself from within. The goal is to retain that feeling even when I'm in those spaces. The feeling of self-acceptance and, more importantly, self-love. When I am told I am beautiful now, I have to breathe deeply and believe that the person telling me so means so. This is a constantly shifting experience. 
Nikita says she's still learning to master the art of self-love, something she calls a "constantly shifting experience". Photo / Supplied

Who do you count as your beauty muse?  
Someone really grounded, and connected to themselves. Because they are the ones that are the most genuinely connected to others. I am not talking about putting on a show of doing this, but a genuine truth and humility about them. The most beautiful people I experience are people who are in the zone in whatever activity they are emersed in, and genuinely unaware of someone watching. I remember thinking this as a kid. Who are you when people are watching, and who are you when people aren't? Do those two people meet, or are there two faces? To me, beautiful muses are those that have the same face. 

Last beauty buy? Wellington Apothecary's Rose Calendula Cream.

Beauty is...? Truth.
Share this: