Meet Nina Demont, The Teen Instagram Star Making Her Mark With Makeup
At just 16-years-old, New Zealander Nina Demont boasts a social media following many seasoned makeup artists can only dream about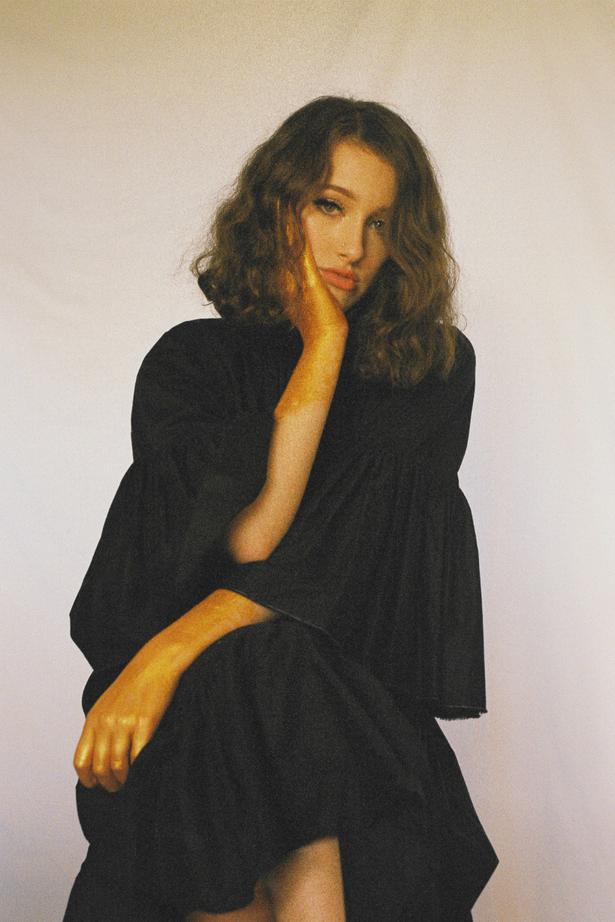 Saturday July 14, 2018
Her style might appear unconventional, but 16-year-old Nina Demont is building a profile with her unique makeup artistry both locally and internationally. With an Instagram audience of 125,000 followers, Nina's grid is a teenage dream of selfies, colourful outfits and eclectic makeup looks.
Tell us about being a makeup artist. What drew you to makeup?
I wouldn't consider myself a makeup artist in the 'traditional sense'. There are a lot of people who know far more about makeup techniques than I do. But for me, makeup is just another medium I was drawn to. At my age and at this time, expressing yourself through how you appear is so at the forefront. It's about exploring the world, with myself as part of the medium! It's like my face is a canvas, which I reckon is pretty cool.
My mum used to work as a makeup artist, which means she has lots of old makeup lying around the house. I've always been a very visually creative person, and when I was about 13 I decided to experiment with other forms creating art — not just putting a pencil to paper.
READ: How to Win at Bold Makeup
What do you think about when doing your makeup? Where do you take inspiration from?
I'm very aware of keeping my colours cohesive when I'm doing my makeup. I think lots about which colours work together and which don't. I have always been a little obsessed with colour coordination. In my opinion, it's easy to create a wicked look with almost anything, as long as the colour palette is aesthetically pleasing.
Who or what inspires you?
I love bright colours. It may sound a little odd, but I often take inspiration from colourful items I see around my living space — especially things like food and flowers. I've even been inspired by the pattern on my living room curtains. When seeking inspiration for makeup looks I like to consider, "How can I put colourful objects on my face and still make them look cool?" Aside from that, I'm massively inspired by other makeup artists I see on social media.
What's it like having such a large following at such a young age? Do you feel any pressure?
Having so many people supporting what I do is an amazing feeling, but it can be pretty freaky too. Because of this image I've built, I definitely feel pressure to always be wearing makeup when I go out, otherwise I feel like peoples' expectations of me won't be met when they meet me. It's silly, I know. I'd never want makeup to turn into something I purely do for other people though, so I try my best to override that pressuring feeling.
READ: 14 Ways to Wear Bold and Bright Makeup
What are you working towards?
I love the feeling of inspiring people. When I see people recreating my looks, I just think, 'Wow, that's really special'. I'm working towards inspiring other people to try something different with makeup, to push against restrictive beauty ideals and conventions in this extremely image-focused paradigm that we're stuck in.
It sounds kind of ridiculous, but mucking around with makeup is questioning and subverting the ideas that are being force-fed to us, that there is only one way we should present ourselves. Do something wacky on your face and see what happens.
At the moment:
I am watching — The Eric Andre Show, on repeat
I am reading — Pieces of You, Eileen Merriman
I am listening to —  At this very moment, False Idols by Elan Noon
My lockscreen is — A photo of me and my best friend
My favourite spot is — My favourite spot? Definitely my bed
Follow Nina @ninademont
Share this:
More Beauty & Wellbeing / Features & Profiles