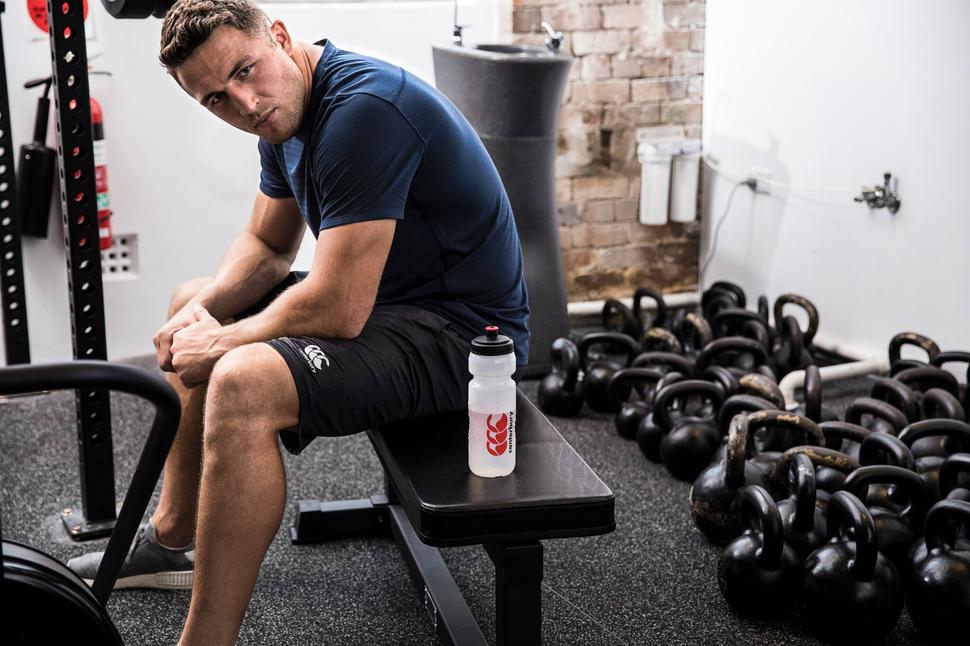 NRL Superstar Sam Burgess Talks Mind, Body & Soul
The English-born sportsman talks men's health and what it takes to be the best version of one's self
Wednesday Aug. 22, 2018
Sam Burgess has had his fair share of highs and lows. The 29-year-old South Sydney Rabbitohs player has represented his country for rugby union, been named an all-star league player and won his club's first NRL premiership title in over 40 years, but Sam has also seen hardships. As a high-profile sports star, he shares his advice on keeping body, mind and soul in top form. 
What makes for a healthy lifestyle as a professional athlete?
Don't overcomplicate things. In terms of diet, I generally keep it pretty simple with my three main meals and will snack depending on how intense my training sessions are. I'm an athlete so to approach my gym work I try and train like an athlete and do exercises that are transferable for me on the field. I have also learned that the mind is an incredibly powerful tool and maintaining a positive mindset, especially when sitting out with injuries, is the key to a healthy lifestyle and recovery.
READ: How All Black Kieran Read Stays Healthy
How do you make a point of focusing on nutrition in your day-to-day diet?
With my eating, I try and be as real as possible. I try and stick to a general routine with a good breakfast, lunch and dinner, then in between that if I feel like I'm hungry and could eat a snack I generally go for some fruit, a healthy wrap, a fruit and nut bar or a shake.
I think that breakfast is the most important meal of the day, so I normally start the day off with three poached eggs, half an avocado and some toast. Lunch is generally supplied at training. We've got a great team nutritionist so that will generally be wraps or chicken, veges and rice. Dinner is typically one and a half chicken breasts with sweet potatoes and plenty of greens.
What are the benefits of maintaining a regular workout schedule?
Obviously, you need your body to be in peak condition to perform at your best on the field. There's no going out there if your strength and aerobic capacity aren't up to the task. But I also find the mental benefits of exercise incredible. It causes natural endorphins that are so important in how you're feeling in yourself.
WATCH: Behind the Scenes with Shaun Johnson
In 2016 you were carried off the field in a neck brace. What did it take to recover from that physically and mentally?
I guess while sitting out with injuries the main thing is to remain positive and it sounds quite easy for me to say that but I've had my fair share of injuries and surgeries. I've always found that I heal a bit quicker when I'm in a positive frame of mind. No matter what situation you're in, just get in there and work hard at whatever you can in terms of your rehab, create a good environment for yourself and I guarantee you'll heal a bit quicker.
I've done both sides of being down and feeling good. It took me a really long time to recover from an ankle injury when I wasn't feeling great, whereas with a couple of knee injuries I was positive and found myself back on the field much quicker than expected.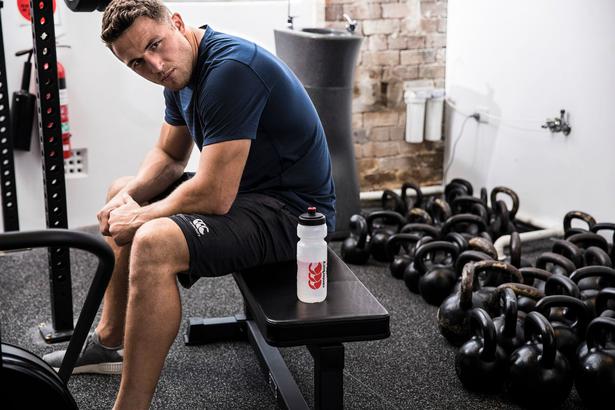 Sam Burgess. Photo / Supplied

Your profession takes you from great highs to great lows on a weekly basis. How do you cope with that?
Throughout my career I've really enjoyed everything that I've done, so I think enjoyment is a huge part of it. I'm now 13 seasons in and that enjoyment is something that I've tried to carry through with me. I'm living my childhood dream, so it really doesn't feel like work and whether it's on the field or in training I just love what I do.

READ: I Want Your Job: Beauden Barrett

How important is it to maintain a work/life balance?
My family is my everything, so maintaining a work/life balance is incredibly important, especially now with my little one, Poppy. Most days I'm up around 6am with Poppy and then it is breakfast before heading off to my first training session. Around 12pm-1pm it's time for lunch prepared by the team's amazing nutritionist. Depending on the day there will be another one or two training sessions in the afternoon then it's home to wind down and spend time with my family.

When I'm not training, it's some time at the park (generally chasing Poppy around). A midday nap and maybe some time in the ocean. It's very simple and fun, which is the way we like to live life. I am also incredibly lucky to train and play alongside my brothers, Thomas and George, so it's never difficult to fit in time with my family.

How long have you been an ambassador of Canterbury sportswear, and what does it mean for you?
I've been with Canterbury for a few years now and (laughs) I know I'm paid to say this but I really do love the product. Canterbury has a deep history in making tough sporting apparel, yet they're becoming more and more innovative all the time. Every element contributes to your performance and there's a slight edge coming from playing in great-fitting gear that fits so well. It's hard to grab and is so tough it'll take anything. I think Canterbury fits who I am as a person — real, authentic, and down to earth.

READ: Shaun Johnson On Fashion, Tattoos, and His Favourite Holiday Destination

What stands out for you with this collection in particular?
There are some track pants I love and wear all the time to training in the colder months and I get heaps of use out of the classic polo, which I pop on after training so when I'm out and about, I'm neat, I'm representing the Canterbury brand as an ambassador and I'm cool and comfortable.

When I'm training my go-tos are the Canterbury Core Vapodri Light Tee and Tactic Shorts. The tee is incredibly quick-drying and how it deals with sweat on the body is amazing and the shorts are both comfortable and allow for maximum movement whether I'm training in the gym or on the field.

What advice can you give to men on living a healthier lifestyle?
To be honest, I think men are terrible at looking after themselves, mentally and physically. Men are terrible at asking for help when they're feeling bad or depressed, as if it's some kind of weakness or not manly. That couldn't be further from the truth. So talk to your mates, reach out if you're not feeling great. People won't judge you, and you might get the help you need. It's similar physically. Not going to the doctor, toughing it out, is actually damaging to men's health.

So, while training at an elite level is an incredible privilege, men should exercise, watch their weight and look after their mental health, simply to live a long and happy life enjoying relationships with the people you love.
Share this:
More Beauty & Wellbeing / Features & Profiles