NZ Hairdresser of the Year Named
Colour mix the winning formula for Wellington stylist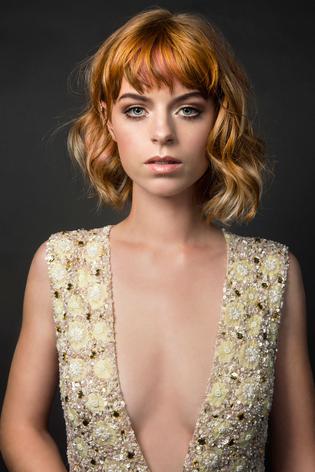 Newly named NZ Hairdresser of the Year Mathias Te Moananui's use of eye-catching colour caught the eye of the judges at the L'Oreal Style and Colour Trophy Awards.
The Wellington stylist from Buoy salon was named the nation's best, ahead of Aucklanders Sara Allsop from Dharma salon and Sean Mahoney, of Vada. Newmarket salon Blaze won for top salon with its co-founder Mana Dave winning the top men's title.
The awards, in their 21st year, were held at St Matthew-in-the-City on Saturday and Te Moananui will represent New Zealand in Portugal in global competionin in October. His work was chosen from the photographic portfolios of nine finalists.
"I feel shocked!" he said. "I'm very, very humbled and very thankful to win this award."
His technique, colour execution and beautiful result was praised by judges, New Zealand salon owner Stephen Marr and Australian guest stylist and educator Tracey Hughes. "Mathias's look captured my attention because it is directional and relevant," said Marr, "but also a look that someone could see in a magazine and be inspired to try themselves."
The inspiration for the look was to create something beautiful from something traditionally unconventional. "I chose [hair] colours that most people would shy away from; golden tones, yellows, oranges and greens, in the hope that people could love it, and be like, 'actually, I could imagine myself with that colour'," said Te Moananui.
The Young Talent Award went to Andrew Cobeldcik from Rodney Wayne on Manners, Wellington.
Share this:
More Beauty & Wellbeing / Features & Profiles