The Benefits Of Incorporating A Facial Essence Into Your Skincare Routine
Are essences essential? Ashleigh Cometti investigates this under-the-radar step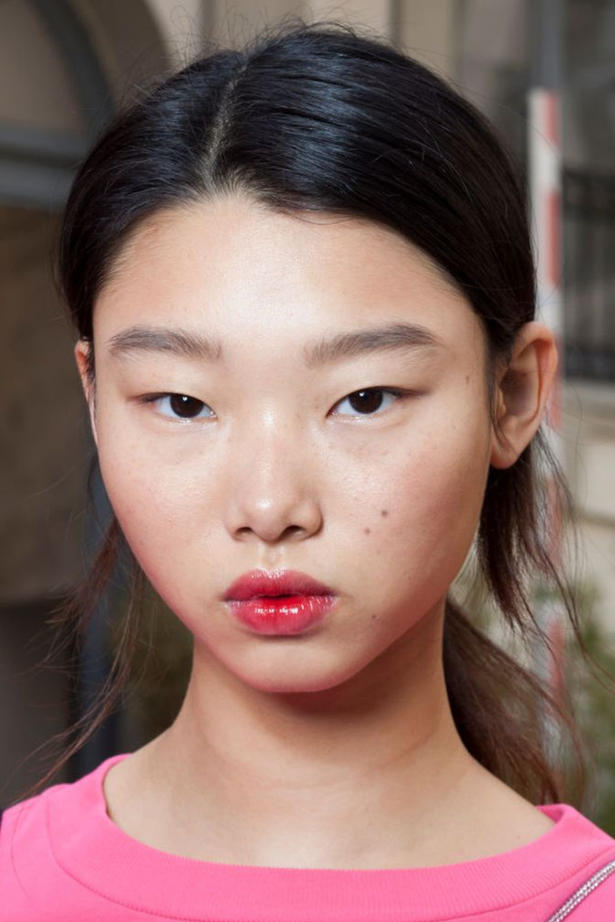 Sunday Oct. 11, 2020
Skincare show-offs will attest to the myriad benefits of using a facial essence.
But for the rest of us, essences remain an often overlooked step in our skincare routines.
Facial essences originated in Korea, and act as the fifth step in a traditional 10-step K-beauty routine, after exfoliating but before applying serums.
And before you shudder at the thought of spending more time in the bathroom than absolutely necessary, adding in one more product to your routine need not be a chore.
Read on for our tips on why (and how) to incorporate an essence into your skincare routine.
What is an essence?
Think of it as a primer, but for skincare. In the same way that a primer sets the stage for flawless makeup application, an essence helps to prepare the skin to more readily accept the active products that follow in your skincare routine.
Essences strike a balance between a serum and a moisturiser — they hydrate and rebalance skin while using active ingredients to penetrate deep into the skin's barrier. In the same way a dry sponge won't collect as much liquid as a damp sponge, an essence provides hydration to skin before you move on to the next step in your routine — giving your skin the opportunity to soak up all of the goodness that follows.
Look out for essences that contain humectant ingredients like hyaluronic acid or glycerin, both of which act as magnets for water, drawing moisture into the skin and holding it there.
In addition, essences can be formulated to offer secondary benefits including brightening, firming or soothing skin.
Essence v toner — what's the difference?
The two are easily confused because of their similar consistencies, ranging from watery to a light serum, but that's where the similarities end. Toners focus on balancing the skin's pH levels and removing impurities from the skin, whereas essences help deliver moisture deep within skin thanks to their humectant properties.
There's also a difference in how toners and essences are applied. An essence is applied with your hands, whereas a toner is used with a cotton pad to wipe the solution over your face. If you apply an essence with a cotton pad, you end up leaving a lot of product on the pad and not on your skin.
How and when should you apply an essence?
The "thinnest to thickest" skincare rule is also relevant when it comes to applying an essence — start with lighter, waterbased products first then work up to thicker products like moisturisers.
Start with a double cleanse, followed by an essence. If you've built an astringent or pH-balancing toner into your routine, that should fit between your cleanser and your essence. If possible, aim for your essence to be the first layer that's applied to dry skin allowing for its maximum absorption.
Apply your essence like you would a serum, spray four to five pumps of product into the palm of your hand before pressing the product gently into skin, being careful not to drag the skin downwards.
Whether you're in need of a little hydration or a boost in brightness, we've rounded up our favourite essences to level up your skincare routine.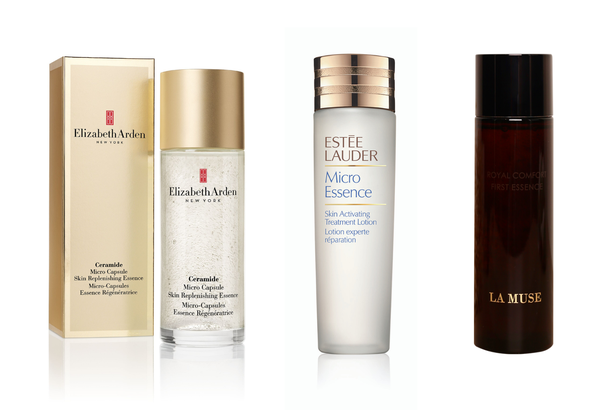 1. La Prairie Skin Caviar Essence-In-Lotion, $435, is a luxurious pre-serum infused with distilled caviar water which hydrates and conditions skin while increasing firmness and elasticity with continued use. La Prairie's Skin Caviar Essence-In-Lotion is designed to be used in conjunction with other members of the Skin Caviar family, include newcomer Skin Caviar Liquid Lift, $1080.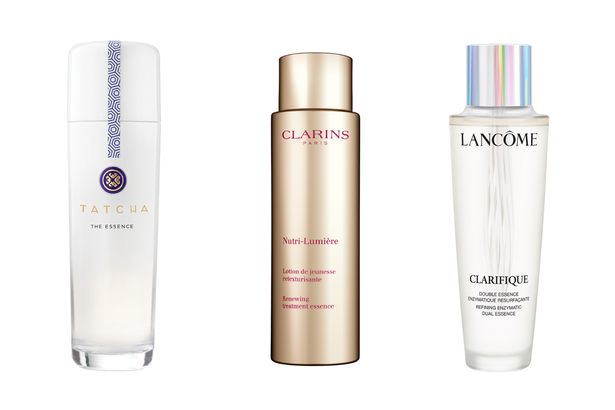 2. Elizabeth Arden Ceramide Micro Capsule Skin Replenishing Essence, $95, is a lightweight essence that boosts the skin's own production of moisturiseenhancing ceramides for younger-looking skin. The secret lies in the powerful blend of orchid stem cells from the Japanese calanthe orchid, Scandinavian red algae and tsubaki (camellia) oil ferment to revitalise fatigued skin and maintain the skin's moisture barrier.
3. Estee Lauder Micro Essence Skin Activating Advanced Treatment Lotion, $91, is an essence-in-lotion that penetrates the skin's dermal layers to deliver bio-fermented micronutrients deep into the dermis, revealing a more youthful, healthier and brighter complexion. Formulated for and tested on Asian skin, but suitable for all skin types.
4. La Muse Comfort First Essence, $119, fortifies skin by working at a cellular level to balance its pH. Black truffle extract enhances skin elasticity, while adenosine and niacinamide (vitamin B3) address wrinkles and dullness. The result is skin that appears brighter and smoother.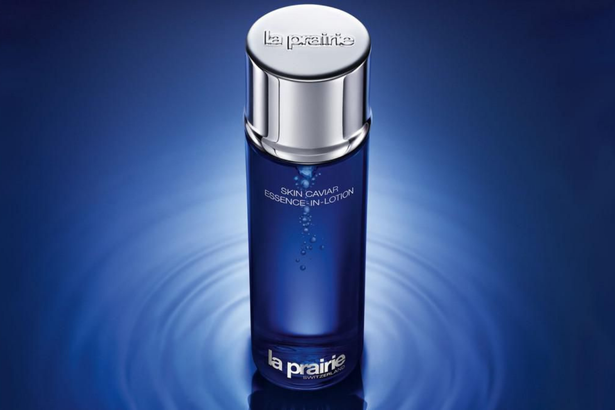 5. Clarins Nutri-Lumiere Renewing Treatment Essence, $113, works to invigorate skin while offering a gentle exfoliation to smooth and soften. Key ingredients include organic horse chestnut to nourish and restore radiance, hibiscus acid buffs away dead skin cells, oat sugars refine skin texture and organic plant extracts help to energise and hydrate.
6. Tatcha The Essence, $168, harnesses the anti-ageing properties of lactic acid and Hadasei-3, a combination of green tea, algae and rice, to plump fine lines and wrinkles, leaving skin feeling soft and looking more youthful. An excellent option for those with dry or dehydrated skin, as it helps to double the natural moisture content of the skin.
7. Lancome Clarifique Refining Enzymatic Dual Essence, $160, is an oil and water bi-phase essence developed specifically with Asian skin types in mind. The unique formulation uses a combination of two essences in a 97:3 ratio — 97 per cent is a clear essence infused with French beech bud extract, and the remaining three per cent is a lipid-enriched essence with grapeseed oil, to improve skin clarity, enhance skin texture and even tone.
Share this: