Office to Party Makeup Tips
If you're going out straight from the office, here's how to quickly transform from worker-day to wow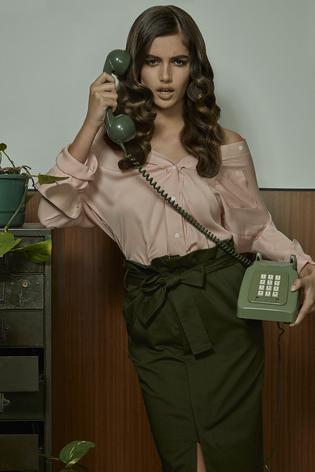 Ditch the mad dash home to change, just be organised in advance so you won't be late joining the party. Always keep an emergency appearance overhaul kit in your desk drawer.
For nights when you need to look a little more "done," pre-planning is essential. Decide on your outfit to bring to work and don't drag in the entire bathroom cupboard. Pack clothes in a dry-cleaning bag on a hanger and stow a few extra hair and makeup helpers in a gym bag.
We've asked an experienced hairdresser and makeup artist for their tips on quick smart ways to be your own stylist. Peter Dutton of Freeman's Bay salon Wolf & Wolf and Sam Hart, a Smashbox Pro artist, share their expert know-how.

What's the quickest style turnaround?
Hart: A bright lip will change any look, instantly. It's a great little confidence boost, too I think everyone should always carry a bright lippie! Lining your lips to match first will help lipstick stay put for longer.

Dutton: Either a slick stylish pony tail with some fashion accessories or something loose which is more forgiving on flyaways and imperfections.

For days when you know you will be running straight from work to meet friends for drinks or to an evening event, what are the prep steps to make your makeup and hair last well and refresh easily?
Dutton: Ensure your hair is washed and conditioned in the morning. Blow-wave it with your choice of mousse, styling lotion etc and style with movement, either with the dryer or tongs. It is much easier to re-work hair with movement later than if it is too flat or straight-ironed. The only exception would be if you wish to create a slick straight pony tail later in which case ironed is best.
Hart: Spend a little extra time in the morning so you don't need to do any major fix ups before heading out. Start with primer for the face and eyes, to keep your products in place for longer and make application easier. The best thing you can do later is to refresh your base and bump up the eyes. Start by giving your skin a spritz to instantly add hydration, then apply a touch of concealer to the centre of the face only.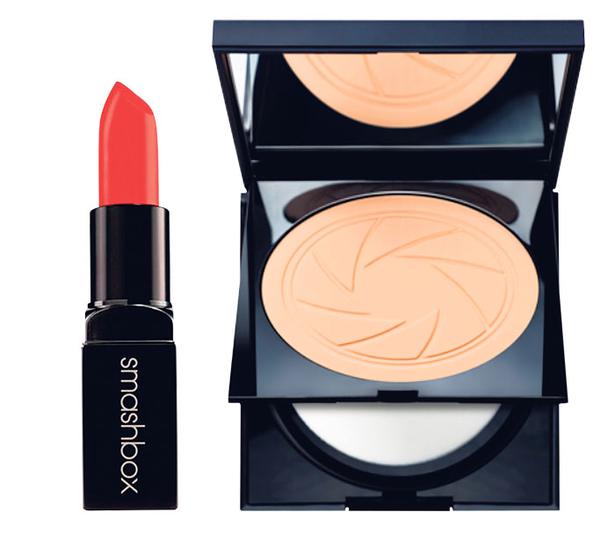 This means you look fresh and bright without looking cakey and you don't need much product. Add a dark metallic eyeliner to the waterline and blend out. (Try Smashbox Photo Finish Primer water and Always Sharp Liner.) If you need to perfect more, then add a touch of foundation as well as the concealer and set it in place by applying a powder all over. (Hart's favourite is the Smashbox Photo Filter Powder.)

What makeup should be in the kit kept at work?
Hart: Definitely something for quick touch ups, like concealer or powder as they can quickly refresh your look. A nude eyeliner refreshes tired eyes and a dark eyeliner intensifies your look. A good range of lipsticks is an absolute must.

How about hair products to have on hand?
Dutton: Bobby pins to match your hair shade. Small clear hair ties. A tail comb or good brush. Dry shampoo, a shine or polish serum and a good quality hairspray. It's always a great idea to have a few on-trend hair accessories on hand to take a basic updo to the next level. They can really make the style complete. There's plenty to choose from, but some good ideas are pony cuffs, and at Wolf & Wolf we also like Karen Walker's selection of hair clips.

What styles stand out?
Dutton: Braids are still very popular, including long tails from the base of the nape and braids twisted into buns. Double pony tails and styles with contrasting textures, smooth and rough, straight and wavy, wet and dry. There is such a combination of trends at the moment, it's a great time to be have fun and experiment. The key is to avoid anything too traditional and over-worked looking.

For party makeup, what's fresh this season?
Hart: I'm seeing a lot of warm tones on the eyes like peach and bronze. I love this look and its very summer appropriate as it gives you that sun-kissed glow. You also can't go wrong with the old liquid liner flick paired with a bold lip.

Anything else you would like to add?
Hart: Don't forget about your cheeks. The right shade of blush in the right place can take years off. It makes you look so healthy and defines your face by creating more dimension, so you don't look flat. A hint of colour on the cheek is an easy win, if you're not doing it already — add it to your regime.
Dutton: The best looking hair is in peak condition, well-maintained and worn with confidence. Your hair speaks volume of who you are and how you wish to be seen.
Share this:
More Beauty & Wellbeing / The Latest