Luscious Oils Your Skin Will Love
Janetta Mackay plugs into oils that are best for your skin, and her findings may surprise you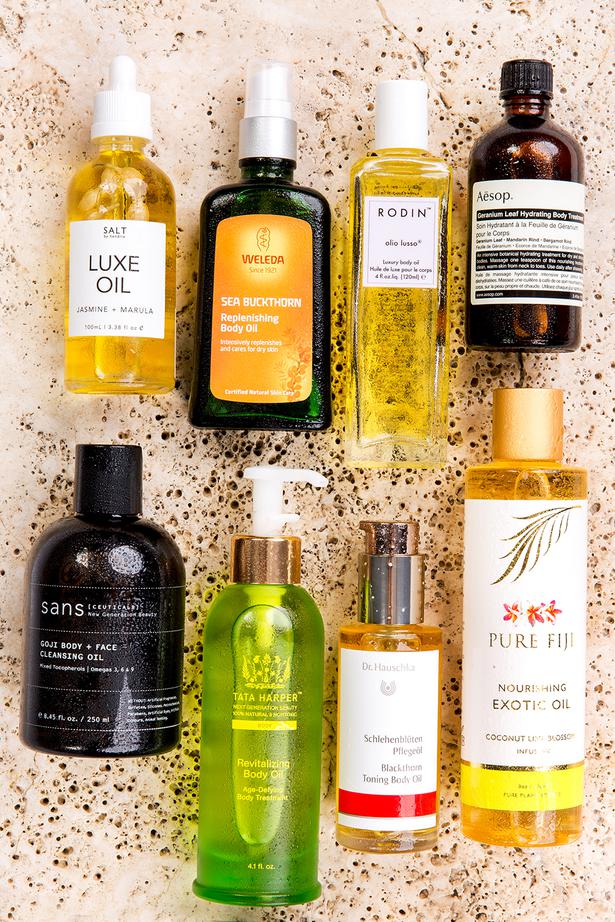 Wednesday Jan. 24, 2018
The good oil is a term often used for beauty's current favourite moisturiser. It has come to mean natural, plant-based oils, rather than the many mineral oils still used in cosmetics.
While the latter can work well as a hydrating barrier, a petroleum byproduct just doesn't sound as enticing and raises sustainability issues, so it's no wonder the pendulum is swinging.
As with food, anything described as organic, cold-pressed or unrefined has consumer appeal. But not all plant-based oils are created equal. A body oil can be heavier in texture and nutrient quality than a facial one.
Aroma is persuasive, but note whether the essential oil that may give a product its name is different from the base oil(s), to know what you're paying for.
READ: Aesop Opening in Auckland
Trends also see different types of oil wax and wane in popularity — over argan, on to coconut or something obscure from the Amazon.
One thing worth agreeing on, however, is that anointing your sun-dried limbs with a good body oil makes sound seasonal sense.
Left to right:
Salt by Hendrix Luxe Oil, $49, from Superette
Weleda Sea Buckthorn Oil $38. Visit Weleda
Rodin Olio Lusso Lavender Absolute Oil, $207, from Mecca Cosmetica
Aesop Geranium Leaf Hydrating Body Treatment, $43. Visit Aesop
Sans Goji Body & Face Oil $58. Visit Sansceuticals
Tata Harper Revitalising Body Oil, $159, from Tonic Room
Dr Hauschka Blackthorn Toning Body Oil $47. Visit Dr Hauschka
Pure Fiji Nourishing Coconut Lime Blossom Bath & Body Oil $46. Visit Purefiji
Share this:
More Beauty & Wellbeing / Trends