SPONSORED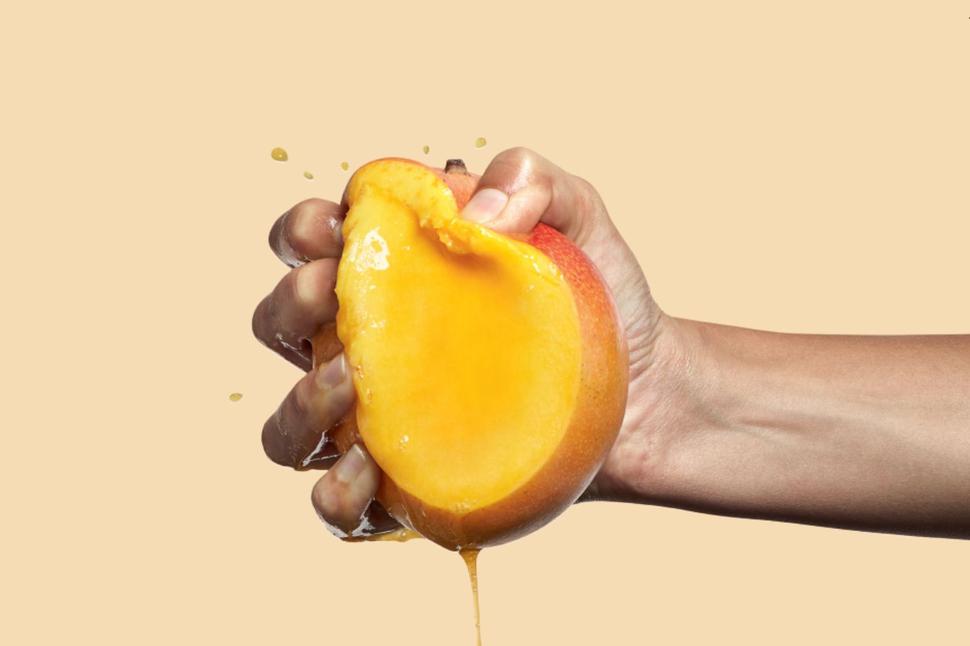 Okana Is The Natural Skincare Brand That Celebrates The Joy Of Less
Discover the all-natural skincare brand that celebrates a 'less is more' approach to skin
Thursday Nov. 21, 2019
We're a nation obsessed with minimalism.
We've watched documentaries, TV shows and read books on de-cluttering our homes, wardrobes and workspaces.
Now, there's a brand challenging us to apply the same philosophy to our daily skincare regimen. Enter Okana, a New Zealand made, owned and operated skincare brand that aims to simplify our daily skincare ritual with its range of all-natural skincare products.
Key to the brand's ethos is a rejection of the idea that all skincare products are kind to skin. After enduring a life-long battle with skin issues (which were exacerbated further by her pregnancy) Okana founder Vibs Amin sought to take matters into her own hands.
"I couldn't find anything that seemed healthy. The last thing I needed was more chemicals and ingredients I couldn't pronounce," Vibs says. "I did the research and decided to create my own skincare, at home, in my kitchen."
What resulted is an effective, sustainable, vegan skincare range crafted entirely from fruit and vegetables, suitable for use on all skin types.
Turn over any bottle in your bathroom cupboard, and you're likely to be faced with a list of chemicals or ingredients with names you can't pronounce. Even a number of products that position themselves as natural contain a long list of chemicals and ingredients that aren't naturally occurring.
This is how Okana is different. Some products contain as little as four simple ingredients, all derived from Mother Nature herself.
Every product uses the highest concentration of each raw ingredient — active juice, natural oils or vegetable purees — meaning they're packed with antioxidants. They're so good for you, in fact, that you could eat them (but that would mean your skin misses out).
But high concentration doesn't equate to harsh, with every fragrance-free product in the range gentle enough for use on even the most sensitive of skins.
The skin is the largest and most porous organ in the body, and whatever we apply to it absorbs into our bloodstream. So if you can't eat it, why apply it?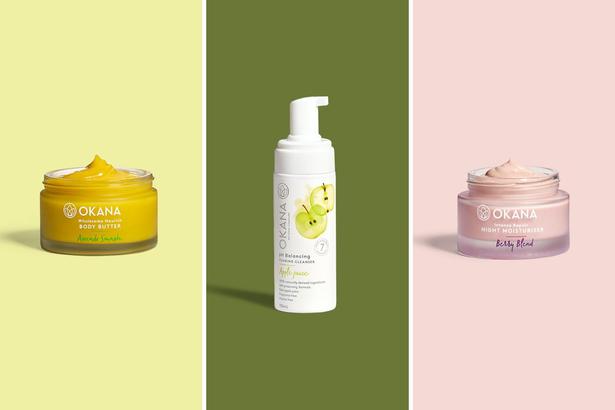 DISCOVER THE RANGE
Okana Vegetable Day Moisturiser, RRP$22.99
The pitch: Harnessing the hydrating powers of fresh apricot, macadamia oil and active carrot and tomato juices, this nourishing day cream is non-greasy and quickly absorbs into skin – leaving it feeling hydrated, smooth and healthy.
Perfect for: All skin types, but especially beneficial for normal, dry or mature skin
Okana Apple Juice Foaming Cleanser, RRP$15.99
The pitch: Amino acids derived from apple juice contained within this foaming cleanser help to preserve the skin's own natural oils and rebalance its pH level, while gently removing makeup and impurities.
Perfect for: All skin types
Mango + Apricot Sorbet Cleanser, RRP$19.99
The pitch: Enriched with fresh apricot, macadamia and palm-oil free rapeseed oil plus mango butter, this cream cleanser is equal parts rich and hydrating. It works to gently cleanse skin minus stripping, dissolving makeup and surface impurities for clean, soft skin.
Perfect for: All skin types, but great for treating acne-prone skin or skin that is easily clogged
Berry Night Moisturiser, RRP$22.99
The pitch: Allow nutrient-rich berry juice, macadamia and apricot kernel oil to hydrate skin while you slumber, and wake up to skin that feels replenished, renewed and restored.
Perfect for: All skin types, ideal for normal to combination skin
Bamboo Bead Face Scrub, RRP$15.99
The pitch: Finely ground bamboo powder seeks to buff away surface debris and improve skin clarity and texture, leaving it glowing and fresh.
Perfect for: All skin types, especially effective for normal, dry and mature skin types
Cucumber + Lettuce Toner, RRP$14.99
The pitch: This refreshing summer must-have contains vitamin-rich cucumber and lettuce juice to deliver moisture to thirsty skin, while toning and re-balancing its pH level.
Perfect for: All skin types
Avocado Smash Body Butter, RRP$25.99
The pitch: Avocado, apricot kernel and macadamia oil combine to nourish, smooth and hydrate skin.
Perfect for: All skin types, effective for use on dark spots, discoloration, uneven skin tone and texture
Brown Sugar Body Scrub, RRP$25.99
The pitch: Finely milled raw brown sugar, olive oil and apricot oil are the hero ingredients contained within this hydrating body scrub, which helps remove surface debris to improve skin texture and restore glow.
Perfect for: All skin types, ideal for dry and mature skin types
• For more information, visit Okana.co.nz, or follow Okana on Instagram @okanaskincare, or on Facebook
Share this:
More Beauty & Wellbeing / Features & Profiles