Olaplex: How to Go Blonde like Kim Kardashian
Viva writer Rosie Kelway tests out the innovative new hair treatment that everyone is raving about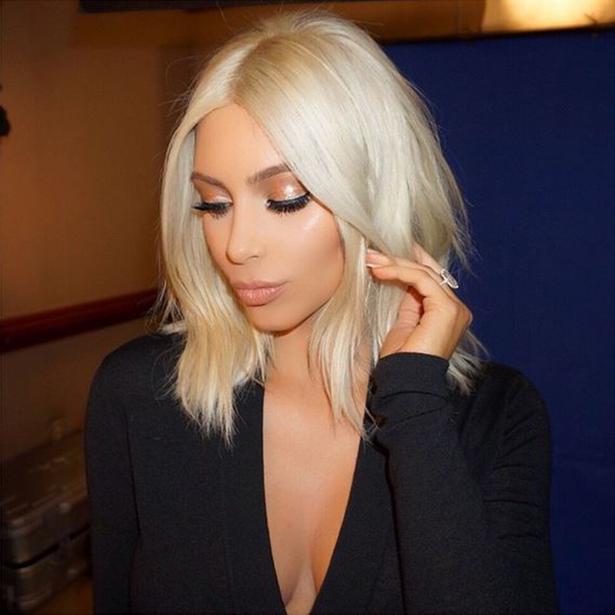 Friday Aug. 21, 2015
The Promise: Blonder hair than you ever thought possible, without the damage. Think back to when Kim Kardashian went blonde at Paris Fashion Week this year for all of about three weeks — that was thanks to Olaplex. The hairdressing world is abuzz with this product that promises to not compromise the quality of your hair but actually help make it stronger. It's been tested on virtually every hair type; Asian, Caucasian, African American ... virgin hair to chemically treated hair and the results are the same.
The Practice: Olaplex was invented by two of the world's leading PhDs s in materials and chemistry, neither of whom had ever worked on hair before. They invented a single active ingredient, a compound called bis-aminopropyl diglycol dimaleate, that links broken bonds in the hair without using silicone or oils. Essentially, it is an amplified conditioning treatment that repairs the structure of the hair. So my fine, blonde and damaged hair was perfect to give Olaplex a whirl. First, the colourist mixes Olaplex with peroxide and then the foils are applied as usual. The next step is optional and can be applied at the basin any time and again just helps to renew broken and damaged hair.
The Place: A number of salons are offering this new-to-the-market service. I went to Ryder Salon on Customs St in central Auckland. To book, ph (09) 309 9790.
The Price: Prices may differ between salons, but Ryder charges $39 as an add-on to colour, $59 for an at-the-basin treatment and $49 for a 100ml take-home treatment to use once a week to strengthen hair further.
The Verdict: I've been highlighting my hair, which I also blow dry almost every day, for over 10 years and last year it hit breaking point. What I thought was baby hair, fluffing around the edge of my face forming a sort of unwanted fringe, was actually broken hair. I was informed by a hairdresser when I was out one night about the damage and after that encounter I swiftly gave up dyeing my hair for a good six months to let the regrowth grow out and to give the wispy broken pieces a chance to grow. Before getting the Olaplex dye treatment I was cautious to trust anyone to go near my hair ever again. Giving my Ryder colour technician a detailed rundown of my past hair woes, I was told I wouldn't instantly notice a dramatic difference, like the super-smooth silky hair seen on infomercials but to trust that it is was working to repair the broken bonds. Since testing Olaplex, my hair does seems to be healthier and I am yet to discover any further damage. My only wish is that I had gone even blonder, because with Olaplex you can. 
Watch Kim talk about her love for Olaplex here:
Share this: