Adidas Athlete Niall Williams Shares Her Autumn Training Tips
Plus her signature post-training toast topping that will leave your mouth watering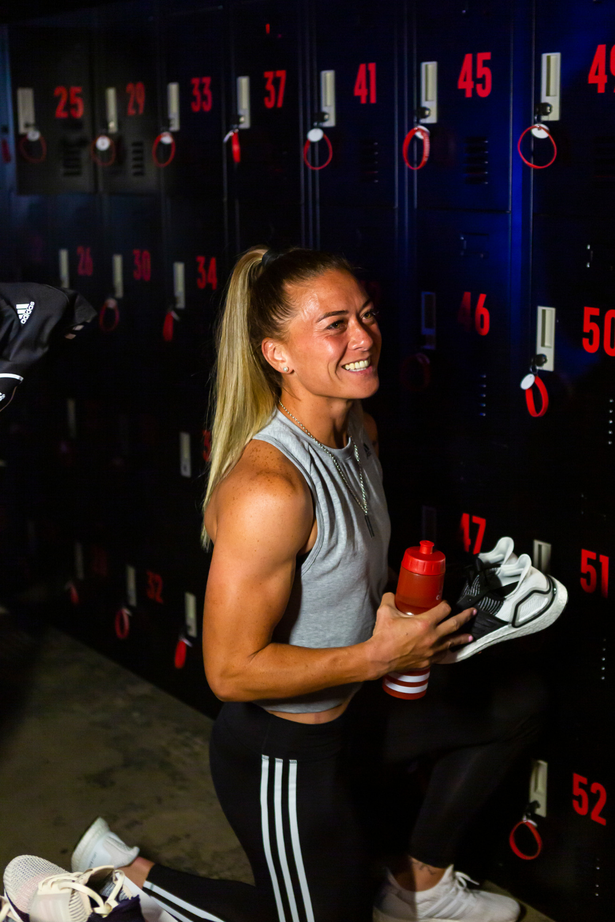 Monday March 11, 2019
You've represented New Zealand for women's rugby sevens at the Rugby World Cup Sevens, Commonwealth Games and the Rio Olympics. What's been a career highlight for you so far?
I'd like to break my highlights into three categories — rugby, family and life. For rugby, it would have to be winning the Commonwealth Games final in Australia against Australia in overtime. For family, it would be being a part of the adidas team of athletes and representing a global brand then being able to share that with my family, and a life bonus would be all the friends that I get to make along the way.
What are you most excited about in 2019?
Just seeing how good our Black Ferns team can get. We have had a lot of success lately but we know we can keep getting better. We want to qualify for the Olympics in 2020 and win the Sevens World Series.
Are you quite competitive with the rest of your teammates? How so?
Absolutely! Everyone in the team is insanely competitive, but in our environment you kind of have to be. I would say I am the most competitive with Sarah and Ruby, and we definitely don't hold back when it comes to training. I've had Sarah run right over me in a training drill and stand on my face. I've cleaned girls out of rucks with no second thought about it. But it's all great healthy competition. To be the best team in the world you have to train at your best, with the best and I wouldn't have it any other way.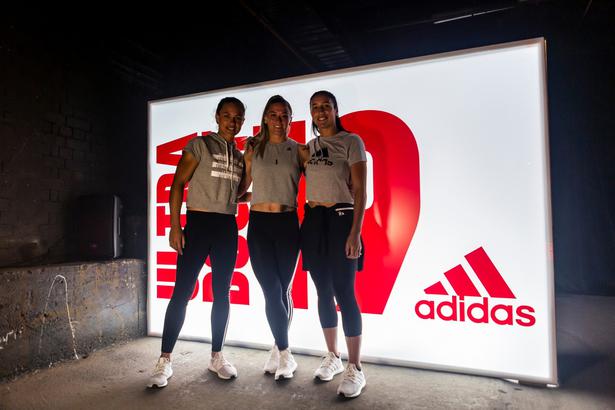 How do you like to mix up your training? Do you have a particular style you love the most or do you try and shock your body as much as you can?
I like to mix it up. Our trainer Brad is awesome at changing things up for us girls. We will always incorporate some training fundamentals. But we really have to keep our trainings fresh and new so we can push ourselves out of our comfort zones so we can continue to improve and be the best. Sevens is 14 minutes of going into that 'dark place' and giving it everything you have. We have to make sure our trainings allow us to do that. 
What's your top tip for recovering from a training injury?
Have a plan. Sit down with your physio and write one out. Return to play plan. You need to have goals for those tough days. We all have those days no matter who you are we are all human. I have had a few injuries in the past and its great on those tough days that you feel like you are getting nowhere to look at your plan. It often reassures you that you are actually where you are meant to be and that you're heading in the right direction.
How do you think the new adidas UltraBoost 19 will enhance your training and help you reach your goals?
I first noticed the difference while training in the gym with my teammate Sarah. We were doing a plyometrics drill, performing squat jumps in the gym with a barbell on our backs. I am one of the older players in the team and I joke about my 'young knees'. When it came to doing these squat jumps in my new Ultraboost 19 shoes I noticed an instant difference. The 20% extra boost made it so much easier on my knees. I looked at my team mate Sarah who was also wearing a pair and she agreed with me. It's great to not only to wear a new product but actually feel the difference in it helping me to perform and train at a higher level. Also, it's such a diverse shoe that anyone could wear from a high performance athlete to your nana. I find them super comfortable and can be utilised for more than what the average person thinks. If I could only pack one pair of shoes to travel with it would be these babies. They are great for walking around town in, but the colourway is super cool and can be worn with a casual outfit.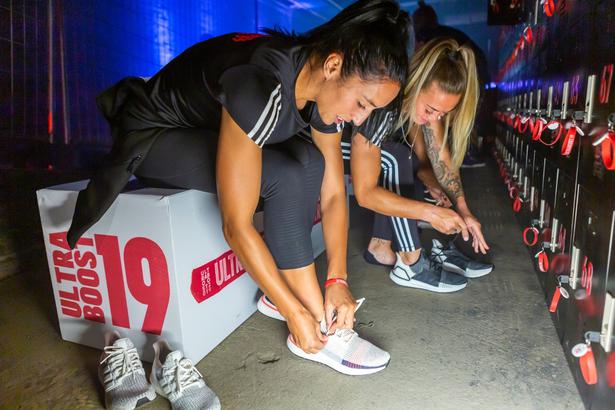 What's your favourite pre-workout and post-workout meal or snack?
Pre-game / workout – Niall's Monkey Bread, which is made up of bread, half a banana, peanut butter, honey and a sprinkle of blueberries. Yum. 
Post-game – You will all see us run to our manager to get our hands sanitised so we can dig into the lolly jar, which usually consists of sour gummy bears or worms. 
Post-workout – Usually just a protein shake. I can't drink milk before or during a game or training, but after I always have a protein shake.
When you're not training or playing as part of the Black Ferns women's sevens side, you're busy raising your two daughters — Tatum-Lee and Rema-Rae. What lessons do you hope your girls learn from watching you work hard both on and off the field?
I am a firm believer in that life is what you make it. I want my girls to know that things in life are not going to be handed to them and that they need to work for it. I want them to always be grateful. And to live in the moment. I live my life in the moment and just enjoy every day as I never know how long I will have it for. I never thought rugby would be my job and I would have a brand like adidas wanting to work with me but I hope this shows my girls what hard work can do and also how rewarding it can be. I just want my girls to reach their potential and be content in whatever that may be.
What advice would you give young women wanting to get into women's rugby in New Zealand?
Go for it! You never know until you give it a go. Reach out to your local club or school team and see how you get involved. But most importantly make sure you always play for enjoyment first and foremost. The reason I started playing and I'm still playing is that I love it.
QUICK FIRE QUESTIONS:
Last meal you ate? Eggs Benedict with Salmon
Last time you laughed? I woke up to my eldest Tatum making her lunch for school all by herself in the kitchen. I then went to go find my other daughter Rema-Rae who was still in bed and asked her if she wanted to get up and make her lunch for school too. She just pulled the covers over her head and said no.
Last movie you watched? The Choice
Last thing you bought? My adidas outfit from the originals store for the Six60 concert
Share this:
More Beauty & Wellbeing / Features & Profiles