Need to Know: The Latest Korean Beauty Craze
Why a toned lip - the ombre lip effect - has gone from a Korean craze to winter's fun must-try look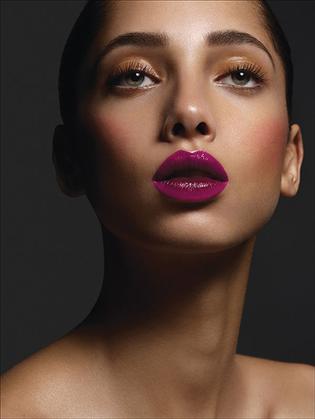 The shading story in beauty is moving from cheeks to lips. While makeup junkies have been experimenting with tonal applications for some time — inspired by a trend that emerged from Korea several seasons ago — general pick-up has until now been slow.
But trying an ombre lip effect has just become a whole lot easier, thanks to the arrival of purpose-designed products. These come with complementary shades sold together, although, of course, you can easily mix and match your existing lippies.
If the idea of layering your lipstick seems little more than a fad, consider why makeup artists have been doing this for decades.
"If you have smaller or thinner lips, going lighter in the centre makes them appear more pouting," says Todd Davidson, the director of education for Tom Ford in Asia-Pacific.
Bigger lips can be minimised with a darker shade in the centre, as the Tom Ford model photograph above shows, he adds. This "just bitten" approach is popular in Korea, where darker colours are gaining in popularity. For a brighter or softer effect, try switching the colour gradation.
Coral tones can bleed nicely into a pinkish centre.
"Customers like an ombre lip, it makes the lip fuller," says Bobby Wang, an Estee Lauder senior global makeup artist based in Singapore. He suggests using fingers to gently press a lighter shade into the middle portion of the mouth.
Experiment with lip finishes as well, by adding gloss over a matte base. Bobby says lighter and sheerer products make achieving an integrated ombre effect easier. Estee Lauder's new Pure Colour Love lipsticks in 20 shades and three textures are designed to easily mix and mingle.
Newer lip product textures emerging out of Asia include a balm-like jelly infused with pigment and liquid matte finishes, Todd says. Expect to see more of these filter through to Western markets, as lip products are one of the fastest growing categories in beauty.
A handy lipstick application tip from Todd to guarantee a balanced makeup look, is to apply lip colour first. "Lips tell the cheeks what to do."
Finally, if you're tempted to try the old no-no of outlining in a darker lip pencil than the lipstick used inside the contour, ensure you update this unfortunate two-tone effect by starting with well moisturised lips and blending the edges to transition the shades for a sophisticated take on ombre.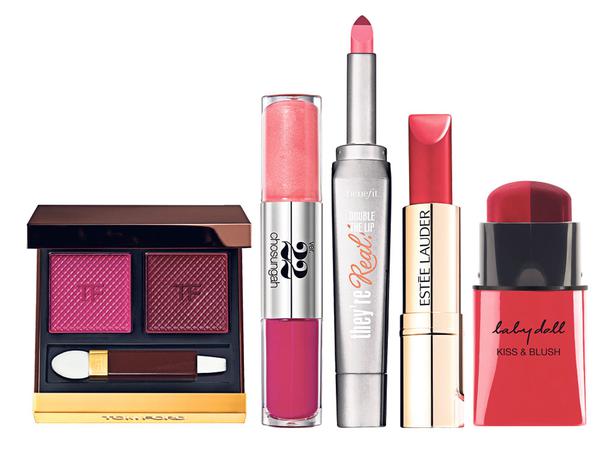 Tom Ford Shade & Illuminate Lip Palette in Saboteur $96
One of six limited-edition palette choices to take contouring into the kiss zone. From Smith & Caughey's Queen St.
READ: Minimal Beauty at Tom Ford's NYFW Show
Chosungah 22 Dual Lip Tint & Gloss in Leather $27
Use the long-wearing gel-based stain first, then add punch with vinyl-like shine from the other end of this Korean-made combo. From Meccabeauty.co.nz
Benefit They're Real Double the Lip in Pink Thrills $38
This teardrop-tip crayon is one of eight semi-matte duos, each with a darker outline shade. From Smith & Caughey's and Benefit, Ponsonby Rd.
Estee Lauder Pure Colour Love in Haute Cold $46
This new light-feel lipstick is one of 20 shades, with formulas suitable for mixing. Wear your selection alone or get creative. From department stores and pharmacies.
YSL Kiss & Blush duo stick in No. 7 Mild to Spicy $67
Swipe and blend one colour as a stain and use the other for a "pop" on lips (or cheeks). The balmy texture smoothes out into a matte finish. Selected department stores and pharmacies.
READ Beauty Test Drive: YSL Fusion Ink Foundation
Share this:
More Beauty & Wellbeing / Trends