SPONSORED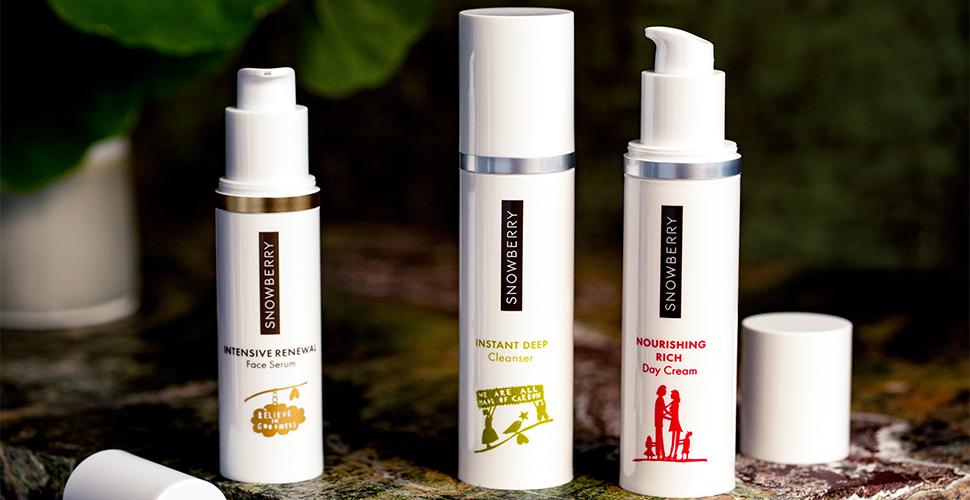 Overcoming The Paradox of Choice
How to navigate the saturated skincare market
Wednesday Sept. 12, 2018
The Paradox of Choice has never been truer than in the realm of skincare. While we love to see a wide range of skincare options on the shelf, that sheer range can cause us to be overwhelmed by 'analysis paralysis,' and even result in anxiety.
The array of skincare is bewildering and growing every year and claims made for products are so varied it would be easy to believe we require fifteen different products on the bathroom shelf. We crave simplicity and yet our expectations are enormous.
Psychologists note that we can reduce the panic attacks and sleepless nights by some simple rules. We should accept that we can't have it all, and that some of our decisions simply won't work out. We should trust our intuition – but only after doing some research. It is better to avoid impulse decisions, but we shouldn't defer a decision indefinitely. 
According to Snowberry scientist and President of the NZ Society of Cosmetic Chemists, Dr Travis Badenhorst, instead of looking to see what's trending – start with a 'key' that simplifies choice.
Snowberry calls that key, 'Protect & Refresh,' and protection starts with cleansing. Not merely about preparing skin for a serum or cream, it's about choosing cleansing products guaranteed to protect the skin's natural barrier. And that eliminates any cleanser containing an aggressive foaming surfactant. "Many women simply do not appreciate how important it is to invest in good cleansers," he warns.
Beyond cleansing, Dr Badenhorst explains we should take a two-pronged approach to ensure our skin's radiance. We want to moisturise and hydrate, and we want to reverse the visible signs of ageing. "When the skin's barrier is intact, then occlusive or film-forming creams should not be required to reduce dryness and water loss. But if an occlusive cream is required, which it may be until the integrity of the barrier is restored, it should not be based on silicones," Dr Badenhorst says. 
"Skin-compatible, herbal emollients are best, but moisturising should be enhanced through the inclusion of powerful humectants, and natural ceramides that help to replace the loss of the skin's lipids. That is what we do."
When it comes to serums though, all of us want a great deal more. While it is reasonably easy to choose a cleanser that protects the skin's barrier, and a moisturiser that is helping to maintain that barrier; choosing a serum to help reduce the appearance of redness, lines and wrinkles, is where the paradox of choice is most true.
"Unfortunately, much of the typical anti-ageing 'evidence' for serums, doesn't meet even minimum scientific standards, which gives more weight to the old adage, 'hope in a jar.' When we formulate a Snowberry face serum, we do so to meet the only reliable scientific standard of proof, which is a gold standard clinical trial," he says.
This commitment to combining nature with the best skin science is why Snowberry's new Radiance Face Serum was the only anti-wrinkle serum in the world invited to be presented to the 23rd World Congress of Dermatology.
'Protect & Refresh,' is both a key and a yardstick – and, Dr Badenhorst adds, "The results should be apparent, in your mirror and from the admiration of friends, in about two weeks."
For more about Snowberry and how to look after your skin, visit 

Snowberry.co.nz.
Share this: