Parisian Hairdressing Legend Christophe Robin's Post-Summer Hair Tips
Glean his expert advice on how to weather the end of the long summer and ensure your hair is in silky shape for the months ahead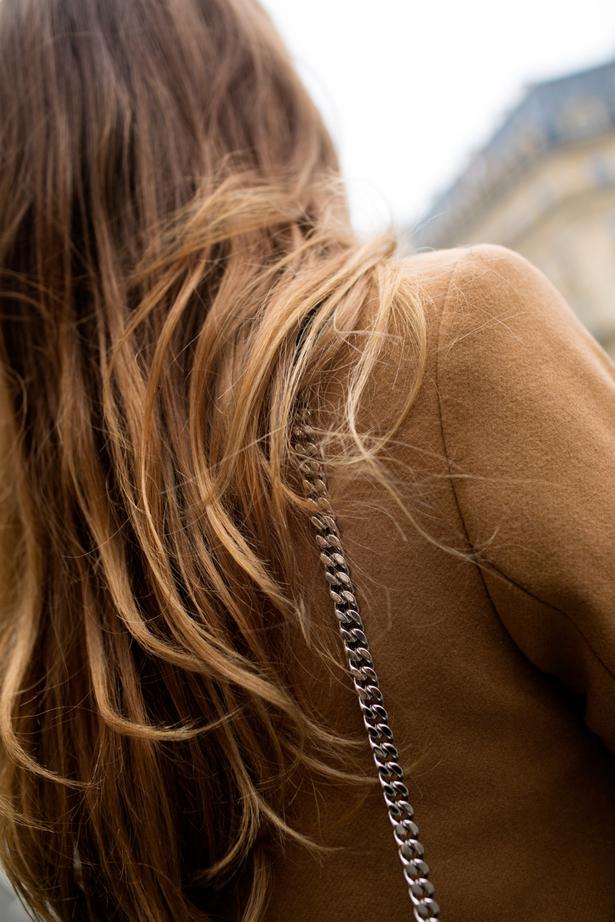 Thursday March 14, 2019
1. Prepare your hair for winter with a good trim
Sun and salt have a tendency to aggravate split ends, so you might end up having to cut off more length by the end of summer.
2. Don't get your colour done if heading to the sun
If you need a colour touch-up try doing it 2-3 weeks before. Why? Because during a colour process, the colourist oxidises the hair by lifting the hair cuticle, the hair becomes more porous, hence more fragile and sensitive to aggressions. For brunettes, this means your colour might turn brassy more easily, for blondes it'll go towards more golden tones. The trick: For brunettes, it's important to wear a hat and hydrate your hair to preserve the colour.
READ: The Do's and Don'ts for Coloured Hair
3. Protect your hair with an SPF
Same thing as for your skin, to limit the damage if you are still exposing your hair to a lot of UV rays, apply a product with SPF before going swimming, it will protect the colour and deeply nourish your hair. (My moisturising hair oil with lavender was created specifically to protect colour-treated hair and prevent hair breakage).
4. Wash your hair gently
The best and most gentle way to wash your hair throughout the year is with a conditioning shampoo, also known as, low-poo. With sun, salt and chlorine exposure, your hair is very fragile, hence it's important to avoid stripping it anymore and to wash it with a gentle formula. (My cleansing mask with lemon, a low-shampoo was one of the first products I created more than 20 years ago, it will gently cleanse, deeply nourish and lock in colour.)
5. Air dry as often as you can
Give your hair breaks from styling tools and products that contain alcohol, instead use a plant oil, a balm to define curls or even a little bit of moisturising hair cream. It'll nourish and protect your hair, all the while making it look healthy and beachy, to prolong the summer look.
READ: Winter Hair Care Tips from Gigi Hadid's Stylist
6. Mask once a week
Do this to repair and deeply nourish hair that has been damaged by the sun and feels very rough and dry. This will also improve condition before it is exposed to dehydrating winter heating.
7. If your hair is showing signs of green
Chlorine has a tendency to turn lighter hair colours to green, that's why swimmers should always rinse off in fresh water. To prevent, apply a plant oil before going for a swim, or follow one with a vinegar rinse to remove chlorine residues and avoid drying out hair and skin. If it's already too late, crush two aspirins and add it to the regular amount of shampoo you would typically use. Mix it well and spread the mixture onto wet hair as if you were washing normally. The green should disappear and you can rinse out your shampoo as normal. Regular aspirin contains salicylic acid, the chemical typically used in face washes. When used on hair, it counteracts the alkalinity of the chlorine to neutralise the green quickly.
8. Detangle your hair to avoid damage
A hair mist is a great option to detangle wet or windblown hair or fight frizz while avoiding hair breakage. Mine is a hydrating aloe vera mist. Spray in and use a boar-bristle brush and gently brush starting with your ends and working your way to the roots.
• Christophe Robin haircare is stocked by New Zealand website Inesstore.com.
Share this:
More Beauty & Wellbeing / How To