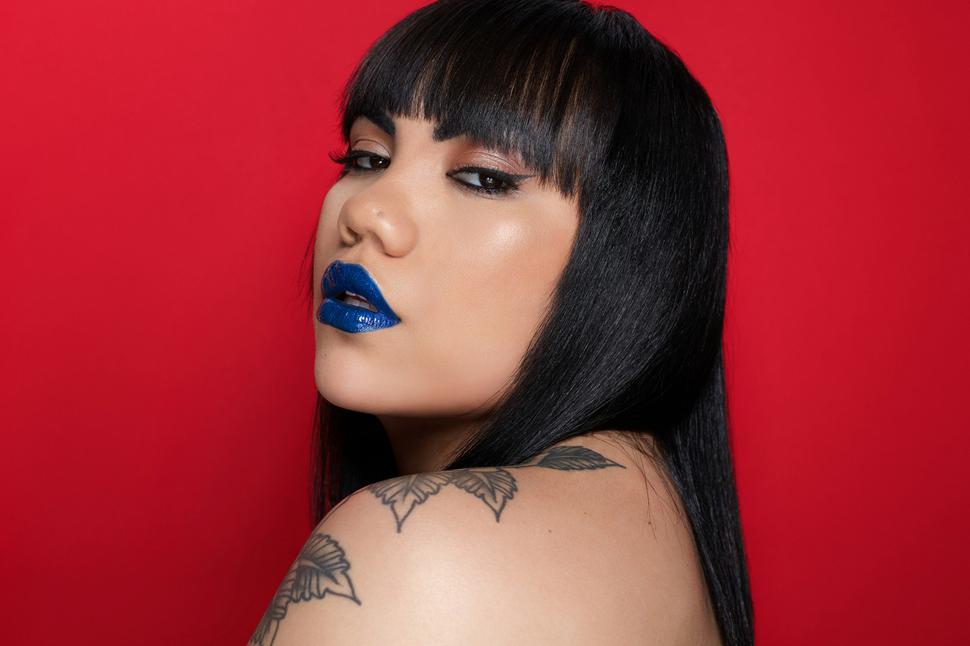 Parris Goebel On Why She Loves Lipstick
The internationally renowned dancer and choreographer on her lipstick obsession
Sunday July 29, 2018
Parris Goebel knows the power of performance.
The Kiwi choreographer to the stars and award-winning dance troupe founder is all about making an impact and part of that is playing around with appearance. That made her a standout choice to front a local beauty campaign by M.A.C, timed for the lead-in to Lipstick Day which falls internationally on Sunday, July 29.
Parris chose to wear this "edgy and fierce" blue lipstick because, she told Viva: "It speaks so many things and for me it says 'I am fearless'."
M.A.C chose a diverse line-up of influencers to join Parris in its #MACLOVESLIPSTICK campaign, celebrating the cosmetic of choice for millions worldwide. (M.A.C alone sells a lipstick in New Zealand every minute and worldwide it's one every second).
READ: Brown and Beautiful - Parris Goebel & Sisters Promote New Exhibition
Lipstick is, as Parris says, a way to feel bold, brave and fabulous. "Every woman has their daily challenges, so when I wake up and put lipstick on it gives me the confidence and sass to be a BOSS."
Parris says her initial encounter was with M.A.C Ruby Woo, the brand's globally top-selling shade. "I always loved colour growing up, but I had not yet found the courage to wear lipstick. I decided to buy my first lipstick and I chose the classic Ruby Woo red. I raced home to try it on and yes, it was love at first sight." It is still her favourite shade.
But this creative spirit now has the confidence to experiment with "anything and everything," including the Designer Blue shade (sleekly topped with clear gloss) that she rocks in this photograph.
Asked what lipstick love means to her, Parris says: "Loving lipstick the way lipstick loves you."


Share this: