8 Steps for Perfect Eyebrows
American brow artist to the stars Tonya Crooks shares the secret of crafting awesome arches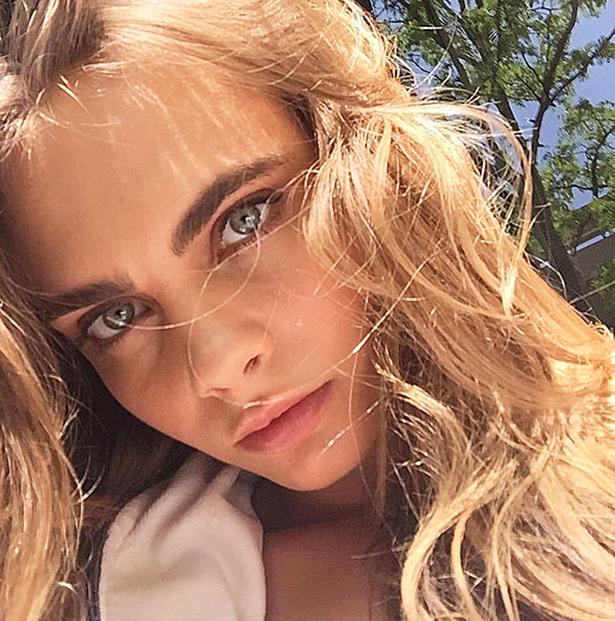 Monday Nov. 9, 2015
Tonya Crooks cocks her eyebrow and inspects mine. Let's just say they looked better after her expert attention. The so-called Brow Gal has flown in from Los Angeles where she tends to a celebrity clientele to talk about why she decided to make her own brow products.
Turns out actress and model and long-term client Megan Fox asked her to so she could have them on hand at home.
Until Cara Delevingne hit the big time Fox had the most Googled celebrity brow. Other brows Crooks admires are on Lily Collins and Sofia Vergara. Strong, natural and helping bring symmetry to the face and attention to the eyes.
Crooks has shaped Eva Mendes, Fergie, Gywneth Paltrow, Britney Spears, Le-Ann Rimes and counting, plus a stack of models backstage where she realised brows generally needed more attention. She says women fit into three basic brow shapes — arched (like Megan Fox), more subtly arc-ed (Madonna and Fergie) or straighter (such as Natalie Portman and Rooney Mara) — and that you're best to stick near the natural shape. If you've mucked that up by over plucking, look back at a childhood photograph to see the general direction to head in. From there maintenance is important. "Give a girl good brows, she looks good for one day; teach a girl how to create good brows and she'll look great for a lifetime," is her mantra.   
While Crooks naturally recommends her own products which include specially blended colours and precision tools, she is happy to share some general tips on how anyone can make the most of their own brows. The essential to help correct, shape and blend is a sharp firm pencil with a spoolie at the opposite end, she says. A brow highlighter and clear setting gel are her other recommended basics.
"Most people feel more comfortable with a pencil in their hand instead of a brush,"  she points out. Crooks loves educating people about brows, which she says have moved from a supporting role to become "the star of the face."
Here's her steps to send your brows onward and upward:
1. Brush your brows up to determine their natural shape using a spoolie brush.
2. Fill in the shape with your colour or pencil to replicate the look of hair (Create a guideline across the bottom with very light strokes, then do the top in sections, then fill define and correct within this area).
3. Brush through the brows again to blend the colour.
4. Trim the natural shape with fine scissors.
5. Remove unwanted hairs with tweezers.
6. Take one last brush through the brow using the spoolie brush.
7. Apply highlighter pencil to accentuate your arch.
8. Apply brow gel to set the shape.
*Brow Gal products will be available at selected beauty salons nationwide and online at www.browgal.co.nz
Share this: