Home & Away Actress Pia Miller's Beauty Routine
The Chilean-born Australian TV star shares the secret behind her great hair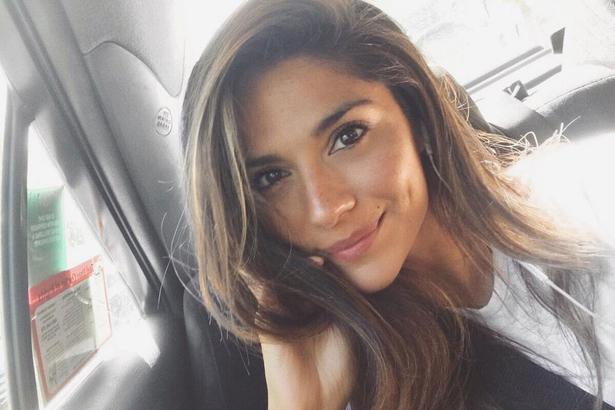 Thursday April 6, 2017
Pia Miller, the stunning Australian actress who is best known for her role as senior constable Katarina Chapman on Home & Away, is a firm believer in individuality.
"I think it's important to celebrate and express yourself in any way that makes you happy and safe," she says. "In today's society, with social media and all the rest, you can get caught up in what society or Instagram deems 'appropriate' or 'beautiful', but no matter what gender, race, sexual preference or belief you take – we are all equal, we are all human."
After studying acting, voice and presentation classes at the National Institute of Dramatic Art, Pia landed her first television presenting role which led to a role as the Qantas inflight entertainment presenter.
The 33-year-old mother of two was born in Chile and moved to Australia when she was 4. She joined the cast of Home & Away in 2014. 
Here, the ambassador for Ghd's new limited edition Wanderlust Collection shares the secret behind her luxurious locks, her favourite beauty products, and the beauty tricks she has picked up over the years.
First makeup memories
It wasn't until I started modelling that I became familiar with makeup brands, products and routines. I think my earliest memory would be being on set for my first shoot in awe of all the different products that are applied to achieve the most understated and natural look. Over the years I definitely picked up lots of tips and tricks which I now use every day. 
Beauty ethos
Beauty to me means being comfortable and confident in your own skin. I don't look at beauty as something purely external, but rather as overall wellbeing and looking after yourself from the inside out.
Hair
I wash my hair every second day and try to get my hair cut every eight weeks or so to ensure it is kept healthy and strong. No colouring for me. I find a quick and easy leave-in hair treatment can really make a difference and keeps my hair looking healthy and shiny. My go-to is the Ghd Advanced Split End Therapy treatment which is super nourishing. After applying the treatment, I blow-dry using the Ghd Air Hairdryer and finish off by styling my hair using the Ghd Platinum Tropic Sky Styler. The best hair styling tip I've learned is to curl away from the face at a 90-degree angle to create glamorous but natural, looking waves.
Everyday makeup routine
When I'm not shooting, I like to keep things simple by curling my eyelashes with the Shu Uemura Eyelash Curler and applying Dermalogica 50+ sunscreen before I head out the door.
When I'm in the makeup chair for Home & Away my routine is a completely different story. It usually involves a full face of makeup consisting of Laura Mercier Primer, Giorgio Armani Silk Foundation, RMS Beauty Un-Cover Up concealer, and we finish off the look with a light dusting of Benefit Bronzer in Hula to give that natural summer glow. I always curl my eyelashes before applying either Maybelline Great Lash Mascara or Dior's Diorshow Iconic Mascara.
Day-to-night beauty look 
I like to add brown eyeliner in Coffee by M.A.C to really define my eyes and add a touch of glamour to an evening look.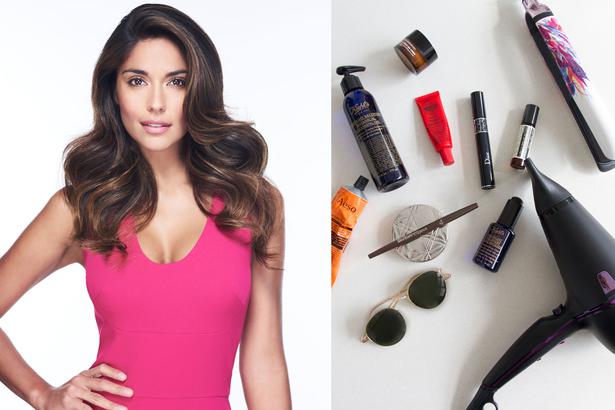 Top five beauty products
1. Lucas' Papaw Ointment. It's a staple!
2. Ghd Platinum Tropic Sky Styler. I love the eclectic design of the new limited edition styler. The tri-zone technology means it has safer-for-hair heat, reduces hair breakage and increases shine.
3. Diorshow Iconic Mascara. After curling my eyelashes, this one finishes the look perfectly
4. Ghd Flight Wanderlust Collection Travel Hairdryer. This travel hairdryer is small in size, light in weight and extra powerful.
5. M.A.C Eyeliner in Coffee. My makeup isn't complete without lining my eyes with this.
Skincare routine
In the morning I cleanse, tone and moisturise using witch hazel products which leave my skin feeling fresh and clean. I always make sure to apply SPF 50+ sunscreen before leaving the house – even when it's cloudy. The moment we wrap on set I use Cetaphil Facial Cleanser to remove my makeup after a full day of shooting.
I have a very similar night time routine. I like to keep it simple and consistent.

Style icons
I love Bianca Jagger. Strong and bold, but always so sexy and chic.

Best beauty trick
Heating up an eyelash curler with the hairdryer before using it on my eyelashes – it makes the world of difference.
If you've created gorgeous Ghd waves the day before an event, twist and pin them up to maintain the curl overnight. In the morning, let them down and brush out.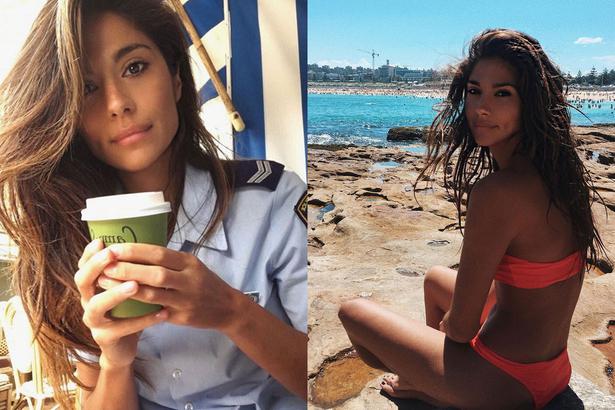 Style and beauty evolution
Oh gosh. Good question – my style has always remained pretty much the same. I'm a jeans or shorts and T-shirt kind of girl and I love my sneakers. My style may change from masculine shorts, tee and sneakers to feminine floral maxi or a linen dress depending on my mood, but there is always an element of tomboy somewhere throughout.
My beauty routine and look has definitely evolved over time – when I was younger I probably wasn't as aware of what I was putting on my skin as much as I am now. I love to keep close to nature.
Lifestyle balance
I am a firm believer in the 80/20 rule – 80 per cent healthy, 20 per cent treat. I found that depriving myself of certain foods never worked, so I listen to my body and try and eat as healthy as possible when I can. I feel that I have more energy when I'm eating a balanced diet, and that's extremely important to me when it comes to work and my kids.
I try to squeeze exercise in my schedule whenever possible but I am at peace with the fact that I am not Superwoman! Lately it has been a yoga or pilates session once or twice a week, usually on weekends when the work schedule isn't as full.
Be inspired by the good things in life. Sign up now to receive emails from Viva, and twice a week you will be sent the latest news, profiles, videos, fashion shoots, competitions and more.
Share this:
More Beauty & Wellbeing / Features & Profiles