Picking the right cleanser
Cleansers are no longer the anything-goes poor cousins of skincare, reports Janetta Mackay.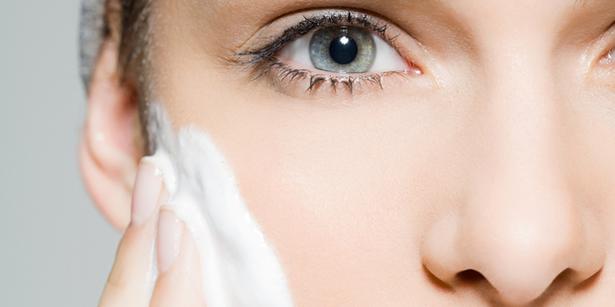 Friday Sept. 27, 2013
If, like me, you've always focused more on choosing the right moisturiser than the perfect cleanser, be prepared to pay more attention to this important first step of your skincare regime. There's a fast-growing range of cleanser types, and many promise skincare benefits beyond the product's obvious function.
"Benefit-focused cleansers have arrived," says Juana Thompson, national training manager for LeWinn's, an Australian cosmeceutical-style range. "Simply cleansing with a gentle lotion does not meet our needs," she says.
"We want to cleanse, but not strip the skin; we want our cleansers to smell delicious without overpowering the senses; we want the option to choose the texture of our cleansers, we want to slow down the ageing process, ensure hydration and radiance or decongest our skin."
Picking the right cleanser comes down to weighing skincare concerns as much as skin types and personal texture preferences. Generally, those with oily/combination skin prefer a foaming cleanser, those with normal to dry skin suit creams or oils.
Between, there may be mixing and matching, especially for people dealing with the likes of a combination T-zone with dry cheeks or issues such as open pores, acne, dullness or sensitivity.
A different cleanser may be preferred with the morning shower than for evening makeup removal.
Choice overload may not sound great news to the 66 per cent of women who, apparently, already find shopping for cleansers confusing, but it should improve the odds of finding the perfect match.
Here's Thompson's advice and answers on how to cleanse and my look at a few of the latest options out there.
Where does the double cleanse and use of cleansing oils fit into beauty regimes?
Double cleansing to remove makeup is essential: the first cleanse will remove the makeup from the surface of the skin, the second cleanse will remove dirt, excess oil, sebum and impurities. This also prepares the skin for serums and moisturiser and makes them work more efficiently. Cleansing oils are extremely effective in removing makeup and impurities from the skin. Oil cleanses oil, so say goodbye to your shiny T-zone!

Is soap ever acceptable?
Hell no! Soap is extremely stripping to skin. Soap will stress out your skin as it interferes with the pH balance and creates an environment for bacteria to thrive in, making acne and blemish-prone skin worse. A higher pH level disrupts the barrier function and makes dry skin drier. It is a lose-lose scenario for all skin types. If you like the feel of a squeaky clean skin choose foaming cleansers.

Should you use the same or a different cleansing routine night and morning? 
This is up to individual preference. I like to use a foaming cleanser in the shower in the morning and an oil cleanser to remove makeup at night. Foaming cleansers should not be used on the eye area, so you would need to use a separate eye makeup remover or switch to a gentle cream cleanser or oil that removes both. For skin that requires nourishment it is best to use a cream cleanser morning and night.

Is there anything else you would like to add?
So many women will do their skincare regime in the morning but with busy lives, children, husbands and careers, they neglect their skin at night. Make your routine suit your lifestyle, by cleansing, toning and applying night cream when you walk in the door, when you bath the kids or straight after dinner. Don't wait until you are too exhausted.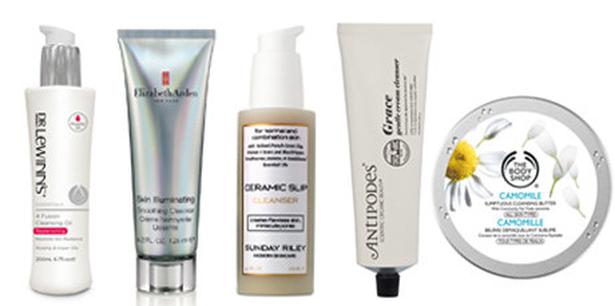 1. Dr LeWinn's 4-Fusion 200ml Cleansing Oil - $37.90
With rosehip, argan, tamanu and baobab oils, this is a nice, replenishing mix which smells lightly of lemon myrtle oil and is more water soluble than most oil-based cleansers. One of four convincing new cleansers from LeWinn's focusing on skin needs, the others being a calming milk for sensitive skins, a balancing foam for those with oilier T-zones or open pores and a nourishing cream for skins needing gentle hydration. 
Toners to complement the cleansers are the same price.
From pharmacies, Farmers and selected other department stores.
2. Elizabeth Arden Skin Illuminating 125ml Smoothing Cleaner - $69
Skin Illuminating is a new range from Arden, aimed at all skin types needing a brighter, more even tone. This cleanser formula foams, but it comes out of the tube as a buttery mix, rather than froth, making it appealing for those who like a little cosseting. From Farmers and selected pharmacies.

3. Sunday Riley Ceramic Slip 125ml Cleanser - $70
This has an unusual gel-like texture that emulsifies when rubbed in, yet in the suspension there is also a French green clay extract to help refine pores and remove impurities. It comes from an innovative American company, with the idea behind the product's name being the pursuit of ceramic-smooth skin. After a few days' use it did seem to settle T-zone troubles. 
From Mecca Cosmetica stores and online at meccacosmetica.co.nz

4. Antipodes Grace 120ml Gentle Cream Cleanser - $46.90
Natural skincare ranges are a good place to start for those with sensitive skin. Antipodes has this cleanser, its Ananda Antioxidant-Rich Gentle Toner and Rejoice Light Facial Day Cream at the ready. This 100 per cent natural cleanser combines nutrient-rich avocado oil and grape seed extract to offer skin a little extra condition-building attention. 
See antipodesnature.co.nz
Trilogy's Very Gentle trio of products is a good standby for those whose skin is sensitive or temporarily playing up. See trilogyproducts.co.nz

5. The Body Shop Camomile 90ml Cleansing Butter - $30
Balms and butters are generally recommended for more mature or drier skins but this one can be used by all skin types. From Body Shop stores.

CLEAN CLASS: A how-to guide
Foaming cleanser: A pump or two applied on wet hands and face should be massaged in for about 30 seconds then rinsed off. Avoid the eye area.
Cream cleanser: Apply a couple of pumps and massage directly on to makeup including around the eye area (unless you are using a separate eye makeup remover), then wash off. Using a cellulose sponge or clean facecloth for removal will help ensure a thorough cleanse, especially for problem skin because it is another step to clearing bacteria from the face.
Oil cleanser: After massaging this into the face for 30 seconds, add water to fingertips and continue massaging to emulsify the oil, then rinse off with a sponge or cloth.
Share this:
More Beauty & Wellbeing / The Latest