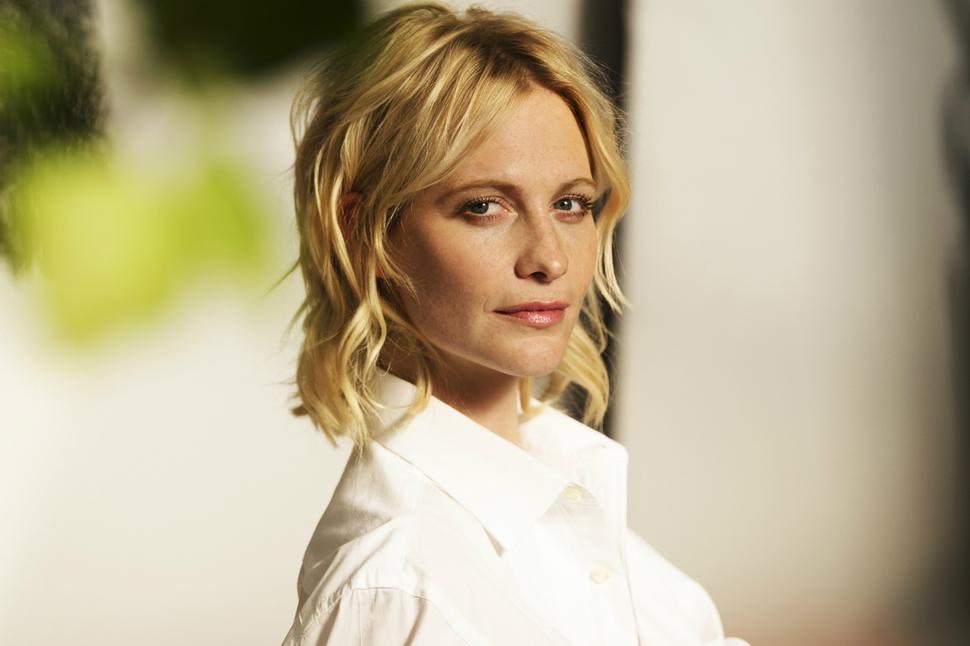 Poppy Delevingne On Her Move Into Acting & New Beauty Collaboration
Style queen and emerging actress Poppy Delevingne tells India Essuah why a good bath is one of her secret indulgences
Friday June 22, 2018
From the outside, Poppy Delevingne's life seems as glitzy as the gold-and-purple sequinned dress she wore to this year's Met Gala, which reportedly took 350 hours to embellish.
The model, actress and Jo Malone London Girl says that despite her glamorous social media presence, her day-to-day life involves "a lot of travel and a lot of feeling exceedingly sleepy".
From a high-society family that's often touted as one of Britain's most well-connected, Poppy is pals with some of Britain's biggest stars.
She counts Alexa Chung and Sienna Miller among her best friends. Like her younger sister Cara, the 32-year-old is a successful model who's currently working on transitioning from modelling into acting.
Her modelling career saw her fronting campaigns for Louis Vuitton, Marc Jacobs, Burberry and Chanel, while her acting abilities have landed her roles in director Guy Ritchie's King Arthur: Legend of the Sword and spy comedy Kingsman: The Golden Circle.
Now working on several yet-to-be-released features, she has most recently appeared in the National Geographic series Genius, which looks at the life of Pablo Picasso.
READ: One-On-One With British 'It Girl' Poppy Delevingne
With such a hectic schedule, Poppy says her saving grace is a diary the size of her head and relaxing rituals that allow her to unwind.
Another project has been collaborating with Jo Malone London, a company she has worked with for several years, on a second fragrance collection — this time on a range of bath-time essentials, including a bubble bath.
The Queen of Pop collection also includes body products, candles and colognes, in luscious scents including Nectarine Blossom and Honey, and Velvet Rose and Oud.
"I'm literally obsessed with bath-time, it's a bit of a problem," says Poppy over the phone from London.
"I'll get home from work, run my bath, light candles, add lashings of bubble bath and soak into it until I turn into a prune.
Sometimes I have a little bit of music on, maybe Fleetwood Mac, but basically, it ends with my husband coming and telling me to get out after three hours."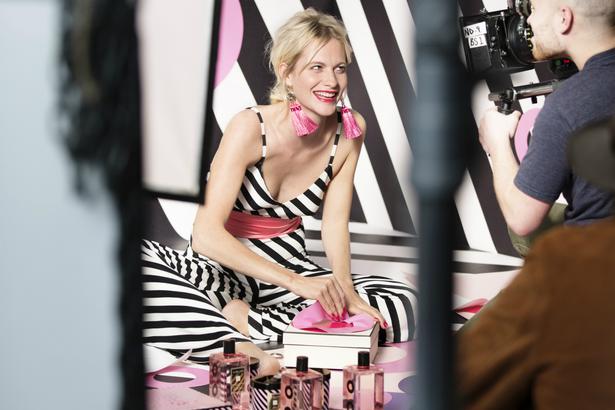 Poppy has told the BBC that models face a "huge stigma" with acting but that it's a passion she no longer wants to leave on the back-burner, so she is working hard to prove herself in the industry.
She tells Viva the opportunity to work on the second season of Emmy-nominated Genius with Antonio Banderas was "a dream come true".
Poppy plays Picasso's famous muse and lover Marie-Therese Walter and says she felt a "huge amount of responsibility" playing a real character. This saw her dedicate many hours to research and accent training.
Around Antonio, who plays Picasso, she says she was like a "sponge" and that he was generous in sharing his acting knowledge.
"It was incredible actually, in fact, most of the time I was there on set I couldn't really believe it was happening," she says.
READ: How to Know if Your Skincare is Actually Working
"I kept thinking it was a big joke and someone was about to jump out of a box and say 'go home'. It was remarkable to bring to life Picasso's story; a fascinating tale about a complex character."
Poppy says it still "very much feels like the first day of school" in terms of her acting career. She is happy taking roles as they come, but her dream would be "to play someone totally out of character.
"Like a Charlize Theron in Monster type vibe, where I was completely unrecognisable and could take myself to a whole other level — that would be cool."
Of her personal style, she says this is also always evolving, describing it as "eclectic" and unrelated to trends.
Poppy varies her scents as much as her wardrobe and depending on where in the world she is. She uses familiar fragrances as travelling companions to keep loneliness and stress at bay.
"I like to use oils, like lavender oils that I put on my wrist and it sort of calms me down and de-stresses me," she says.
"I just went to Japan a few weeks ago and my entire suitcase looked like a rainbow. For summer in London, I'll wear a little vintage tea dress with some trainers and maybe a leather jacket.
For New York, I would dress up a little more sassy, power vibes, maybe some leather trousers and a shirt and some cool killer heels.
When I'm there, I like to wear Tuberose Angelica because it's a little like Red Roses but it has a more mysterious hint to it, a little bit naughty, which is how New York always makes me feel…"
This intuition is how she approached the new Queen of Pop collection for Jo Malone London.
Its packaging combines bright tones and bold circles and stripes, paired with her favourite classic scents, such as Amber and Lavender (which her husband wore when they met) and Red Roses, which Poppy has been wearing since she was 18.
READ: The Latest Beauty Collaborations You Need to Know
Known for her glittering appearances at the biggest social and fashion events, Poppy says her style and lifestyle are more low-key than they seem online or in the tabloids, insisting a typical weekend at home involves cooking a roast and catching up with friends and family.
"It's kind of extraordinary how social media and all of these channels really perceive people's lives in such a different way; it's all just part of the madness really," she says, adding that her style is "going less princess and more Jane Birkin, I hope".
"I've definitely turned it down on the sparkles front — I used to be really addicted to anything that sparkled or glistened."
Judging by her latest red-carpet looks (among them a glimmering neon-pink shift dress), there's no risk the shine will be completely extinguished from her wardrobe — the result being part 1960s-inspired icon, part modern-day style queen.
• The Queen of Pop Collection is available exclusively at Jo Malone London's Britomart flagship store and from Smith & Caughey's Queen St from Monday June 25. Visit Jomalone.co.nz
Share this: