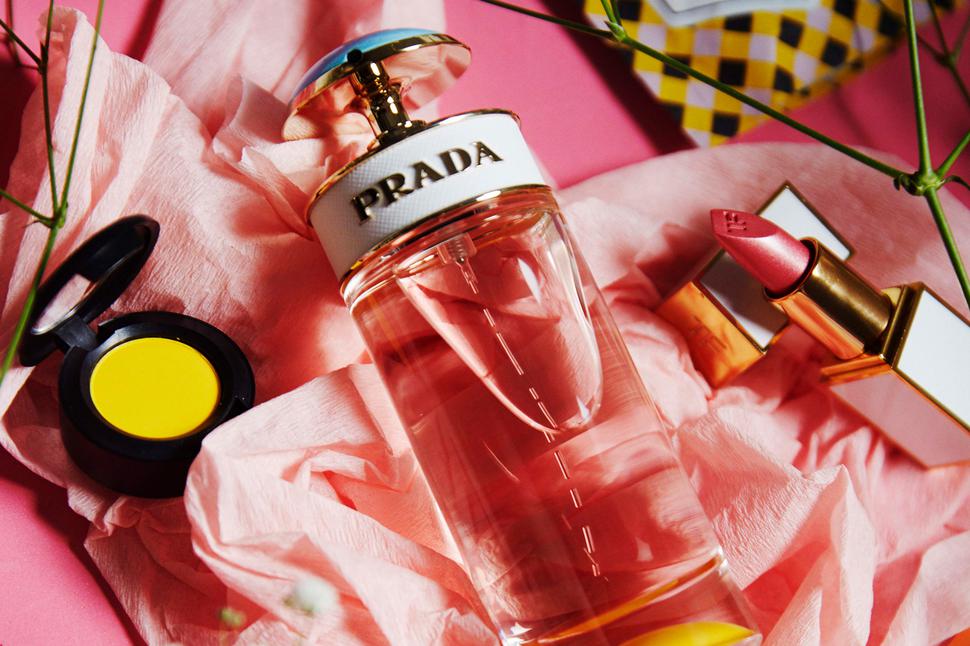 Prada's New Fragrance Bottle Has Us Flashing Back In The Best Possible Way
The playful 80s inspired bottle takes us back to the Memphis design movement
Saturday June 2, 2018
We're obsessing over this Prada Candy Sugar Pop fragrance bottle and how its playful colour and form echo elements of the 1980s Memphis design movement, now enjoying something of a revival. The interplay of amplified pastels and geometric shapes is set to return a fun touch to interiors, fashion — and even beauty products. The Prada bottle has a domed yellow base, is filled with pink perfume and capped in blue.
READ: How To Find Your Signature Perfume
Although the luxury goods company says this palette is inspired by its layered leather Saffiano bag, its key pop-tastic colours speak of another Italian design vision, one that wanted to banish minimalism and turn clean lines into crazy angles or child-like squiggles.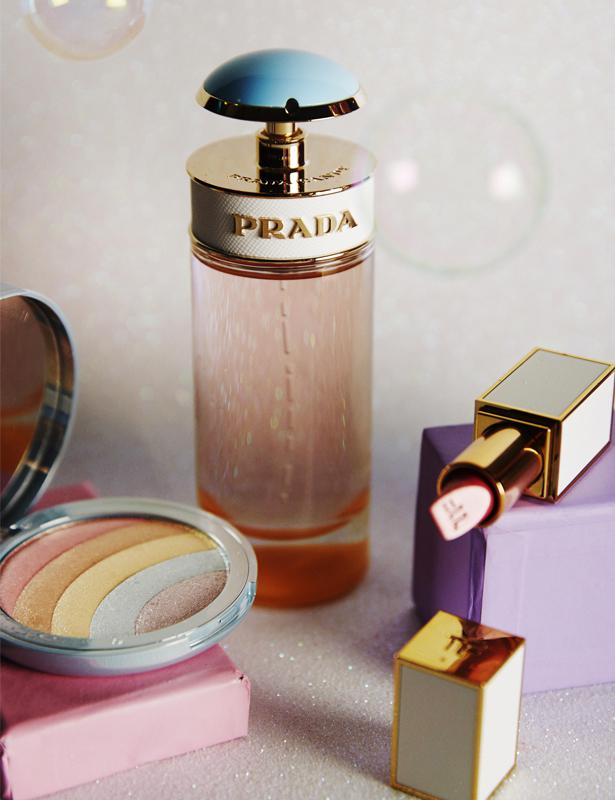 The Memphis influence on furniture, fabric and objects has been bubbling away for several years. The auction of David Bowie's personal collection in 2016 set price records and helped introduce the work of founder Ettore Sottsass to a new generation. Acme then released archival plastic laminate Memphis jewellery, followed last year by Valentino creative director Pierpaolo Piccioli crediting the movement as inspiration for his fall collection.
Then came a major museum show, Ettore Sottsass: Design Radical, held at the Metropolitan Museum's Breuer outpost. Prada's own fall 2018 collection riffed on 1980s glamour with its exaggerated futurism and neon colours.
READ: The Latest Beauty Collaborations You Need To Know About
If monochrome minimalism leaves you cold and you're not into earthy tones and textures, then a shot of bold colour and zany pattern may be just the ticket. It's easier to start with your beauty bag than going the whole Karl Lagerfeld. The Chanel designer was an early adopter of Memphis, with photographs taken in 1983 showing he had turned his Monte Carlo apartment into a cartoonish playroom. Instead, try wearing a graphic print, painting on some unexpected bright shades or bringing design to the fore in your product choices.
READ: Louis Vuitton Has Released Its First Fragrances For Men
• Prada Candy Sugar Pop, $162 for 80ml, from selected department stores and pharmacies; Too Faced limited edition Rainbow Strobe Highlighter, $47, from Mecca Maxima or Meccabeauty.co.nz; and Tom Ford Lip Colour Sheer, $88, Smithandcaughey's.co.nz
Share this: