How To Keep Skin Radiantly Hydrated
Be a pretty slicker with these top picks for facial oils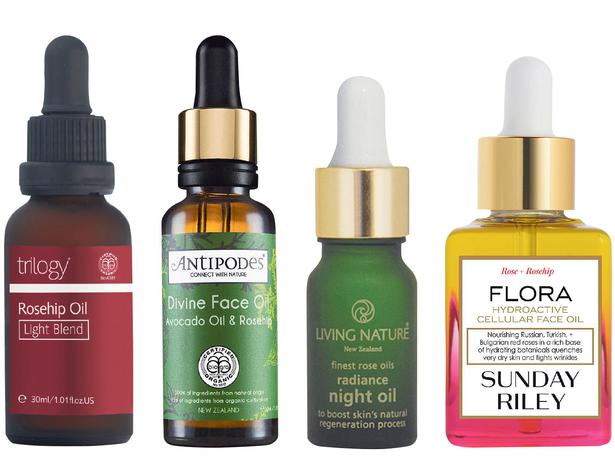 Saturday Jan. 27, 2018
Plant, nut and seed oils have gone from fringe performers to centre-stage in facial care as their rich properties and hydrating qualities are more widely recognised. They've long lurked in many favourite serums but increasingly are standalone stars.
For facial moisturising, finely textured oil that absorbs well is vital, especially for daytime use. The most potent protein-rich delivery comes from blends, with each oil adding its own unique benefits. Look for oils high in anti-ageing antioxidants and omegas and with other properties relevant to your specific skin needs. After that, it is a matter of aesthetic compatibility.
READ: Luscious Body Oils Your Skin Will Love
The heavier oil that may work on your legs or for massage is not what you'll want under makeup. Instead, choose lighter oils, including the likes of jojoba or camellia oil. Rosehip has rightly retained its status as a "hero" oil, with plenty of versatility — here are some rosehip blends worth a try.
1. Trilogy Rosehip Oil Light Blend $43
Suitable for oily and combination skins and those who like a lighter feel. Contains organic rosehip and jojoba oils and absorbs well. Grapeseed adds a skin-balancing effect. Visit Trilogyproducts.com
2. Antipodes Divine Face Oil $39
A good general-purpose choice for skins, ranging from dry to combination, with avocado, rosehip and macadamia nut oils to nourish and reduce signs of damage. Visit Antipodesnature.com
3. Living Nature Radiance Night Oil $69
This one is an overnighter for normal-to-dry and mature skin. Rosehip does its recognised repair work, while there's also soothing calendula, nourishing jojoba and rose oil, in a restful fragrant blend. Visit Livingnature.co.nz
4. Sunday Riley Flora $143
The Russian, Turkish and Bulgarian rose oil extracts (which are in greater quantity than rosehip) are presumably what is responsible for pushing this well-regarded American dry skin calmer to perfume-type price levels. This luscious hydrator smells as pretty as it looks. Visit Meccabeauty.co.nz
Share this: