Tips For Protecting Your Hair This Summer
Protect your hair colour from the sun this summer with our expert's advice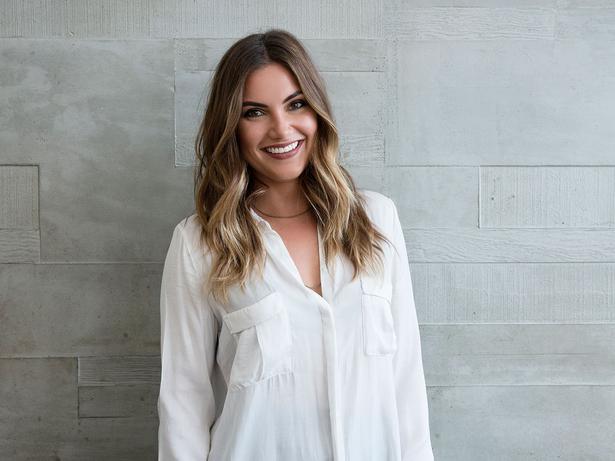 Friday Dec. 16, 2016
Beachy hair may look great, but it often doesn't feel so flash, so getting through the summer with condition and colour intact is always a challenge. It pays to put as much effort into looking after your hair as you do your skin.
Follow the same commonsense guidelines of sheltering from the elements, increasing hydration levels and investing in sun protection. Preventive care will help avoid difficult to deal with damage and make any colour last longer. Sunscreen serums and moisturising masks help with this as do colour-care shampoos. You can cross-match your shampoo with a conditioner chosen to suit your specific hair type if you have other issues you want to address in the wash, such as colour care twinned with curl control.
Specialist colourist Emma Sheen says choosing the best colour for clients should be individualised rather than trend based. After working as global colour director for innovative Australian hair brand O&M, she is back at her original training ground of Stephen Marr, where she leads the salon group's colouring department, out of its Newmarket branch.
READ 5 Sunscreens to Protect Your Skin
Emma says she realised that in travelling to train other hairdressers she missed the one-on-one work with clients. "You can change the complete look of someone, enhance and complement skin tones and brighten someone's colouring!"
Now she gets to do this as well as share her knowledge, which includes being a specialist in hair rebonding treatment Olaplex, which improves condition and colouring scope. "The mental challenge and thought process of colour and the theory of why I apply certain tones gives me a buzz," she says. Another thing she is passionate about is communicating the need to care for colour, so we asked what you need to know.
What is it about summer that is so hard on hair colour and why?
In New Zealand we have [virtually] no ozone layer so the hair is already exposed to hard environmental damage. When we add summer into the mix, with direct sun, this causes extreme colour fading. Swimming in the sea and chlorine pools will open the cuticle and if correct home care isn't being used the hair will become dull and lifeless.
What is the best way to ensure a good colour result?
The only way to have the best colour result is if the condition of the hair is great. It's like working on a canvas, if it is clean your colour work will be more predictable and longer lasting. If there are porosity issues the colour can become less predictable and fade even faster.
How do you improve colour longevity and hair condition in these conditions.
It all starts from within, we need to build the bonds inside the hair, which are like the bones to the body. Olaplex makes the structure of the hair stronger, then there is a better base for the colour molecules to latch on to. Strong bonds will prevent the sun doing any further damage.
How do you manage client's expectations if they turn up with over-processed, damaged hair?
By being honest and listening to what has been happening previously and helping the client understand why something might not have been achieved. Then I put a new plan into place. It is best to under-promise and talk the client through the process with the hope of over-delivering.
Is some hair beyond repair?
Very few times I have seen this, but definitely at times I wouldn't colour due to damaged hair, so it is best to advise a good treatment plan both in salon and at home. "Fix the canvas" first to achieve better results.
How can a client know if their colourist is good or not?
Look for someone who gives honest and achievable advice, with a plan. Theory and knowledge is key with consulting about colour, however, there are many ways to achieve the same result, so being mindful of condition and what suits an individual is part of the service.
What is the number one thing you wish your hair colour clients would do?
Use treatments at home along with heat protectors to avoid environment, sun and hot tool damage.
Share this:
More Beauty & Wellbeing / The Latest