Raw Food Queen Lauren Glucina's New Dessert Venture
Ascension Kitchen's Lauren Glucina is on the cusp of bigger things with her frozen raw desserts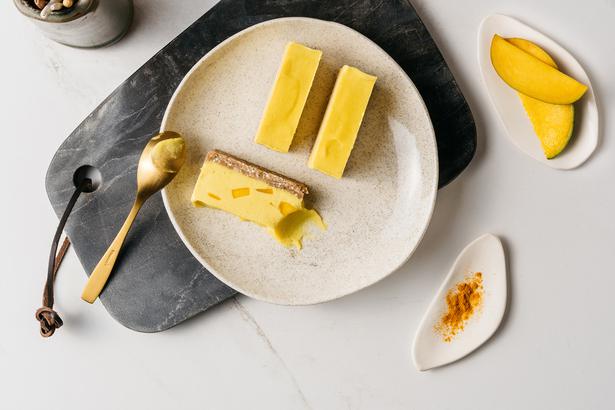 Wednesday April 12, 2017
It's hard to believe that just five years ago, Lauren Glucina was a mess. An art director at an advertising agency in Sydney, the self-described A-type personality would often work into the small hours, then lie in bed, wired and desperate for sleep.
The next day she'd throw herself back into her stressful corporate life, fuelled by coffee, chocolate biscuits and banana bread. At 29, she hit a wall, suffering adrenal fatigue, inflammatory bowel disease, ulcerative colitis, multiple food intolerances, auto-immune problems and debilitating migraines.
"In the back of my mind I knew I wasn't supposed to do this long-term, so when fate stepped in and I was made redundant, it was a blessing," says the 34-year-old, who has since reinvented herself as a leading voice in the wellness industry. These days the popular Ascension Kitchen blogger works as a raw foods chef, medical herbalist, naturopath and nutritionist through the Tonic Room in Kingsland.
READ Where to Visit: True Food and Yoga
It took six months for her gut and autoimmune conditions to heal, but she's now on a mission to encourage us to slow down and take care of ourselves. Her eating habits may sound ascetic to some: no gluten, dairy or meat (and only the occasional splurge on her nana's baking) but the thrust of her message is to increase the amounts of plant-based wholefoods, regardless of the diet you follow.
"It's a real mix of diet and lifestyle," she says. "No matter what you eat, stress trumps it. It's always a balance of the two. Reducing stress and eating highly anti-inflammatory, fibre and antioxidant-rich food."
Despite the now crowded area of "wellness experts" peddling similar sentiments, Lauren's voice is cutting through. Her website is a font of healthy-eating information, plant-based recipes (not all of them raw) and personal insights (she's into meditation, tarot and knows all about long-distance love).
She has more than 24,000 Instagram followers and almost as many on Facebook. Her website offers everything from green smoothie apps to meditation e-books.
Now the wellness entrepreneur has turned her hand to a glaring gap in the market, creating premium frozen raw desserts, available at New World and speciality stores.
Although you may argue that if you're going to have a treat, you may as well go on a butter and sugar fiesta, Lauren's range of "Lively" cake-meets-icecream creations - in Espresso Zest, Dark Mint, Mango Lassi and Banana Cacao flavours - will no doubt strike a chord with those who are health-conscious and have a sweet tooth.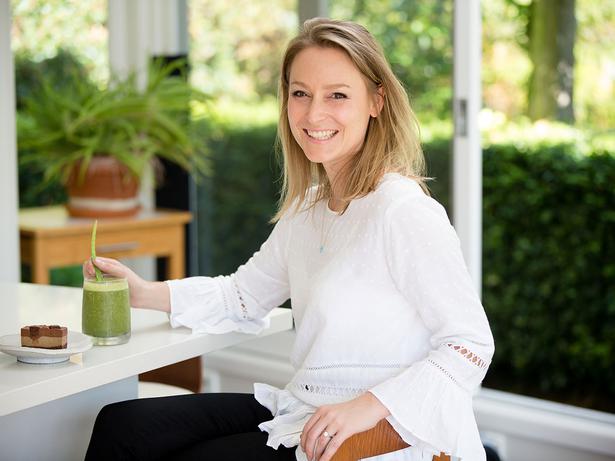 Raw food blogger Lauren Glucina. Picture / Babiche Martens

Made with raw, vegan and organic ingredients and ayurvedic spices, (turmeric for example), they contain no cane sugar (sweetened instead with fruit, brown rice syrup and stevia), nor common allergens wheat, gluten, dairy, eggs, soy or nuts. They're also free from thickeners, emulsifiers, stabilisers or gums.

"When I trained as a raw food chef in Bali I fell in love with the desserts," she explains of the month-long Radiantly Alive course she took in Ubud, when the raw food phenomenon was in its infancy. "I thought, 'I love making them. They don't make you feel bloated and stodgy. I could commercialise this.' And there was nothing out there for people with food sensitivities."

Along with her seven classmates, she'd cook for the school's 1500 yoga students, learning to make everything from fermented dishes and medicinal chocolates to raw Italian, Korean and Greek-style feasts.

READ: Olivia Scott of The Raw Kitchen's New Cookbook

Inspired, she returned to Sydney and hit the kitchen, experimenting with raw foods and preparing meal after meal, documenting them on her blog. Within months, the blog was getting up to 30,000 page views, popularity she puts down to good timing and her ability to focus.

She went on to develop two raw food apps and for a while, ran raw food workshops. Knowing her journey had only just started, she embarked on the Bachelor of Natural Medicine she'd always wanted to do, as well as an Advanced Diploma of Nutritional Medicine.

"I remember feeling about midway through that I'd totally left my comfort zone. I was so far away from employment and security and graduating. But I kept a positive mindset and kept reminding myself why I was doing this."

Next, she plans to launch a raw savoury range, while continuing to encourage others to increase their vitality through plant foods. It needn't take a health crisis to take steps to better health, she says.

"We're so often overwhelmed with diet and lifestyle nutrition advice but the common denominator and my personal crusade is for people to eat more fruits and veges. It's as simple as that."

Be inspired by the good things in life. Sign up now to receive emails from Viva, and twice a week you will be sent the latest news, profiles, videos, fashion shoots, competitions and more.

Share this:
More Beauty & Wellbeing / Features & Profiles