Aleph Goes Full Circle With The Launch Of Its New Recycling Initiative
Re.Aleph is set to challenge the take-make-dispose model by closing the loop on single-use packaging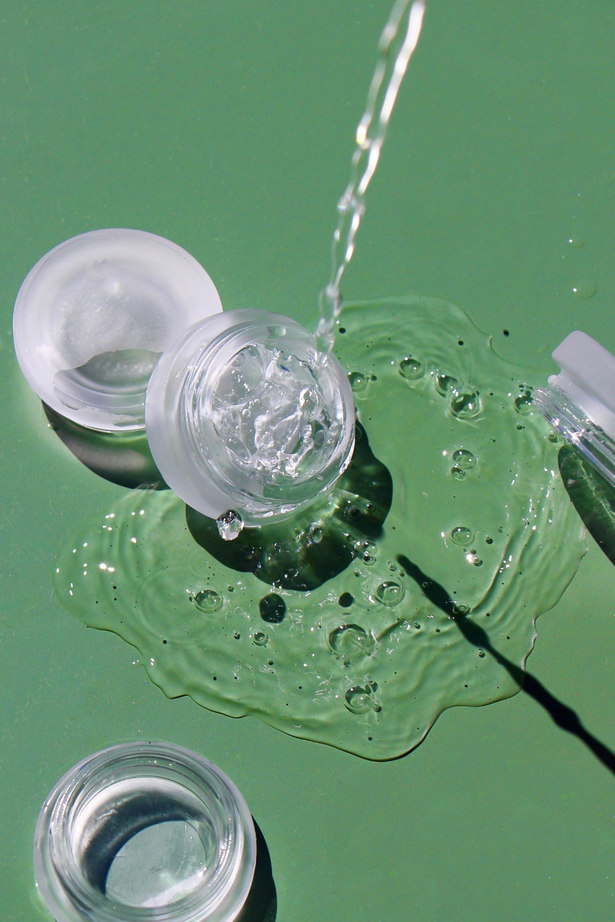 Monday April 19, 2021
You keep reusable shopping bags stashed in your car, order your takeaway coffee in a Keep Cup, return coffee pods for recycling at your local post shop, and top up your household cleaning products at your nearest refillery.  
But some of the worst offenders when it comes to waste live in your bathroom cupboard, with a multitude of pots and tubes not able to be processed as part of your kerbside recycling.  
In the last 12 months alone, the introduction of certain recycling initiatives like the Emma Lewisham Beauty Circle and Schwarzkopf Cares Recycling Programme have been instrumental in changing the dialogue around extending the lifecycle of empty beauty product packaging.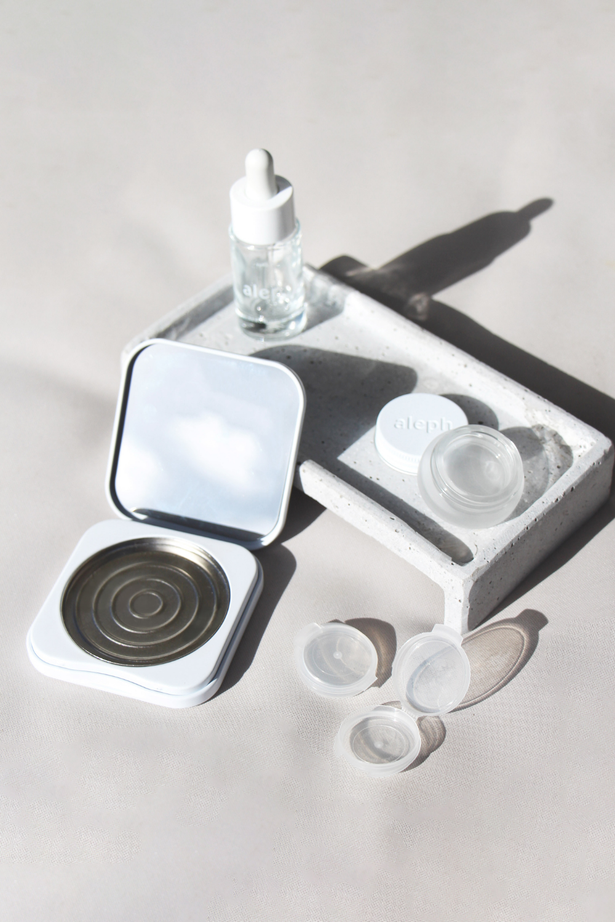 Packaging able to be recycled via Re.Aleph includes the packaging from some of the brand's most popular products — including its Prep/Finish Powder. Photo / Supplied

Now, local clean beauty brand Aleph is reinforcing its commitment to sustainability with the launch of Re.Aleph, a recycling initiative which aims to close the loop by encouraging customers to send back their empty Aleph packaging to be refilled.  

This circular business model extends the lifecycle of a single glass jar, and eliminates the need for any new materials to enter the packaging stream.  

To achieve this, Re.Aleph has partnered with the Glass Packaging Forum, an agency which facilitates the recovery and recycling of glass materials to keep it out of landfill.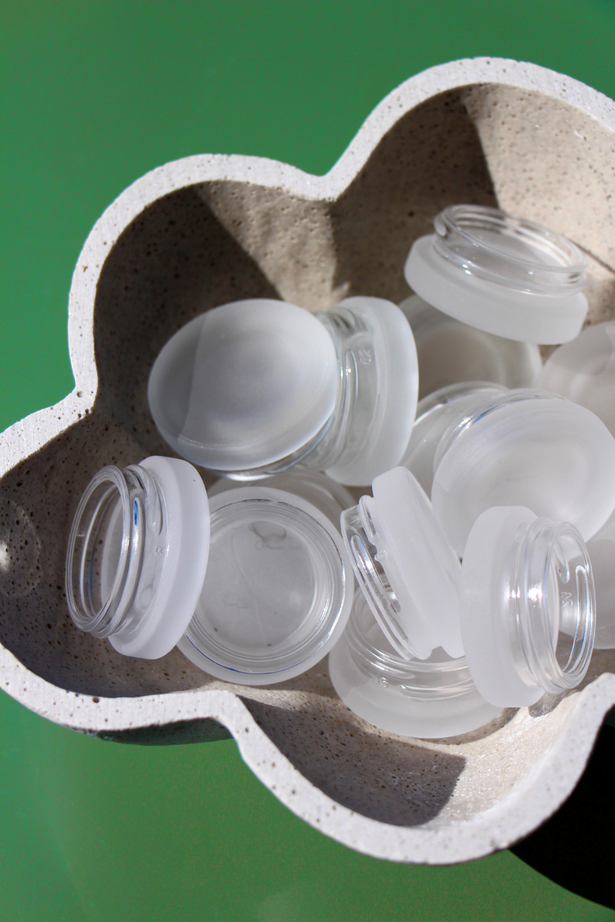 Even cracked or scuffed bottles or glass jars are accepted for recycling via the Re.Aleph initiative. Photo / Supplied

Circularity has always been Aleph founder Emma Peters' mission from the outset, designing a range of multi-purpose products to streamline beauty routines without limiting the realms of what's possible with makeup.  

"Since the inception of Aleph, a circular system is something we have been avidly working towards; to be able to definitively and confidently say we can see the full lifecycle of our products from the beginning to the end," Emma says.  

"We have launched Re.Aleph at this time because we have, at last, found solutions for the end of the lifecycle."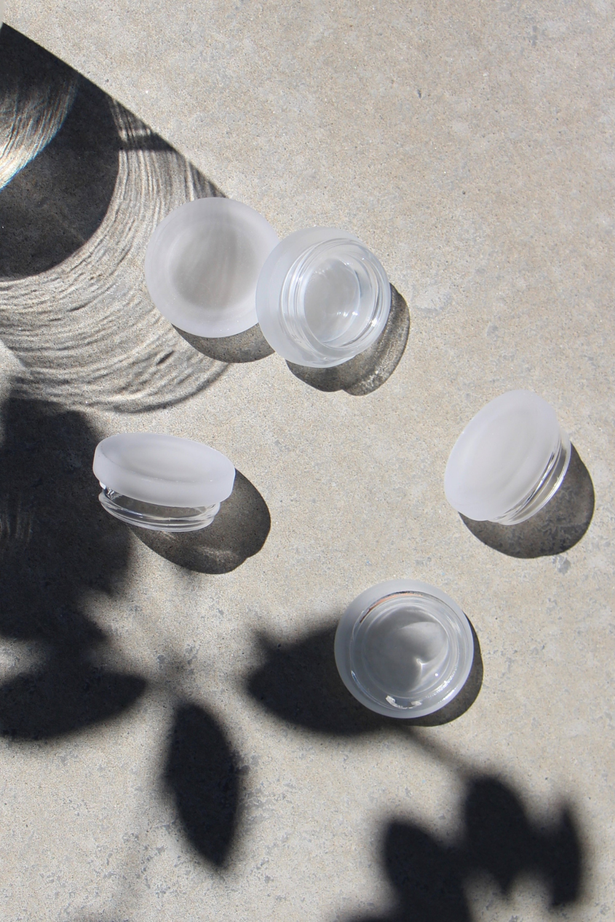 Every product's packaging was thoughtfully designed to minimise wastage. Photo / Supplied

Her brand ethos also remains ahead of the curve when it comes to the waterless beauty movement, with each densely-packed pot formulated with no water or filler ingredients — meaning each product is highly concentrated.

"Aleph was created with the intent to offer concentrated, multi-functional products. We want the wearer to look and feel amazing, while reducing the amount of makeup needed, and in turn reducing the overall wastage," Emma says. "Every decision we make as a company goes through our filters of being people, planet, and animal friendly." 
Who knows, the next Aleph product you purchase could be housed in packaging you've owned once before. Photo / Supplied

Every bottle, glass jar and lid, powder compact and sample shell has been thoughtfully designed to ensure they're able to be easily cleaned then reused or recycled, or composted.  

Emma is calling for beauty lovers to become part of the sustainable change by collecting five Aleph jars or bottles and giving them a thorough rinse before dropping them back to the nearest Aleph stockist for recycling. 

After an industrial sanitiser has worked its magic, all recycled packaging is returned to Aleph's manufacturer for refilling with a new product, meaning the next product you purchase could be housed in a glass jar, bottle or compact that was yours once before.  

Share this: