Where to Go: Resolution Retreats
Helen Van Berkel discovers a retreat in Tauranga is the perfect way to develop a healthier approach to life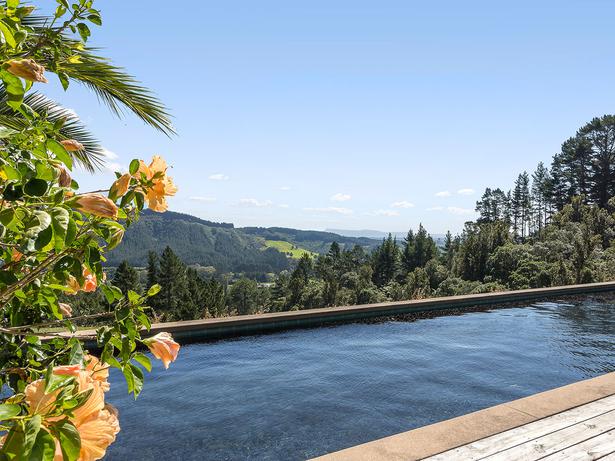 Wednesday Feb. 1, 2017
It was a sign: an invitation to start the year at Resolution Retreats in Tauranga. After all these years of failed goal setting — especially when it came to exercise and my expanding waistline — could 2017 be the year of change? Could this be the kickstart I so desperately need?
The 14 other women had been together for nearly three weeks when I arrived for my three-day introduction. They had built a rapport that I could hear in the raucousness of their pool fitness session while I enjoyed my complimentary facial on arrival.
I had feared a batch of buffed, blonde bunnies in perky Lululemon activewear but instead met mothers, businesswomen, 21-year-olds: normal people. Most were seeking a lifestyle change towards less stress, healthier eating and a better all-round them. Sometimes, that's the same thing.
They'd spent the past two weeks swapping second helpings for yoga and sugary cereals for soaked oats and chia seeds; and stodgy bought lunches for vegetable rice-paper rolls.
I met them at lunch on that first day (spinach, quinoa salad with a pesto sauce. It was divine, thank you.) The schedule is loose; some went into town to shop or to climb Mt Maunganui in the afternoon; some retired to their rooms — as I did, for a hot bath steeped in epsom salts and jasmine bath salt crystals. Others opted to go to a local trampoline park, some walked to the nearby Kaiate Falls — my choice on day two. If this was weight loss, I sincerely hoped it would take more than a week.
Before dinner we gathered for a brief talk about food groups and listened to our tummies gurgle in anticipation as a garlic-scented dinner of beans and finely cut beef was prepared. Programme co-ordinator Joelene Ranby says the retreat aims to bring about changes incrementally; to teach people how to make the changes they need to make themselves. To this end, the agenda features nutrition and meal-planning workshops, goal-setting sessions, talks on the role of hormones, and cooking sessions.
Chef James Broad lives nearby on a property where chickens cluck under laden avocado trees and a knee-high savoy cabbage marks the entrance to a garden where bees buzz among the flowering herbs and tomato vines climb above spreading zucchini.
Broad picked the green bean and butter beans for our lunch, adding home-grown parsley, kumara and melt-in-the-mouth home-smoked chicken — bought chicken, he added; his "pets" contributed only eggs and worked over the compost. Outrageously tasty starters of a brown rice fritter book-ended the meal with the equally outrageously tasty coconut date treats, proving that healthy food can taste better than anything that comes in a sealed bag from the supermarket.
Day three brought a headache so severe I could barely stand. The others nodded sympathetically as I sat down to breakfast: hey, no way was I going to miss out on my salmon and avocado on toast with cream cheese. I was in caffeine withdrawal. My morning habit came back to bite me with horribly big teeth that day. I was shocked at how such a small part of my daily routine brought such a punishment when I ditched it.
The others said they'd all been through the same thing, sharing their own journeys on the retreat with me.
"I've learned how important it is to love myself," said one. "I can't do the best by others if I don't do the best by myself first." Another explained how she had always been fit and healthy until one day she had to buy clothes in a size 20. "I cried." Now, having learned of the effect of hormones, she felt empowered to take control. All expressed concern at "keeping it up" when they got home.
But they aren't sent home alone: each gets a recipe book from their retreat and a private session with a personal trainer. A "squad" Facebook page lets them stay in touch and encourage each other. And judging by the warmth and camaraderie I felt among this bunch of glorious women, I reckon they and hopefully me, will all do just fine.
• To find out more, visit Resolutionretreats.co.nz
Share this:
More Beauty & Wellbeing / Wellbeing