How to Revitalise Your Beauty Routine
Try these fresh ideas to renew and restore your appearance and sense of wellbeing, says Janetta Mackay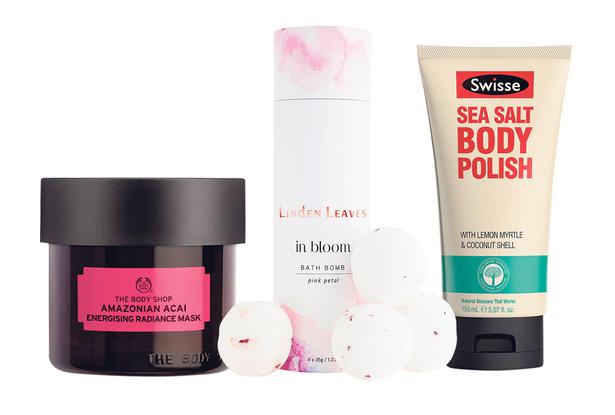 Thursday Sept. 15, 2016
MAKE FOR A MASK
If your skin is looking sorry, pop on a mask — not to disguise it, but to revive it. Masks are one of the quickest ways to infuse skin with moisture, but are also helpful for clarifying and brightening the complexion due to the high concentration of ingredients they can impart. Plus they encourage the wearer to lie back for a micro-break, or try multi-tasking overnight with a leave-on sleep mask.
One of the biggest selections of masks around can be found at The Body Shop, which has looked to align interest in superfoods, with its ingredients in a collection of five new choices, all vegetarian, with three suitable for vegans. From a charcoal purifying mask, to rose oil to plump, honey to nourish, ginseng and rice to polish and acai to energise, they are inspired by traditional beauty remedies and each contains Community Trade sourced ingredients. Refresh and rinse, at $39.95 each.
SOAK IT UP
A request from a leading department store looking for a local alternative to imports, has seen Linden Leaves return to making bath bombs. Why leave the fun to the kids, lie back and enjoy some fizz in the company's new Green Verbena and Pink Petal fragrances. These feature across its Christmas range, which for the first time includes candles. The bombs come four to a tube, costing $14.99, and are handmade in Christchurch.
THERE'S THE RUB
If you want your skin to be summer ready, start an exfoliating and moisturising regime to tone those limbs. Look for ocean-friendly alternatives to microbeads, such as the Swisse Sea Salt Body Polish, which uses sugar, salt and coconut shell in a plant oil base. Another plus is the peppy lemon myrtle fragrance in this product which costs $21.99 and twins with a Multivitamin Repair Body Oil, $19.99 from Life and Unichem and selected other pharmacies and health stores.
STEAM CLEAN
Nellie Tier has launched a new natural skincare range for teens, but bags us the clever steam treatment (not pictured). Open up your pores and let your skin breathe-in the infusion of liquorice and calendula. A box of eight teabag-style herbal treatments costs $40. For stockists and to see the full range visit tierforteens.co.nz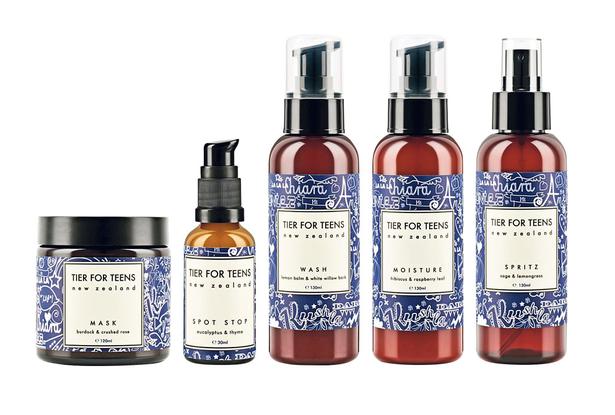 Tier For Teens Mask. Picture / Supplied.
TAKE TIME OUT
New Zealand has been named as Oceania's best overall spa destination at the World Spa Awards. Forget packing to be pampered in Tahiti, Australia, Fiji or the Cook Islands, indulge in some spa tourism here instead. One of the drivers of our spa growth, East Day Spa and Spring social spa founder Ina Bajaj, says two key trends are developing internationally. One is seeing spa become more part of day-to-day routines.
"I was in Bangkok last week and observed that in the new high-end super malls it's very difficult to purchase nail polish remover," she told Viva after her Spring spa in Seminyak village, Bali, was named best day spa in Asia. "This is because no one does their nails at home anymore. Just as we routinely visit a hairdresser, we now book nails, waxing and to some extent massage."
The other more high-end trend was away from pampering to a focus on well-being. "We are health obsessed these days and wellness not only encompasses ones physical but also mental wellbeing," Ina said. Spas were adapting with more holistic treatments and some adding healthy cuisine. She could add a third spa trend, the move to a more contemporary tech-savvy casual style of spa, such as her award-winning Spring brand, which began in Queenstown in 2012 and has now extended on a larger scale to Bali. Ina is keen to site in other Asian locations and possibly Dubai.
Closer to home, the country category winners from the world awards announced in Italy this month were: Aro Ha at Queenstown, named as New Zealand's best wellness retreat; The Resort at Millbrook, best resort spa; and East Day Spa at SkyCity Grand, Auckland, best hotel spa both here and for Oceania.
Share this:
More Beauty & Wellbeing / Wellbeing