Rock the Look
Tune in for inspiration to bring some attitude to your appearance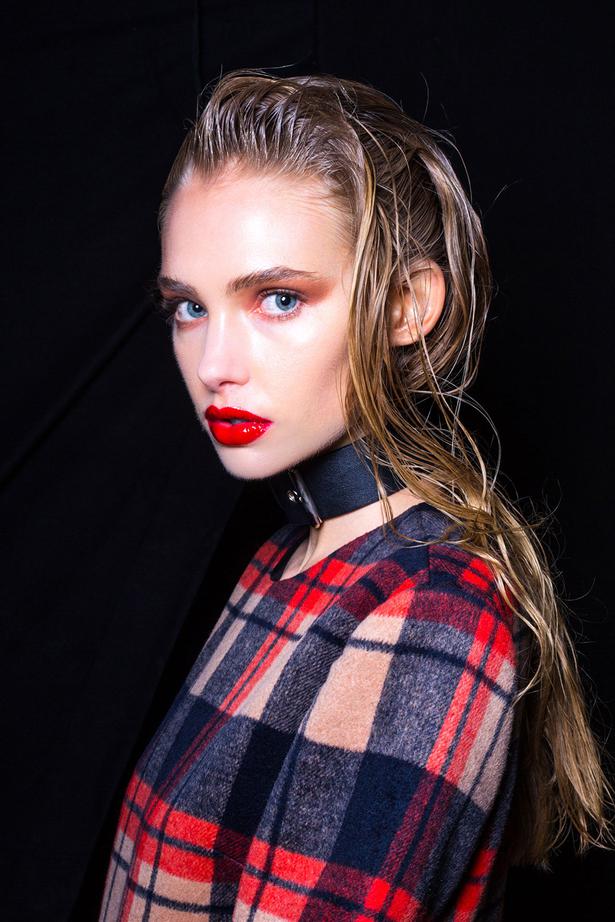 Friday Nov. 20, 2015
Musicians have long led the way in rocking provocative looks that quickly filter through to fans. From Elvis to Rihanna, from quiffs to pointy nails, there's decades of detail to draw on. From folk to funk and psychedelic to punk, diverse music styles and the stars who fronted them offer enduring fashion and beuaty inspiration.
The cliche rock uniform may be a leather jacket, grungy hair and smudgy eye makeup, but if you're more of a boho babe or a techo type, there's still references aplenty to draw on. Referencing is fine, retro is retread.
The stars of today know the marketability of their appearance comes from having an identifiable look to which they can ring the changes. That's why so many of them end up on magazine covers, in beauty campaigns or selling their own fashion ranges. An outsider attitude with an insider's savvy — sounds like a formula for success to us. To bring some rock 'n' roll edge to your style amp up your usual approach and play up your individuality with unexpected touches.
We asked two members of the hair and makeup teams for the Vodafone New Zealand Music Awards for their rundown on rock-inspired looks. Gemma Skye Woods, a Redken artistic team member and stylist from Surreal Hair in Christchurch and Mary Estelle, a makeup artist on the Maybelline team, worked backstage at Vector Arena.
For the face, Estelle loves the dark rock chic eye, "bad as" brows and a matte deep red lip. For men's hair, Woods rates the pompadour, slick side parts and Jim Morrison-style curls. For women wanting to rock, she says try beach grunge styling, texturised pony tails or messy braids.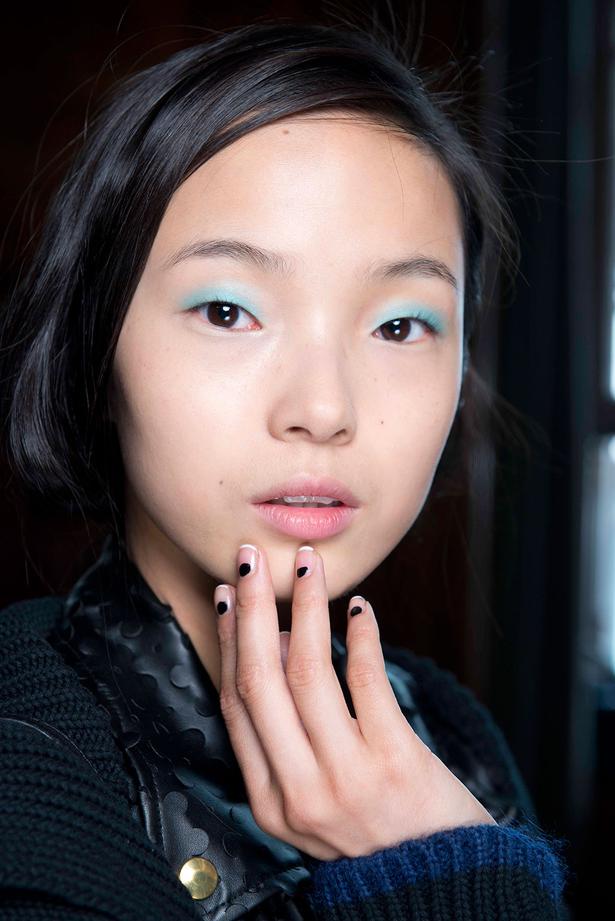 Picture / Essie
HIT LIST
What's the vibe of a great rock 'n' roll hair do?
Music Awards stylist Gemma Skye Woods: Some serious 'don't care' attitude, effortless, gritty confidence.
What's a great rock 'n' roll beauty look for now?
Music Awards makeup artist Mary Estelle: Double denim, braids at the side of the hair and teased in the middle, blackout eyes and a good matte lip. Oh, we can't forget killer brows and contour.
Who is your ultimate rock beauty star and why?
Estelle: Gwen Stefani — she has attitude and everything she does or wears, she owns.
Your ultimate rock hair heroine?
Woods: Kelly Osbourne. I love her lilac-toned hair. It's so soft and on-trend right now. She is also brave to rock a lot of different styles such as shaved sides. I love her hair confidence and I think it's something we could all embrace. Go Kelly!
The rock beauty look from hell?
Estelle: When nothing is blended well, or there is too much foundation or eye-shadow in the wrong places. Be sure it's dramatic, but not overdone.
Hair look from hell?
Woods: Glam rock. Unisex hair, permed mullets and loads of hairspray.
What's a rock-inspired hair update that can be worn off stage?
Woods: A half-up half-down top knot with loads of powder grip to add texture.
What hair products would you throw into the guitar case to have handy at a gig?
Woods: Dry shampoo. (I don't go anywhere without Redken Pillow Proof Two Day Extender). It's especially handy if you get a bit sweaty from dancing — you can spray it in to look fresh again. Hair ties and bobby pins are always great if you need to change up your [stage-worthy] look in two minutes to something like a quick messy top knot and with strong hold hairspray.
Suggest a beauty update for everyday?
Estelle: We are lucky contouring is so big at the moment. I would say get your contour on, paired with a matte dark lip (Try Maybelline New York Master Sculpt contouring palette).
What beauty products would you take to a show?
Estelle: Powder to get rid of shine in the T-zone area, concealer for any sneaky blemishes and of course your lippy for touch ups. (Try Maybelline New York Matte Maker Powder and Fit Me concealer).
Share this:
More Beauty & Wellbeing / Features & Profiles