Royal New Zealand Ballet star Madeleine Graham's Beauty Routine
The dancer with the Royal New Zealand Ballet also keeps on her toes appearance-wise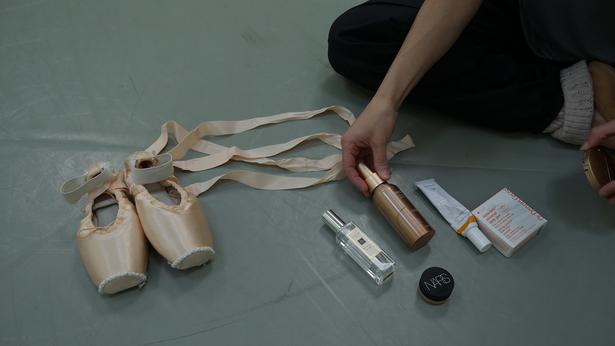 Monday Aug. 21, 2017
Madeleine Graham will soon be twirling into hearts as Juliet, but the rising young dancer insists she is no "girly girl." While ballet often proffers its audience an idealised image of ethereal feminine beauty, off-stage Madeleine likes to keep it real. "Most days I head to the theatre in jeans and my leather jacket," she says, "but I do enjoy getting dressed up for functions and celebrations.
"I like to be comfortable in what I'm wearing. When you're comfortable there's less stress involved. I'd say my style is pretty mixed and, like most people, it's usually dependent on my mood."
Her everyday beauty approach isn't that different: thought through, yet simple and practical. The Australian transplant reckons that suits the relaxed New Zealand way of life she enjoys, between all those practices, rehearsals and performances. Madeleine, who began dancing at age 7, moved here in 2012 after finishing training at the Victorian College of the Arts and the Australian Ballet School. She has been steadily taking on more solo roles, with Juliet the pinnacle of her promising career so far.
The Wellington-based dancer's lead role comes in a world premiere season of Romeo and Juliet, which opens in Auckland on August 30, mid-way through a nationwide tour.
Italian choreographer Francesco Ventriglia has created a new production of Shakespeare's tragic love story, especially for the Royal New Zealand Ballet. Stunning sets and costumes by Academy Award-winning designer James Acheson (The Last Emperor, Dangerous Liaisons) and Prokofiev's famous score will help transport the audience to Renaissance Verona. So too this young Juliet.
Early memories of makeup
I only wore makeup for concerts and competitions growing up. There are some interesting photos from early dancing days that make for a good laugh — someone got a bit heavy-handed on the blush. I used to get my makeup done for me when I started and gradually learned how to do it myself for dancing competitions. Fake eyelashes were definitely the hardest part to perfect.
Off-stage approach
I don't like to wear heavy makeup day-to-day, because wearing stage makeup during performance season can take its toll. I would usually just wear some mascara and a lightweight mineral powder. I try to go for products with less harmful ingredients whenever possible, though it can be hard finding stage makeup without nasty things inside.
Professional tricks
Learning about my face and what illusions you can create with makeup, being able to play with shading and highlights. It's incredible how makeup can completely transform you into another person.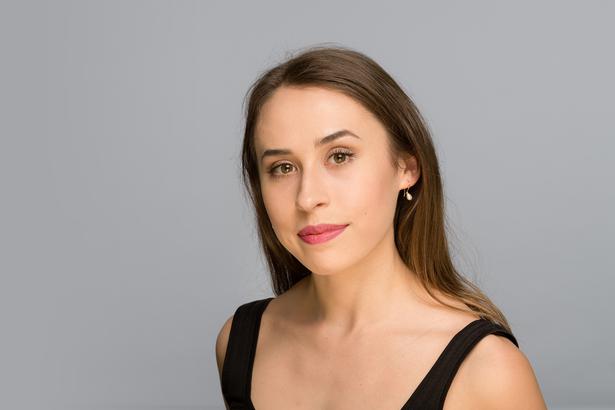 Ballet dancer Madeleine Graham says wearing heavy stage makeup can take its toll. Picture / Supplied

Biggest transformation
I played Berthe, Giselle's mother last year in Giselle. I was only 23 so this was quite a fun transformation as I'd never played an older character before. I got to draw on wrinkles and style my hair with a wig in a way which transformed me into a believable mother.

Episode 31 by Ekman this year was quite fun also — we had to do a 1920s hairstyle with pin curls and our makeup was quite a gaunt face finished with a moustache.

There haven't been any bad experiences yet. I enjoy experimenting with hair and makeup and love how it allows me to really transform myself into becoming any particular character. It gives you that final touch to your performance.

Beauty ethos
Do what makes you feel your best. A natural approach is one I prefer, I tend to look for products that aren't too harmful on the skin.

Daily routine
I use Dr. Hauschka skincare (cleanser, toner and moisturiser). For my day-to-day makeup I use a little bit of Nars cream concealer under my eyes and on any trouble spots, and finish with Jane Iredale pure-pressed mineral powder, a quick coat of mascara to open my eyes and a touch of blush on my cheeks. Throughout the day I use the Jane Iredale balance hydration spray to keep my face feeling refreshed and to avoid any dryness. I always finish with a spray of Jo Malone Red Roses to keep me smelling good.

Tour routine
I try to take all my essentials with me so I don't need to add any stress while out on the road. I try to keep to as much of a normal routine as possible.

Removing stage makeup
I rub Clinique face balm all over and then wipe it away with a cloth. Or makeup wipes. Finish always with cleanser and moisturiser.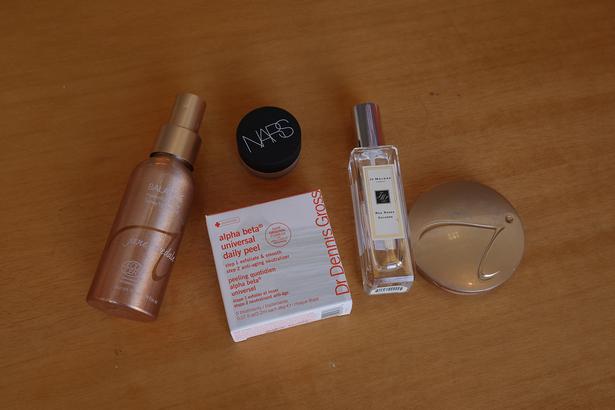 Top 5 beauty products
1. Nars cream concealer: creamy consistency, a little goes a long way, doesn't dry skin.
2. Jane Iredale purepressed mineral powder foundation: lightweight, SPF, no harmful ingredients.
3. Jane Iredale balance hydration spray: sets the mineral powder and keeps my face feeling fresh with just a spray throughout the day, prevents dryness.
4. Dr Dennis Gross Alpha Beta universal daily peel: exfoliates skin and leaves it smooth and refreshed.
5. Dr. Hauschka night serum: natural ingredients, lightweight, keeps skin hydrated.
Day-to-night look
Lipstick can quickly transform a look. I like either a natural coloured lip or something more deep and bold from YSL. I use Rimmel liquid liner for a thin wing and a nice cat's eye, and an Estee Lauder blush.
Hair care
Using hairspray and constantly having to drag my hair back into a bun takes its toll, so when I don't have ballet I like to keep it out and free from products. I rarely use a straightener or curling iron. I've just started using the Arbonne shampoo and conditioner and I use argan oil on the ends to prevent dryness.
Beauty look you love
I like a natural and minimal look. A soft pink cheek, a light layer of mascara and natural lip. Makeup used everyday should just define your natural features. Embrace what you have, there's no need to hide away beneath layers of makeup.
Share this:
More Beauty & Wellbeing / Features & Profiles