4 Runway Hairstyles to Attempt This Weekend
As the fashion season draws to an end in Paris, we look back on four show-stopping hair looks to try for yourself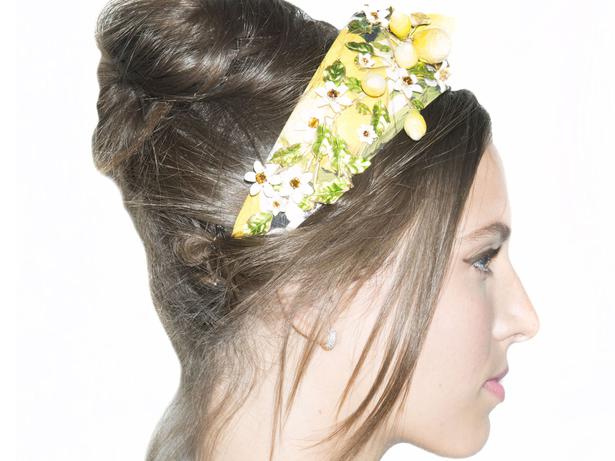 Friday Oct. 9, 2015
1. Hair accessories at Dolce and Gabbana
This romantic and playful look was created by Redken Global Creative Director Guido - perfect for a weekend celebration. "It's very easy. Almost like you were an American on holiday in Italy and you just threw your hair up for the evening," he explains.
To construct the look he used Redken's Signature Look Wind Blown 05 product to get the texture, and then gathered the hair up into a high ponytail, twisting it into a messy bun. "It's very soft around the hairline with the little baby hairs pulled out, I added a bit of height at the crown to soften the silhouette." To finish, place a mix of different scarves, crowns and headbands.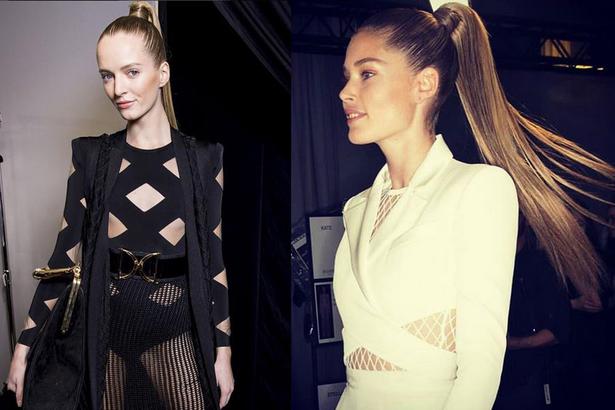 2. Pigtails at Chanel
This hairstyle was invented to resolve in-flight hair troubles at the Chanel airport-themed runway show, with two low ponytails pulled into a centre part and fastened at the base of the head with an extra-long silver barrette. The look was dreamt up by Karl Lagerfeld working with Sam McKnight. This look would be great for something a little more playful as opposed to a sexy weekend hairdo.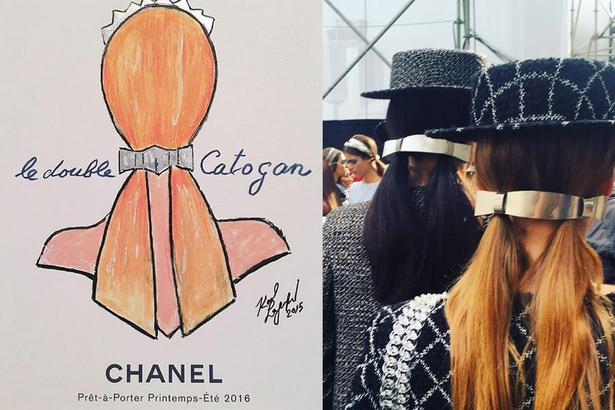 3. The Power Pony at Balmain
High, slick and sexy swingy ponytails were requested by creative director Olivier Rousteing for his Balmain model army. Hairstylist Sam McKnight created the look using lots of mousse brushed into the roots, hair extensions and then pulled out a piece of hair which he wrapped around to cover the hair tie. This would be an easy enough up-do to try - the ideal attention grabber on the dance floor - but perhaps skip the hair extension step. Watch the hair move on the catwalk here.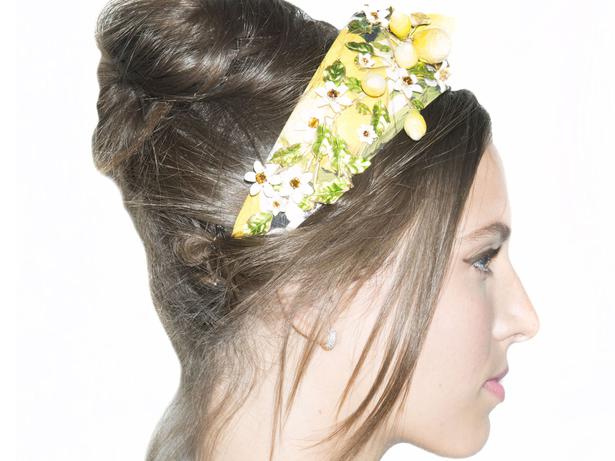 4. Braids at Louis Vuitton
The tiny plaits at Louis Vuitton were created by hair stylist Paul Hanlon and complemented the sci- fi, punk, bohemian feel of the collection. A handful of the models had tight braids dispersed throughout their hair. This is a great style for those who will only ever wear their hair out - yet are still looking for a simple and easy way to add interest. Get plaiting in 1, 2, 3...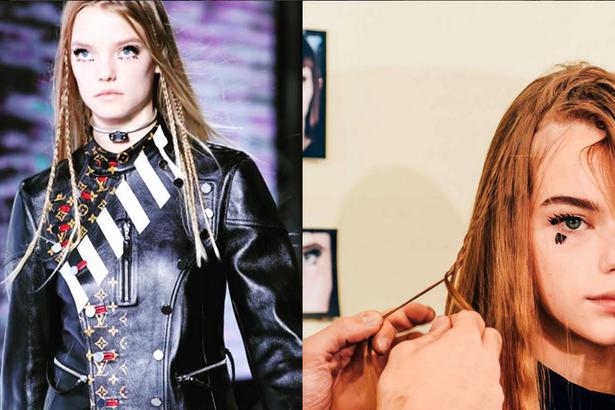 Pictures / Instagram @paulhanlonhair and @Louisvuitton
Share this:
More Beauty & Wellbeing / Trends