The Work of Hairdressing Legend Sam McKnight
Fashion industry legend and hairstylist Sam McKnight is celebrating the launch of a book on his 40-year career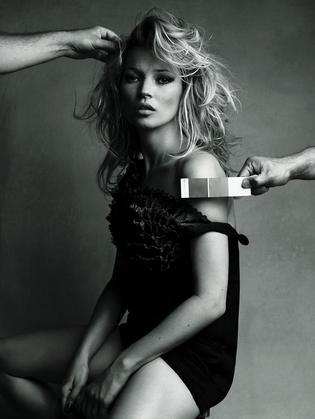 If you have hair on your head (and arguably even if you don't), it's more likely than not that session hairstylist Sam McKnight will have influenced it in some way over the past four decades. One of the first hairdressers to work purely for fashion shoots and shows rather than in the salon, 61-year-old McKnight has collaborated with the world's top fashion designers, photographers, magazines, models and celebrities - many of whom have come of age working alongside him or sitting in his chair.
He's someone longtime collaborator Karl Lagerfeld describes as "the best in the world", Kate Moss calls "family", Carine Roitfeld says "inspires everyone to give their best", Gigi Hadid refers to as a "genius". And it's little wonder why. To take what is essentially a protein mixed with dead cells and artfully manipulate it into an unceasing variety of surprising, moving and confronting forms, is the work of a mind that looks beyond the norms.
It was McKnight who first cut Diana, Princess of Wales' hair short (and became her personal stylist for seven years), who gave Bjork's hair a life of its own in her Pagan Poetry video, who transformed Tilda Swinton into David Bowie for an Italian Vogue shoot, and who put technicolour fur fauxhawks down the Autumn/Winter 13 Fendi runway. Yet he is also known for his signature done/undone hair, an imperceptible tweak on the natural look that adds an ignition of sex and sensuality to an otherwise everyday style.
Interviewing McKnight backstage at fashion shows is like entering a calm, contented zone in a maelstrom of chaos, and when he speaks to Viva the night before an exhibition of his life's work (thus far) opens at London's Somerset House, he's equally unruffled. This is despite having trawled through an archive of over 40,000 editorial and advertising tearsheets, backstage shots, personal snaps, mementos and videos for the exhibition and his recently-launched book, Hair by Sam McKnight. "It's been a bit of a nostalgia fest," he laughs. "I'll be glad to get back to normal work on Thursday."
For McKnight, over the years this "normal work" could have meant anything from styling the hair of 100 models for the Chanel ready-to-wear show, working with photographic legends like Irving Penn, Richard Avedon, Patrick Demarchelier or Mario Testino, placing a slab of raw meat on top of Lady Gaga's head for the MTV Music Awards, or accompanying Princess Diana on a trip to meet Mother Teresa.
READ: Phyllis Posnick's Showstopping Images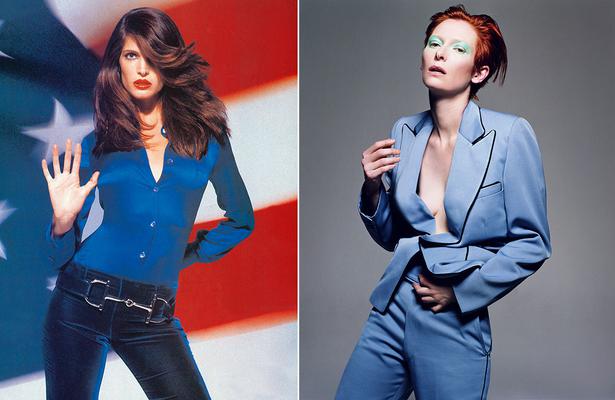 Yet it's the mid-1980s to 1990s that have stuck with McKnight the most. "I think my formative years with the supermodels were an amazingly special time, leading into meeting Princess Diana through Patrick [Demarchelier] and Vogue. That 80s, 90s period was so magical and it's never coming back I realise now.
"It's not going to ever be like that again, and I feel so lucky that I was there and part of that, because it was a really special time that we will never ever see again."
In a chapter in his book titled Supers, McKnight recalls working with the likes of Linda Evangelista, Cindy Crawford, Naomi Campbell ("a lovely 16-year-old schoolgirl from Streatham"), and an emerging Kate Moss ("even then, the camera loved her"). "Occasionally I'd get a sense of how it was all playing in the outside world, and it would always come as a shock to see just how famous the girls, who I had all met as teenagers, were becoming," he writes.
The tome, with contributions by the likes of Lagerfeld, Nick Knight, and Roitfeld, traverses McKnight's journey from 80s Vogue sophistication, through the explosion of Punk subversions, the birth of street culture, the supermodel era, grunge and Britpop experimentation, the modern commercialisation of the fashion industry, and today's instant access-all-areas always-changing landscape. "He likes things when they're different, new, which is good, to move you forward. You know that he likes things that haven't been seen before," Knight writes in the book.
Comparing the business in the 90s to today, McKnight says the scale and pace are the biggest changes he's seen. "The speed with which every image and creation is churned out and discarded. It's disposable now I feel, it's a different animal, there's different expectations of us on a shoot. We used to do a 10 page story that came out three months later, it's not like that any more. [Now] there's video content, behind the scenes content, there's b-roll, Instagram shots - all in the same shoot. So there's three or four film crews, there are many more production people, usually more than one model on a shoot, so there's two or three hairdressers, same with makeup, so the whole thing has gotten bigger."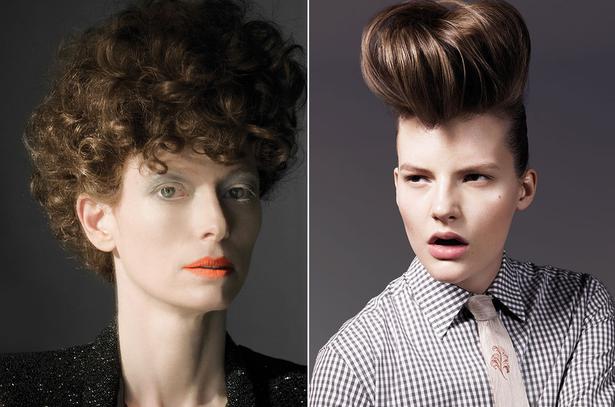 When asked about his career highlight, McKnight enthuses about his nine-year working relationship with Lagerfeld, at both Chanel and Fendi. "Do you know what, I'm very lucky that I get to work with wonderful, inspirational people. We don't do the same hair twice at Chanel, we find something new every season. Carine Roitfeld is choosing the campaign, and the team and Karl don't ever want the hair the same twice, they really push you into being adventurous and creative. When you get to work with people like that who want you to push your boundaries, that's a very fortunate position to be in as a hairdresser.
"Karl is a genius, and he's smart, and he's funny, and he's inspiring, and he's encouraging, and he's - we laugh a lot, we have a lot of fun."
Originally from Scotland, McKnight "fell" into hairdressing after an unsatisfactory stint teacher training. Friends had a restaurant, club and hair salon, and after working in all three, it was the salon that clicked for him. Following his passion to London, he worked at prominent hairdressers Molton Brown, which was connected to influential fashion store, Browns. It was here he began working on editorial commissions for the likes of Honey and Vogue magazines, first in London and then New York, for the new wave of groundbreaking editors there like Liz Tilbeiris, Anna Wintour and Grace Coddington. But it is, perhaps, his roots in Britain's clubland, mixed with his founding in high fashion, that has spurred McKnight to create such distinctive work.
"The club scene has been a huuuuge influence," he says in his gentle Scottish lilt. "A huge creative influence, to be inspired by everything around you, by people in the street. When the people in the street came to the fore in the 80s, I think that kind of cemented things in my head. When I'm doing a couture show, I bring a little street to it, I mess it up, I make it lived-in, I somehow try to make it real. Even if it is a pink wig, I try to chop up the fringe or destroy it a little bit like a real person would.
READ: Alexandra Shulman on 100 Years of Vogue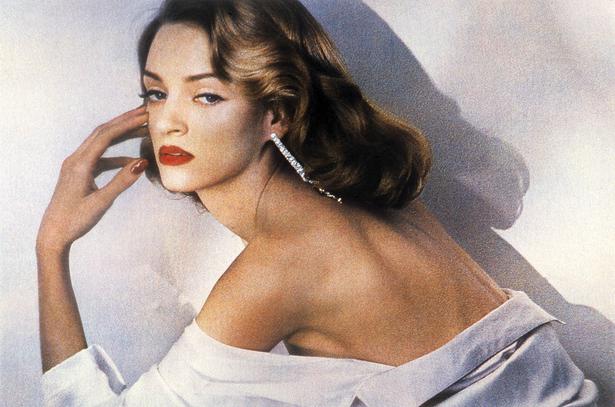 Take the distance from it and bring it down a bit, you know. So that people can look at it and be inspired by it - but also not be terrified by it, not having it so far removed that it's ... to get rid of that distance high fashion sometimes has. For me that's what makes it modern, that's what keeps it modern and of our times. Even if it's a historic reference, it has to have some kind of modernity for me. I'm striving to keep it relevant."
McKnight has previously said he believes cultural creativity in society comes from chaos, and with such a lens back on decades of pop culture, it's easy to wonder if he senses change amid the current era of global upheaval? "I hope we're entering a new period of creativity, because there's been a little social media-controlled flatness to everything, I feel. I think we've become a victim of social media, and I like to think that the next generation will react to that.
"Because we've democratised fashion and beauty so much, that the pendulum neeeds to swing the other way a bit, bring some kind of new thinking. I don't know what that is, because I'm old," he laughs. "Film is almost ripe for plundering by fashion, if that makes sense, because the medium we have on our phone and computer makes film very exciting for me. And you see the odd little things that people do and you think, ooh that's really interesting."
It's clear that while McKnight may have 40 years and more than 100 Vogue covers under his tool belt, he's far from stuck in the past.
• The Hair by Sam McKnight exhibition runs at Somerset House, London until March 12, 2017. The book Hair by Sam McKnight, with text by Tim Blanks, is published by Rizzoli New York (distributed in New Zealand by David Bateman Ltd, $119).
Share this:
More Beauty & Wellbeing / Features & Profiles