Get To The Root Of The Problem With Our Definitive Guide To Scalp Care
Hair looking lacklustre? It might be worth getting to the root of the cause, starting with your scalp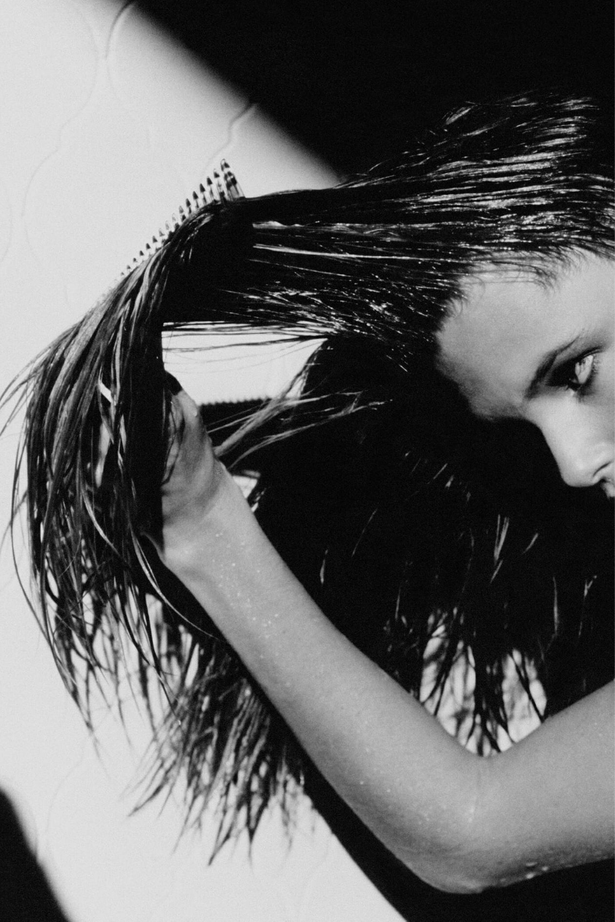 Tuesday July 28, 2020
Scalp care is hardly a sexy subject.
But if healthy hair begins at the roots, it's worth giving this often overlooked area some  much needed attention.
Many people make the mistake of waiting until conditions like dandruff manifest before considering scalp care. But just like the skin on our faces, the scalp is a living, sweating, skin cell and oil-producing tissue that can be sensitive to things such as styling products and harsh weather.
According to Kate Jarrett, director of Auckland-based salon Loxy's, we should think about our scalp as an extension of the skin on our face.
"We put a lot of time and money into the skin on our faces, and the poor scalp often gets a little neglected. Often those of us with dry scalps are uncomfortable and itchy, but because the signs are not visible, we don't do anything about it. It's important to remember that a healthy scalp encourages hair growth," she says.  
On a deeper level, Kate says the health of the scalp can be indicative of a variety of internal issues such as inflammation because of food intolerances, stress or allergies.
WHERE TO START?
Exfoliating your scalp once a week using a scrub or a soft brush will help prevent the cumulative build-up of styling products like dry shampoo, while keeping excess oil production at bay.
Giles Robinson, global director of training and education for Color Wow, says scalp exfoliation is becoming more prolific because of the growing awareness of ingredients left on the scalp.
"Take shampoos for example. They are loaded with added ingredients like silicones, as well as conditioning and thickening ingredients that have nothing to do with cleansing, so when you wash [your hair] they stay behind on your hair and scalp. They're engineered to stick to hair even after you rinse. They can then block the follicle, impede healthy hair growth and irritate the scalp," he says.
WHO CAN BENEFIT?
Everyone, but particularly those with ageing skin or thinning hair. In the same way our faces show the tell-tale signs of ageing, so too, does our scalp.
"People with ageing skin (and hair) should regularly exfoliate their scalp, as well as feed their bodies with antioxidants to help combat the ageing process," says 2020 New Zealand hairdresser of the year, Danny Pato.
Danny recommends looking for anti- ageing scalp products containing PHAs (poly hydroxy acids) like gluconolactone that encourages cell renewal and stimulates exfoliation, minus the irritation that harsher AHAs (alpha hydroxy acids) like glycolic acid can cause.
HOW TO DO IT?
Massage your scalp once a week before washing your hair. Not only will this help buff away flakes and reduce product build- up, but it boosts blood circulation to hair follicles, in turn promoting hair growth and thickness.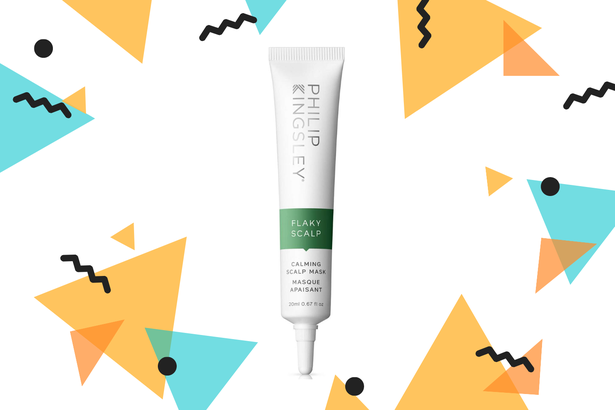 Philip Kingsley Flaky Scalp Mask, $46. Photo / Supplied

A simple scalp massage will take about five minutes. Using both hands, start by massaging your chosen scrub, oil or serum into the nape of your neck and slowly work your fingers up your head to the crown on both sides. Shift stubborn flakes using a soft-bristle brush, like the Evo Conrad Boar Bristle Paddle Brush, $43.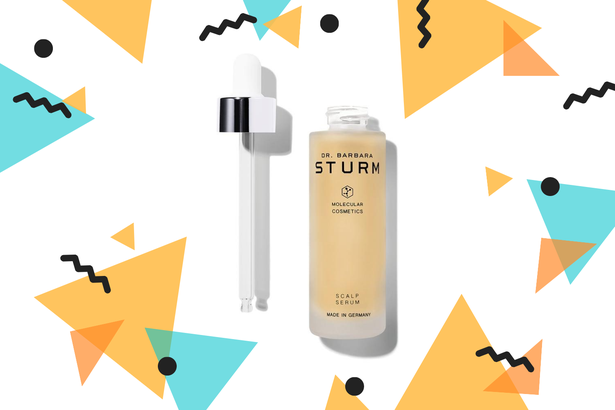 WHAT TO USE?
If you'll happily invest in nourishing shampoos, thermal protectants and conditioning masks to treat your tresses, consider adding scalp-loving shampoos, serums, scrubs and masks into your haircare regime to give your scalp a little TLC.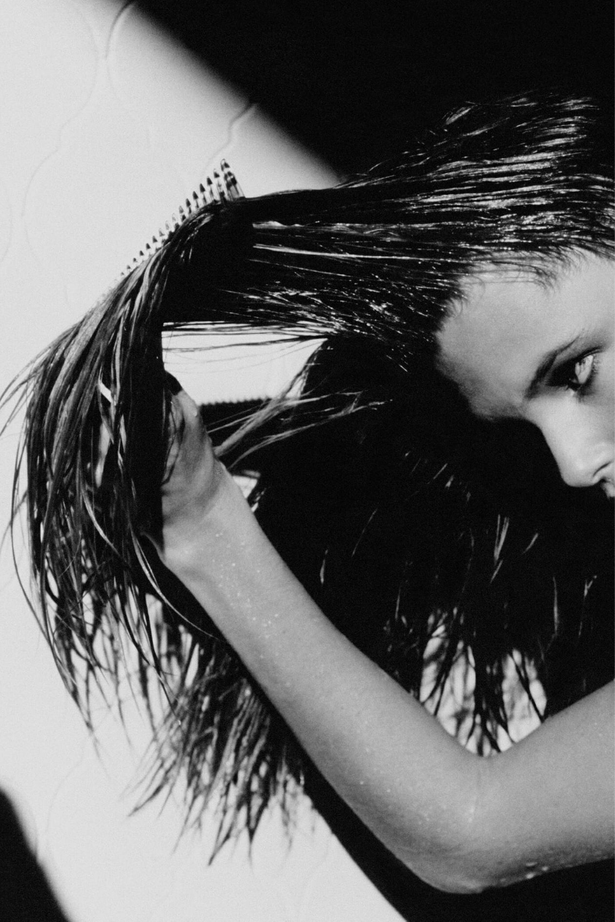 Regular scalp massages and nourishing treatments will boost the health of your scalp. Photo / Briogeo

Philip Kingsley Flaky Scalp Mask, $46, helps soothe and relieve flaky scalps, while Christophe Robin's Cleansing Purifying Scrub, $73, can be used in place of your regular shampoo once a week. Aesop's Rose Hair & Scalp Moisturising Masque, $45, is a rich conditioning treatment that nourishes the scalp while restoring softness and shine to hair.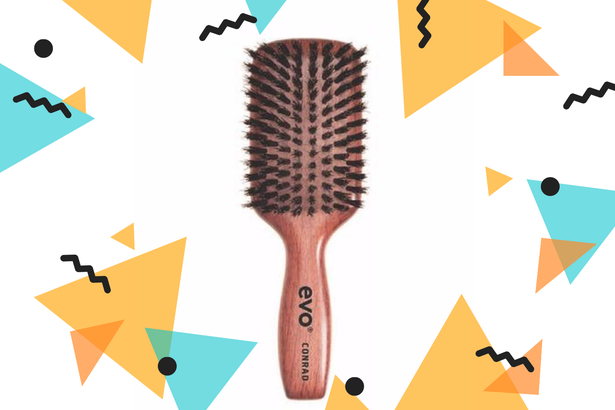 Evo Conrad Boar Bristle Paddle Brush, $43. Photo / Supplied

Up the ante on your at-home scalp massage with Dr. Barbara Sturm's Scalp Serum, $166, which looks to hyaluronic acid to offer intense hydration and improve scalp health.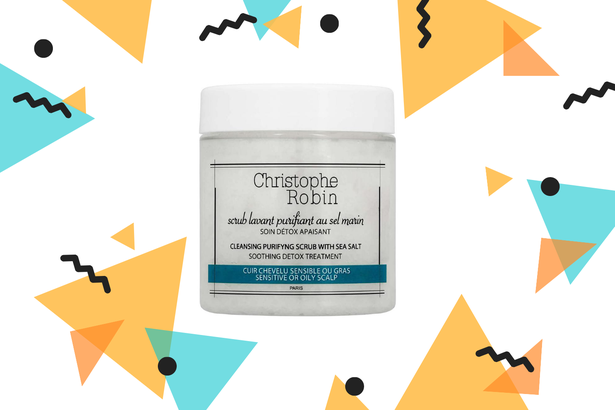 Christophe Robin Cleansing Purifying Scrub, $73. Photo / Supplied

Detoxify your scalp in the shower with the Davines Naturaltech Detoxifying Shampoo Scrub, $45, which deeply cleanses the scalp using a powerful blend of natural active ingredients.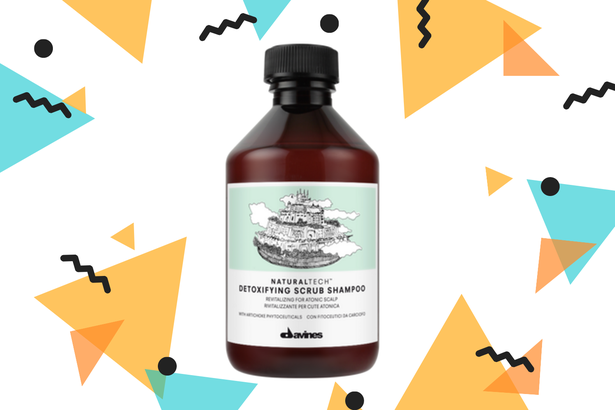 Davines Naturaltech Detoxifying Shampoo Scrub, $45. Photo / Supplied

TREATMENT TO TRY?

You've heard of microdermabrasion for your face, but what about for your scalp? Auckland-based salon French Revolver offers an in-salon dermabrasion treatment using Nioxin's three-step scalp system range.

"If you have ever had a microdermabrasion then you'll know how fresh your skin looks and feels afterwards. This is the same with your scalp, as you will be bringing the skin back to a clean surface and therefore keeping it healthy," says Brad Lepper, French Revolver's creative director.

This anti-ageing treatment helps eliminate surface blockages and restores scalp condition. Brad advises a dermabrasion treatment every 30- 45 days, depending on the level of detoxification required.
Share this: