Scents and sensibility
A quality fragrance can turn an ordinary looking guy into an irresistibly attractive one, says Andrew Glenn.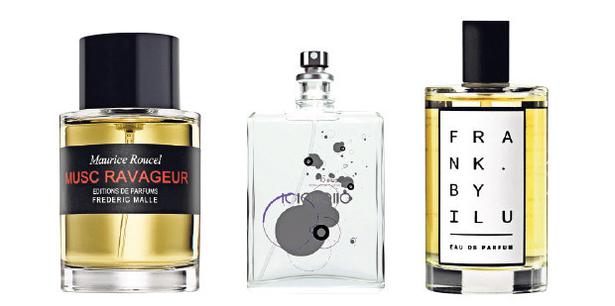 Thursday Nov. 6, 2014
If clothes maketh the man, then scent maketh his entrance.
Let's face it - many of us lead really active lives and how we smell when we enter a social situation can be just as important as how we dress or how our hair is styled. Case in point: bad breath. I've known bad breath cases that have caused demotions, redundancies and outright firings.
A man's scent speaks volumes about his grooming ritual (or lack thereof) and his overall sophistication.
A great scent can turn Joe Ordinary into Joe Confident or Joe Sexy. To guys, a great scent says clean, suave, sharp. To gals it says groomed, polished ... yum.
But let me first clarify that aftershaves and deodorant sticks don't qualify as fragrance. More often than not, and imperceptible to the majority of the male population, these products can cause you to smell nothing much better than a toilet cleaner. Quality scents don't come cheap but, if you choose wisely, they are great investments in your grooming arsenal.
I think it's around the age of 13 when colognes and fragrances appear on our radar. As a teen I recall a fragrance or two under the tree each year. This was the 80s. Think Paco Rabanne, Polo by Ralph Lauren, Drakkar Noir. Fragrances became an affordable first step into the world of luxury brands. From Auckland's Smith & Caughey's to New York's Bergdorf Goodman, fragrance was something attainable from that luxury house that you could wear every day.
Around 1995, I was living and working in New York when Calvin Klein launched CK One to a frenzy in Manhattan. As far as I can recall it was the first mass-marketed fragrance that was unisex.
It was an outrageous concept at the time and risky marketing; this was when Madonna's book Sex was published to huge controversy but massive hype. I remember being 23 and rushing out to buy it with money I didn't have. The power of marketing blurred the lines of need and want in the coming-of- age 20s.
Scents have evolved so much these days and though there are still mass-marketed brands, what is important to look for are qualitative ingredients in a scent that actually optimise the chemical reaction with your own skin to give off pheromones.
It's the pheromones that give the wearer that air of confidence, that whiff of sexy attraction.
Today, it's all about bespoke and individuality, with the rise of artisan perfumers hot on the zeitgeist. I love Frederic Malle's fragrances from Paris. His Musc Ravageur and L'eau d'Hiver are my grooming staples and an extravagance, but a necessary one in my book.
Tom Ford's "private blend" fragrance is a huge success. The powerhouse Kiwi fashion editor and writer Tim Blanks, with his partner Jeff Lounds, are behind Escentric Molecules, a groundbreaking fragrance company that has a cult following globally.
It's not that you have to mortgage the house to smell nice. Sandalwood oil is a great scent option that is subtle and can drive the girls wild. Just avoid it if you have long hair and a penchant for Birkenstocks. As they say, everything in moderation.

TOP PICKS
Frederic Malle "Musc Ravageur", about $285 for 100ml. fredericmalle.com
Escentric Molecules "Molecule 01", $220, from The Department Store. Ph 0800 DEPARTMENT
I love Ugly "Frank" $110. iloveugly.net
Share this:
More Beauty & Wellbeing / Trends