The Science Of Beauty Sleep: How Metabolomics Is Changing Skincare
Advances in knowledge about overnight rest and repair open new avenues for skincare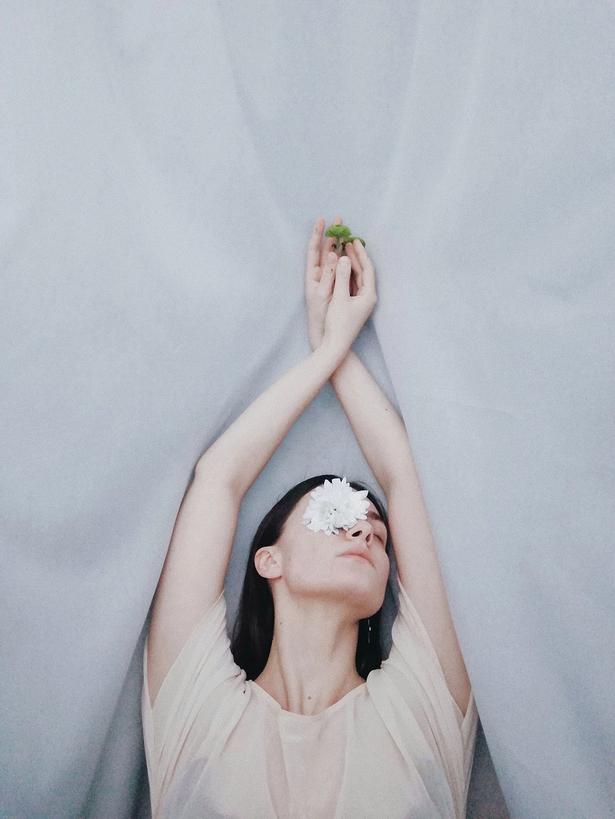 Sunday July 28, 2019
Beauty sleep goes beyond skin deep. With greater understanding of how skin really functions, its inner health and outward appearance can be enhanced. This is both common sense and the cutting-edge finding of new research from the fast-emerging science of metabolomics.
Add in what scientists already know about how sleep patterns and our "clock genes" work, plus the importance of autophagy (the body's natural cleaning out of damaged cells which peaks overnight) and it's no wonder that skincare experts are getting excited about the possibilities of more targeted treatments designed with this knowledge at their core.
"Intensive treatments work best when skin is in its natural recovery mode, notes Estee Lauder's Dr Nadine Pernodet. That translates to night time being the right time. It's an evolutionary thing: by day skin is essentially on guard, in a protective mode; by night it's more relaxed, using its much-needed downtime to refresh and recondition.
READ: New Skin-Tracking Research Set To Enhance The Efficacy Of Skincare
As a pioneer of the concept of turning skincare into skin repair — developing the first serum designed specifically to work at night, in 1982 — the Estee Lauder Companies remain heavily invested in next generation research. For 12 years, the company has been looking at circadian rhythms and when specific cellular functions take place.
Now through the use of metabolomics, more is being learned about the underlying state of skin. Data snapshots of its condition are revealing the bigger picture, well beyond the surface state microbiome. This includes factoring in those round-the-clock rhythms.
Findings of the research, done in partnership with leading American biotechnology firm Metabolom, were presented to the World Congress of Dermatology in Milan, Italy, last month.
"It's exploding," says Dr Pernodet, of the field of metabolomics which focuses on metabolites as bio-markers. These molecular signatures are already exciting wider medical interest. Metabolon's Dr Kirk Beeby explains: "Metabolomics highlights normal and abnormal chemical reactions that are the root cause of health and disease." The science is very much part of the big data world shaking up systems biology research. Over time, this is drilling down to more specific individual and interactive functions.
Using metabolomics (which looks at fluids, cells, skin and tissues to provide a picture of the metabolome) for skin and its ageing processes is much newer. The dermatologists were excited that metabolites could be collected for study using non-invasive tape strip sampling — no need for biopsies.
This opens up easier in vivo (living organism) testing. In presenting the first in vivo study to track the skin's circadian metabolome, Dr Pernodet showed most metabolites in young skin followed a natural rhythm of repair and protection. Using am and pm snapshots, the youthful metabolic rhythm was shown to be lost with age, leading to lower repair and more damage accumulation in an older sample group.
READ: 14 Overnight Face Masks To Get Your Skin Glowing Come Morning
The study was also a first in showing the ability to re-establish both the levels and rhythm of key metabolites in mature skin through a skincare treatment. For Dr Pernodet, Lauder's vice-president skin biology bioactives, research and development, its findings were the professional validation of years of research into skin, sleep, and ingredient delivery and efficacy.
Following the dermatology congress, Lauder hosted an international gathering of beauty editors to hear more about the work and why skincare should synchronise with differing day, night and personal needs. Viva was represented at The Night is Yours event, which doubled as the global launch of Advanced Night Repair Intense Reset Concentrate, the first product to be formulated using the early insights from metabolomics.
Reset launches in New Zealand this week and builds on the existing ANR range.
French-raised, American-resident Dr Pernodet was quizzed about Reset and then on what to expect from skincare in the future. With the mannerisms of both of her countries on display, she swung from no-nonsense to passionate answers in dealing with questions ranging from: Should I use it [Reset]? Answer: "Only if you need to." to: If it is designed to work with circadian rhythms and with so many people not having eight hours regular sleep will they still get a benefit? Answer: "Yes the beauty here is we're not going to change your lifestyle, but we're going to give you the help you need to repair your skin. We're not asking you to have more sleep — if you can, of course that's better — but this has been tested on people who don't sleep well to get clinical results."
By understanding natural mechanisms developed in skin over years and what extra help or support they needed, formulators and formulas would do a better job. Her frustration at products that are not rigorously tested and are ineffective, and skincare that is merely trend-driven or hype-fuelled was implicit in her responses to several questions.
"I mean there is no product that we put on the market that has not been tested on hundreds of women," says Dr Pernodet. "That's also justifying the price, I'm sorry, but at least you have the guarantee that our products are safe."
READ: The Fanciest Face Creams To Add To Your Skincare Line-Up
Research into emerging sciences was a big investment to develop credible skincare. Along with metabolomics — "You're going to see it huge in the next few years" — epigenetics is another area she tips as one to watch. "Anything related to epigenetics, to be sure we are in it." Lauder, like several other advanced skincare companies, is already developing products said to tap into this science.
Epigenetics looks at how the modification of gene expression sits atop the genetic code itself. In skincare terms the aim is to twiddle the dials on cellular functions to counteract the impact of ageing and of environmental factors which can range from sun exposure to stress. If, for instance, certain skin proteins no longer perform as they once did, they might be kick-started using engineered peptides.
Dr Pernodet says women's skin — like their sleep pattern — is subject to change. Working with your own natural rhythms is the way to go. Owls and larks might go to bed at different times, but they should both apply their treatments before turning in. Different people also reacted differently to the triggers that may require additional skincare support, such as using Reset. Her personal sign of skin irritation is itchiness and she feels this most when her schedule involves a lot flying.
"First of all in the flight it's extremely dry so just this, with the jetlag another layer, and when you have extra stress at work, strong deadlines, usually you don't sleep well, you don't eat well… this is going to add on stress to skin." Other people would notice that their skin was out of sync through redness, inflammation, discomfort or sensitivity.
"You have to listen to your skin, there is no-one better to understand what is happening in your skin.
"Just listen to the signs of your skin, when it starts to be uncomfortable there is something going on which is mostly related to inflammation."
NEED TO KNOW
• Lack of sleep and stress can age your skin, robbing it of vital repair time
• This can show as dullness, dryness, itchiness and irritation
• Over time, inflammation if left untreated leads to internal damage
• Interrupting this process by calming skin is the first step to fixing it
• As we sleep, skin renews; with collagen production peaking at night
• By day skin is oilier and thicker than at night and its pH is higher
• Skin is warmer and more permeable at night and loses more moisture
• Receptive, resting skin is better able to soak up active ingredients
• Bedtime blue light is bad news for sleep patterns — and for skin

THE NUMBERS
• Half of women understand the importance of skin repair
• But just 19 per cent realise skin repair happens at night
• Half of all women don't apply a moisturiser at night
• Only 20 per cent have a stepped-out night-time regimen
• Most still use the same skincare products by day and by night
Source: Global survey of more than 6000 women commissioned by Estee Lauder

3 STEP RESET 
Irritated skin goes through three distinct phases which need tackling step by step to best support skin recovery. The new Advanced Night Repair Intense Reset Concentrate has been developed with this in mind. Signs of stressed and irritated skin can be any of redness, dullness, dryness, discomfort, itchiness and inflammation. Reset's target is to calm and soothe irritated skin and deter inflammation which is a leading cause of accelerated skin ageing. It is recommended for nightly use by all ages, in conjunction with the existing ANR serum. Reset costs $145.
Estee Lauder chose specific ingredients and patented complexes to deal with the three stages of inflammation which are:
1. INITIATION when skin reacts to stressors by releasing protein molecules, called cytokines.
2. AMPLIFICATION when irritation builds up, causing a cytokine cascade and more damage.
3. RESOLUTION when natural recovery kick in, activating lipid mediators to help reduce irritation before it becomes chronic.
Estee Lauder's researchers have uncovered a direction connection between the resolution phase and autophagy (the skin's natural cellular debris purification process). Among the key ingredients used in Reset to tackle the three phases are hydrating hyaluronic acid and a stabilished salicylic acid and reserveratol cocktail, and a ferment to help purification.
• Viva was a guest of Estee Lauder in Milan
Share this:
More Beauty & Wellbeing / Features & Profiles