Sensory Styling Is The Newest Interiors Trend – Here's How To Do It Well
Viva chatted to Michelle Halford of The Design Chaser to glean her tips on how to supplement your interior style with scent
SPONSORED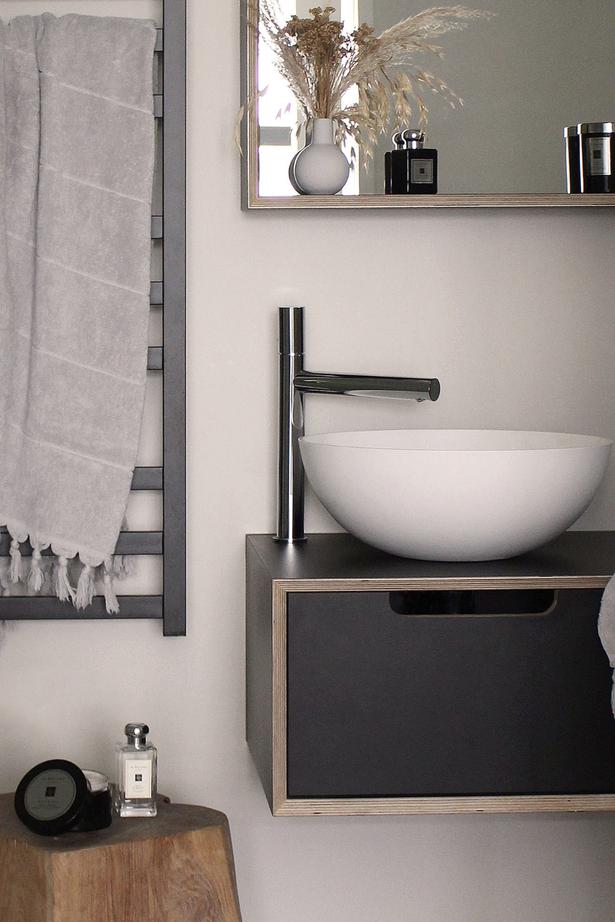 Thursday Sept. 12, 2019
There's no denying the transformative power of scent.

A particular fragrance can evoke a mood, conjure up a treasured memory, or transport you to faraway places.
In the same vein that our homes are styled to reflect our unique lifestyles, so too are the scents we choose to spritz on our wrists, moisturise into our bodies, or dust over our pillows before bed. 
Now, the lines between the two have been blurred in the best possible way, with the introduction of a concept known as sensory styling. Bringing together the worlds of interiors with scent, this new interiors trend demonstrates how sensory elements can enhance the atmosphere at home.
To dive a little deeper into this fresh notion, we tapped Michelle Halford of interior design blog The Design Chaser for her take on the trend, and how to do it well.
Here, we share how Michelle uses fragrance to enhance her interiors, and how she'll be incorporating Jo Malone London's newest olfaction — Poppy & Barley — to help her home come alive this spring. 
What's your earliest memory of fragrance?
I have a couple — the scent of flowers growing in the garden at home and visits to my grandparents' house near the beach. My earliest summers were spent there and I still love the ocean smell — a mix of salt, sand and sunscreen.   
You're known for your minimalist approach to interiors. How can scent help supplement interior design?
I love creating pared back spaces that not only look beautiful, but also feel warm and welcoming. Choosing sensory elements including my must-have scented candles is a great way of achieving this.
How should scenting your home differ depending on room?
For me it's more about mood than location. If I'm wanting to relax and unwind I'll choose a calming scent, and If I'm wanting to feel a little more energised, I'll choose something more uplifting.  
How does the power of scent factor into your home entertaining? Are there particular scents you bring out to create a sense of atmosphere or mood? 
I often talk about sensory styling and creating spaces that go beyond aesthetic, and scent is such an important factor as it really enhances the overall mood and feel of a space. Lately on these cooler evenings, I've been lighting Jo Malone London's Pomegranate Noir, as it has such a warm, enigmatic scent. The Peony Blush Suede is also a long-time favourite and one that I find appeals to a lot of people, with its charming, sensual scent.  
Beyond candles and room diffusers, what are some other methods of scenting your home?
Room sprays are great for a quick burst of scent. Fresh flowers are always a winner and I love that they bring a touch of nature indoors.   
Jo Malone London is known for its fragrance combining. What are some of your favourite ways to combine or layer fragrances to create a scent that's unique to your home? 
I love that this is part of the Jo Malone London philosophy and over the years I've become more experimental when it comes to fragrance combining at home, especially in our open plan living areas. I like to group candles in differing sizes on larger surfaces like the dining table. Creating a beautiful visual effect, these will usually include two to three key scents, which I'll then carry through to other areas of our home.
How does your home fragrance change depending on the season? 
I tend to gravitate towards more opulent fragrances in winter, to create a cosy, cocooning atmosphere. In the warmer months I'll bring lighter florals to the forefront and layer in touch of something richer, to create a unique effect.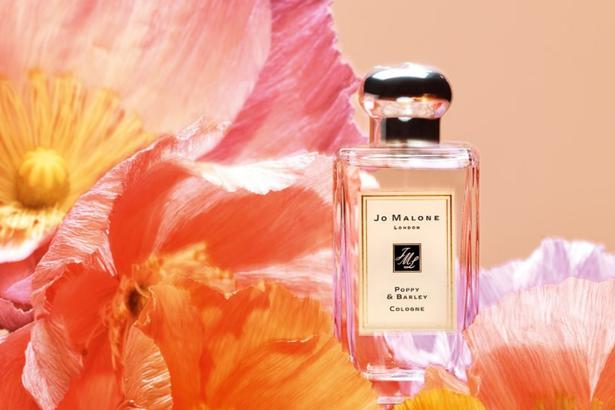 What do you love most about Jo Malone London's newest fragrance - Poppy & Barley?
I love that it's vibrant and uplifting. The perfect scent to welcome spring!   
What fragrance combination pairs beautifully with Poppy & Barley? 
Currently I love it paired with Myrrh & Tonka, as it adds a touch of decadence and warmth that is hugely addictive. 
How will you be wearing or scenting your home with Poppy & Barley this spring? 
Starting with the Poppy & Barley Body & Hand Wash, I then apply the Myrrh & Tonka Body Crème, and finish with a spritz of both colognes.
Colourful, floral, dramatic and vibrant comes Jo Malone London's latest addition — Poppy & Barley. Designed to evoke England's painted poppy fields, this fresh and fun olfaction is as lively as the wearer.
Top notes of rose and violet mingle with juicy blackcurrants, intertwining with a heart of effervescent golden poppies, before drying down to the aerial woody musk of succulent cereal fields at the base.
Equally as inviting when spritzed around the home or slathered on the hands as when worn on the body, this scent is sure to be our go-to as spring heads for full bloom.
Jo Malone London Poppy & Barley Body & Hand Wash 250ml, $80. Jo Malone London Poppy & Barley Cologne 30ml, $120, or 100ml, $240. Find your nearest Jo Malone London boutique at Jomalone.co.nz
• For more information, visit Jomalone.com

Share this:
More Beauty & Wellbeing / Features & Profiles