Sharing secrets on vitality
Three very different women share how keeping fit has taught them to respect and understand their bodies.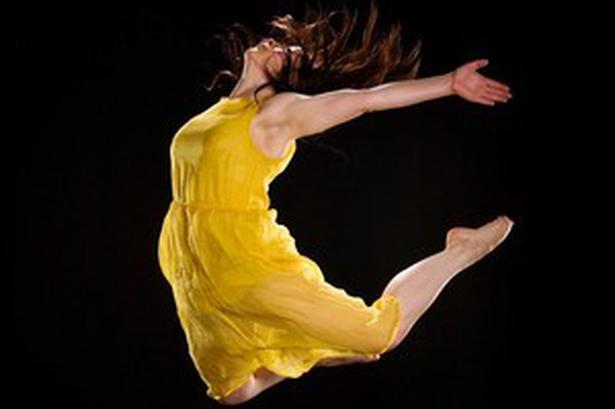 Wednesday Oct. 5, 2011
Anne Mardell
In poky hotel rooms in London and Paris, Anne Mardell has perfected the art of tai chi in tight places. When the Auckland fashion designer travels to the world's fashion capitals twice a year, she takes her daily exercise regime with her - even if it means carrying out graceful moves like "rowing a boat in the middle of a lake" while crammed between the hotel bed and minibar.
"That's what I love about tai chi - you can do it wherever you are. The 18 movements don't take up much space," she says.
"It's so good for jetlag, for getting the body moving. It helps to set your routine again and bring the body back into focus."
For nearly 20 of the 30 years Mardell has been in the often-stressful fashion game, she has practiced tai chi, after stumbling upon it on the beach at St Heliers one day.
Before the birth of the youngest of her three children, Mardell had been doing yoga on and off, trying to keep supple and clear her mind after a demanding day at work.
"But then I saw a guy doing tai chi on the beach and thought that looks like my kind of exercise. I found a class, and I've been going to the same teacher, Stacy Shramana, once a week ever since," she says. "With tai chi, you're learning all the time, and it's something you can take home and do on your own."
Every morning at 6.15, she practises the ancient art of gentle movements to reduce stress and improve health. "If I don't - if I've been out the night before and sleep in - the day just doesn't quite work the same," she says.
"For me, it's about calming the mind. You have to block out the outside world, so by the end of the half hour there are not 100 thoughts running through my head. My body feels invigorated but my headspace is calm.
"It's been particularly good for my stress levels, especially during production when we're putting through 100 styles a season. The stress just disappears, and the creativity flows - all the things I've been thinking about gel into place."
Naturally svelte, Mardell has also found tai chi has helped maintain good posture, and made her more aware of her body: "When I start to get stressed now, I can feel my shoulders clenching, so I'll stop and breathe for a bit".
And now, she's getting more adventurous - learning tai chi with weapons. She uses a staff, sabre and fan, and even has a sword which concertinas down to fit into her purse.
"It's much more physical, and requires more room. I do it at home in the driveway where nobody can see me. Though when we got new neighbours, they were a little concerned when they thought they saw one of my sons swinging a sword around, when in fact it was me," Mardell laughs.
"Using the weapons is quite empowering. It makes learning it interesting, as it's not in my makeup to be aggressive.
"It takes commitment to do tai chi. It's demanding on the body in a quiet way."
Lucy Miles
On stage dressed in barely more than a horse tail and leather halter, Lucy Miles has to be body conscious.
In the 28-year-old contemporary dancer's latest performance - in Mary-Jane O'Reilly's sassy burlesque revival In Flagrante which runs at the Basement Theatre from Oct 12-22 - she reveals plenty of well-toned flesh to the audience.
"It sounds really cliche, but as a dancer you must be aware of your body, of how you look. But there are different degrees of how you worry about it," Miles says. "Depending on the type of dancing you're doing or you get employed for, there are different expectations of how you should look or how your body should be performing.
"I'm definitely aware of my body image, but it doesn't mean I'm not going to eat. I would never, ever want to be a stick. I'm quite happy that I look like a woman, that I've got boobs, and a bum.
"Sometimes I get a bit funny about my height - I'm five foot one - and it can sometimes affect the work I get. But I have no major hang ups; life's too short."
Keeping that perfectly proportioned 5ft 1in (1.55m) form in the best shape comes down to dancing, dance classes, gym work - which generally involves moving to music - and her daytime job as an interior stylist. She works for Living Edge Interiors, in Auckland, home staging: "It's like playing dress-ups on a really big level".
"One of the upsides to my work is that it's really physical - I'm on my feet all day and moving furniture."
She also tries to squeeze in three or four dance classes a week, most often at the Performing Arts School at Tapac, and go to the gym just as often.
"Being a dancer you have to stay on top of your game and go to dance class; it's the only way you can maintain your training. One of the struggles of being a freelance dancer is balancing dancing with working - it's a constant battle," Miles says.
"When I go to the gym I don't go on any machines, I can't stand them. I do the classes; I love the group environment, and the music." Somehow, she also fits in teaching dance classes at the Performing Arts School and youth company Pointy Dog, and her own rehearsals.
Miles is a co-founder of award-winning contemporary dance company Backlit Productions, where she has danced, choreographed, produced and even used her styling skills to help with costume and set production.
"With Backlit we may do two months of evening rehearsals then one week full-time just before the show," she says. Next month she begins a month-long nationwide tour with the Diamond Entertainment dancers' show Les Cabaret - The International Art of Burlesque.
Miles' fantastic juggling act also includes making sure she stays healthy during the long hours and days and nights on the road.
"I'm quite aware of the health side of things. I try to eat right - I don't particularly enjoy fatty foods so it's not too hard. But I do love cheese, especially camembert, and I'd eat it every day if I could. I have periods where I wake up in the middle of the night wanting biscuits, so I just don't buy them.
"I don't consciously think about the health benefits I'm getting through all the dancing; I just know it's part and parcel.
"I can't imagine not having dancing in my life, but I can't see myself as a 60-year-old still caning it on the stage. At 28, I'd probably be retired now if I was a dancer in the US or the UK, but here you can keep dancing a lot longer. I certainly never get bored with my life."
Lucy Talbot
Who would have thought a handful of jelly babies or a nest of snake lollies could be a vital part in an athlete's recovery? Candy at half-time is no reward for Black Sticks defender Lucy Talbot, but a matter of refuelling during an energy-sapping hockey match or punishing training session.
At 22 and a veteran of 50 tests for New Zealand, Talbot has recently taken a new interest in what food goes in, and what stays out, of her diet. The lollies have remained, but cupcakes have been given the red card.
"For the last 18 months, we've had a big emphasis on nutrition. I've always been relatively healthy, so it's more about putting the right foods in at the right time. I've tried to cut out sweets, even though I love home baking," she says.
Before a crucial game or a tough training, Talbot will stick to a food routine. Three hours before, the team sits down to a decent meal with carbs: "I'm happy with a wholemeal sandwich or a chicken wrap; I don't like food sitting heavy in my stomach."
An hour before, she'll snack on a banana; at the height of physical activity, she will down sports hydration drinks and handfuls of jelly beans. Afterwards, there's a protein shake within 40 minutes of the end of the session, followed by another big meal.
For the rest of the time, Talbot's philosophy is to eat well, but in small portions. "If you crave something sweet, have a gingernut, rather than substituting it with something with less sugar but eating more of it. I also believe in taking the stairs instead of the elevator, and not having sugar in your coffee. It's the little things that make a big difference."
As the Black Sticks are thrust more and more into the spotlight - ranking in the world's top six and going to next year's London Olympics - Talbot admits to being conscious of how she looks.
"When you see photos of yourself around and about, you want to look good. Everyone on the team has a great physique, because of the work we put into it. But it's not something I think about consciously when I'm doing a workout," she says.
"I look at some of my friends, though, and I know all the things I'm doing for my body are a lot healthier than what they do sometimes - like going out to a bar after the All Blacks have won."
Her hockey commitments are now year-round, so training is constant - in the gym, on the hockey turf or running the streets. But not being a professional athlete means she's also training for a future career - studying commerce at Auckland University to become a chartered accountant.
Balancing time is another skill Talbot has to use. "It's hard; you're consistently busy, there's no downtime. You train morning and night, with a window in between for studying or part-time work. It can control your life if you don't take time out, so it's important to have study, and friends and family."
The kid who played almost every sport going at school - "to get as many days out of class as I could" - has always loved running and doesn't see going to the gym as a chore.
"I don't think I will ever become an unhealthy person. It's who I am; I don't do this all just for hockey. I'll always be running."
Share this:
More Beauty & Wellbeing / Wellbeing