Actor Shoshana McCallum's Beauty Routine
The WatchMe star shares how she tames her curly hair and keeps her skin camera-ready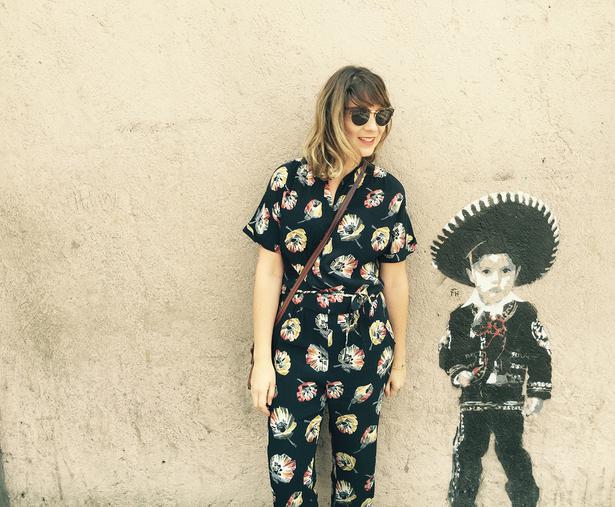 Tuesday Aug. 15, 2017
You might recognise Shoshana McCallum from one of the many roles she's had on stage or screen, or from her most recent gig as the star of WatchMe web series Stand Up Girl.
The series sees Shoshana play Jan, a sex worker who becomes a comedian when she realises her experiences can be turned into some (rather controversial) jokes. While the series is a comedy, Shoshanna said the show raises a lot of important issues, and she worked hard to represent her character with authenticity and integrity.
Shoshanna likes to keep things fuss-free when it comes to her daily routine. By working out some key products that keep her hair tame and her skin clear, she can leave the house without any drama, yet still be ready to face the camera each day. 
First makeup memories
Probably like every other kid, stealing my mum's makeup, and then thinking I looked a princess when I really looked like a clown.
Beauty ethos
Cruelty free, and natural (looking).
Hair routine
Shiai at Stephen Marr does my hair, she's so great. I hate having to do much before I walk out the door, so I usually just blow dry it and go. I dye my hair and it gets pretty damaged, so I use Olaplex once a week and it works a dream. I have big hair, and Bumble and Bumble's Surf Foam Spray gives it weight and movement, instead of it being just a ball of fluff.
Shoshana shares how she cares for her curly locks. Picture / Supplied

Everyday look
In my mid-20s I suddenly developed adult acne, and the only thing that works is oil pulling, which I do every morning. I don't wear a lot of makeup, but I usually make sure I've got some bossy brows.

Top five beauty products
1. Kevyn Aucoin mascara
2. RMS Beauty Living Luminizer
3. By Terry Touch Expert Advanced Concealer
4. Antipodes lipstick in 'April Sun in Cuba'
5. Stila 'Eyes Are the Window' Shadow Palette

Day-to-night beauty
Add lipstick, or liquid eyeliner.

Skincare
My skin breaks out with almost everything, except the Kiehl's range: I use Rare Earth Deep Pore daily cleanser, and Rare Earth Pore minimising lotion. At night I often use Sukin oil treatments.

Beauty and style icons
Michelle Williams always looks low-key and effortlessly beautiful. Clothes are my jam, so Kate Moss and Alexa Chung are pretty up there for style.

Beauty trick
Dry shampoo in my roots, 'cause I look like a sad rat with flat hair.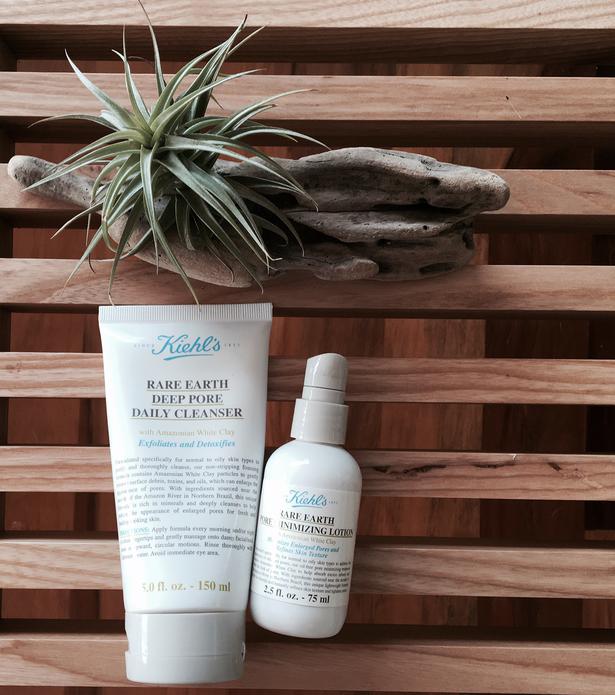 Style and beauty evolution
As a teenager I loved op shopping — kilts, tiaras and bomber jackets were staples in my wardrobe. I also had that hair style that was short, and spiky in the back, and longer and slicked in the front. Dyed a lovely pineapple colour. I still buy second-hand clothes where possible, but focus more on quality and less on tiaras.
Wellbeing and lifestyle balance
I try and exercise every day — it makes everything so much better. I see friends every day as well. I work hard, but if I want to watch a movie at 2 in the afternoon I no longer feel bad about it. If the sun is shining, I'm going outside.
Share this:
More Beauty & Wellbeing / Features & Profiles