Silver Fern Jane Watson's Beauty Routine
This netballer is looking good, with high hopes for a soaring end to the international season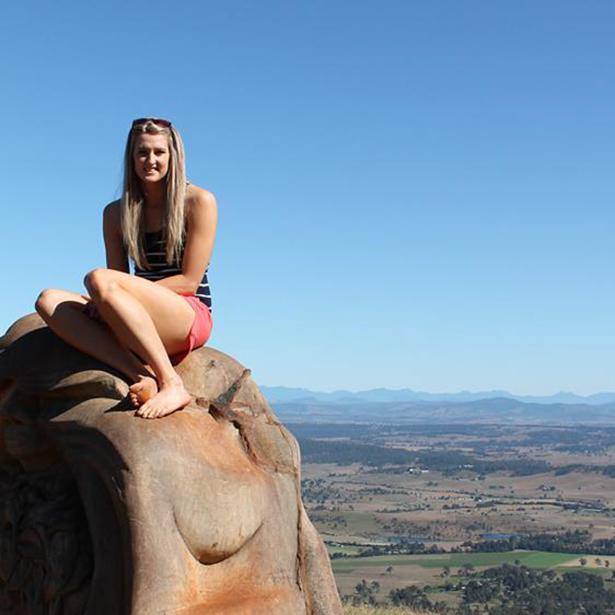 Tuesday Sept. 12, 2017
Silver Fern Jane Watson has a very down-to-earth approach for someone who spends her time on court flying high. The mobile 181cm-tall defender, who shone for the Southern Steel this season, is an athletic addition to the national team which she first made in 2016.
Fresh from the New Zealand squad that beat the Australian Diamonds to the Quad Series, Jane is now looking to level the score against the England Roses, before a rematch with Australia for this year's pinnacle Constellation Cup clash in October.
Next season, being at the Commonwealth Games is her main sporting ambition, but helping her hometown team, the Canterbury Tactix rise up the ranks of the ANZ competition is another goal. She has returned to Christchurch after several years with the champion Steel side in Invercargill, primarily to reunite with family and her partner.
Jane was a late starter to netball, having mainly played football and competed in athletics at school. Her combative and aerial skills now see her at home guarding the netball goal, either as keeper or goal defender. Her ability to deflect and intercept balls is a strong suit.
She has found that representing your country at an elite level inevitably brings scrutiny. The Ferns are told they should regard being in the black dress as a 24/7 thing.
Then there's being part of a team "brand" and perhaps looking to develop a personal brand. Jane takes this – and questions of where appearance fits in to the picture – in her lengthy stride.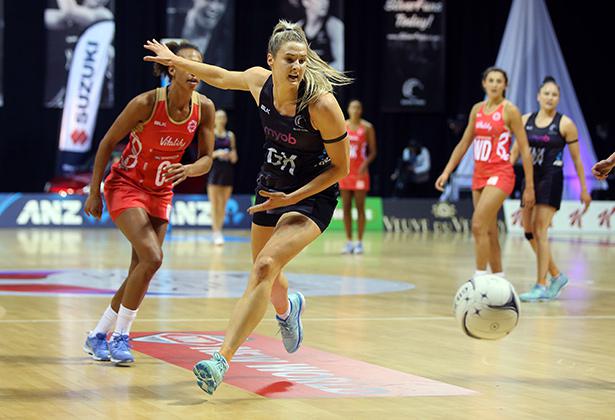 In the public eye
I think all athletes are under pressure to perform. At the end of the day it is the performance that counts, not how you look doing it. But if you like to look good while performing and it makes you feel good, then that is up to the individual.

Team appearance (a la Aussie Diamond tans)
It is definitely an individual thing. Personally, I love to be tanned and in the winter months this is much more difficult for me, so I use Palmers moisturising tan to keep me looking slightly bronzed on the court. Looking after your skin and avoiding sun damage is really important, so fake isn't so bad after all!
Being a brand
I would like to think people see me as being a normal, relaxed and down-to-earth Kiwi. I don't want to let the "public eye" change who I am. An important part of our team culture is understanding that we are Silver Ferns 24/7. On court, I am very loud and encouraging of my team mates, however, off court I am definitely a lot quieter and enjoy time out at home with family and friends.
On the court
I like to wear some makeup on the court. I use a M.A.C Mineral Foundation finished with a M.A.C Mineral Powder. I love the coverage of this makeup and I find it lasts well during a game.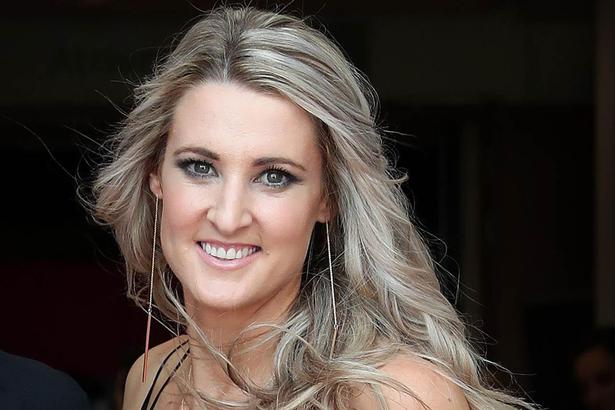 Picture / Supplied
What goes on tour ...
Over the years nails have been a "thing". While we have to keep them short, a lot of the girls tend to wear nail polish in a variety of colours. Our team manager, for example, recently matched the colour of her nails to her Augustine Match outfit by wearing an OPI Gel Silver Polish.
Glam-time style
I do enjoy getting dressed up because so much of my life I am in my training gear or casual clothes. If I was going to an awards night, I would generally be wearing something elegant and fitted. When I do get to go out in my personal life, my style is more playful and beachy. I just wish I was better at doing my makeup.
Impact of training
Having so many trainings at such high intensity means I sweat a lot. I just ensure that I am cleansing my skin after trainings to try and keep it clean and fresh. I have quite a healthy balanced diet so hopefully this has a positive influence on my skin.
Off-season fitness
It is a long netball season, so the main time during the year that we have off is in summer, when I love to play beach volleyball.
Ways to unwind
Once my netball shoes are off, I basically live in bare feet or jandals as much as I possibly can. I love to make the most of my time at home, especially with our busy schedule and being away a lot. I enjoy taking my labrador Blue for runs, watching movies and hanging out on my fiance's farm.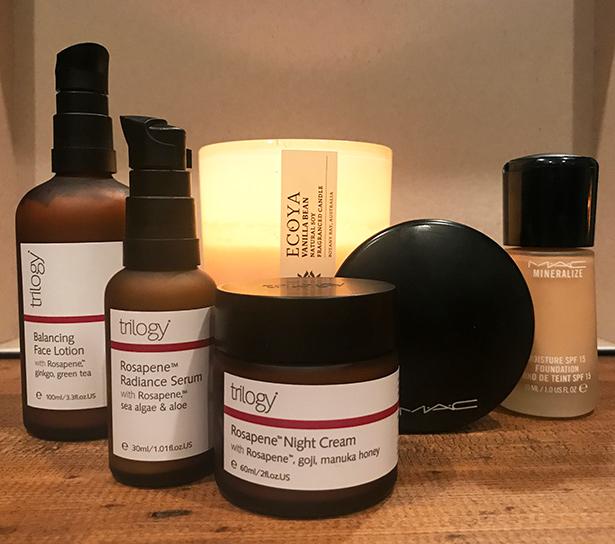 Picture / Supplied
Beauty ethos?
Eat healthy, train hard and look natural. I believe that if you are treating your body well, this makes you have a more balanced wellbeing. The happier you are as a person, the more beautiful you are.
Daily beauty routine
In the morning, I cleanse my skin with Dermaviduals Total Cleansing Cream followed by Trilogy Rosapene Radiance Serum and Trilogy Balancing Face Lotion. In the evening, I swap the lotion with Trilogy Rosapene Night Cream. On the road, I try to keep this routine as consistent as I can.
Top five products
Palmers Natural Bronze Body Lotion, M.A.C Mineral Foundation, Blistex Lip Conditioner, Fudge Clean Blonde Violet Toning Shampoo and Trilogy Rosapene Radiance Serum.
Favourite beauty look
For me, it's all about looking natural.
Day-to-night
For an easy transformation, I love to add mascara, blush and lipstick or gloss.
Hair and there
I feel that my hair constantly needs washing with all the sweating from trainings, but I will often hold off, so that I'm not washing it daily. I also have a great hairdresser, Laura at Savvy in Christchurch, who makes sure it is refreshed and rejuvenated when needed.
Treatment to try
I would love to try using face masks more regularly to hydrate my skin and improve the appearance of my pores.
Beauty goal ...
Embrace who I am and be happy in my own skin.
Share this: