Simple Ways to Treat Yourself This Festive Season
Eleanor Ozich shares six things you can do to unwind and give yourself some TLC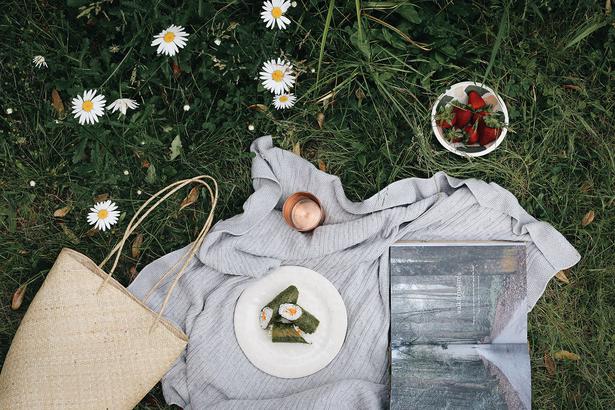 Thursday Nov. 30, 2017
This year, I've become more conscious of just how overwhelming the festive season can be, and how easy it is to get caught up in the craziness of it all.
In the build-up to Christmas, there's pressure to do so much more than we usually would – attend more get-togethers, hours spent searching for the perfect presents for your loved ones, spending copious amounts of money, and yet, we all know deep down, that the most important thing about Christmas, is taking the time to relax and simply be with those you love.
And so this year, I've given myself permission to indulge in a little tender-loving care, to ensure that I'm calm and happy, allowing good feelings to overflow into the days ahead – for everyone's sake, not just my own.
SIX SIMPLE WAYS TO TREAT YOURSELF
1. The Art of Herbal Tea
Learn the craft of creating your own blends of herbal tea. I infuse fresh herbs, slices of citrus fruit and edible flowers, such as mint, calendula petals and lemon for a delicious, fragrant drink. I'll often brew up a big pot, enjoy a cup or two, and then pop the rest in the fridge for a refreshing, iced tea.
Turn it into a slow, beautiful ritual, and take the time to notice as the plants unfurl their beautiful flavours.
READ: Simple Tips to Spring Clean Your Home
2. Indulge in a Long Hot Bath
At least twice a week, I'll enjoy a long hot bath, the kind with candles, essential oils and a good novel in hand. It's such a simple pleasure that does wonders for the soul, and allows much needed time out from the world and my responsibilities.
If you don't have a bath at home, visiting the hot pools is another idea.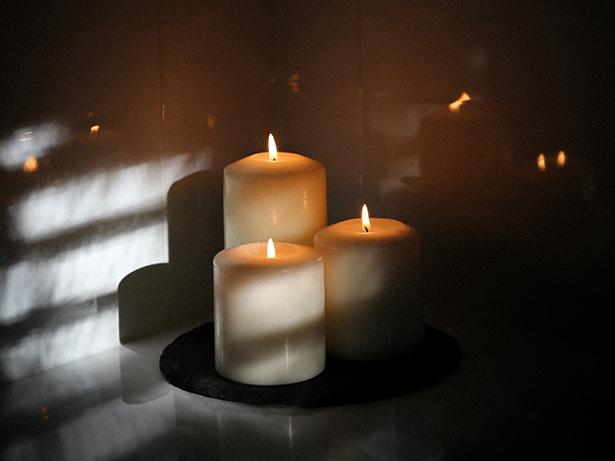 Take Yourself to a Movie
I'm unabashedly unashamed of going to the cinema alone and do it at least twice a month. It's such a treat to take myself out, not having to worry about anyone or anything else. I'll pick exactly what movie I want to watch, where I want to sit and what I'd like to eat. I've even started laughing out loud in the funny moments, and let me tell you, it's the best feeling.
Make Your Own Scented Mist Spray
Put aside a few hours to create your own scented water using the beautiful, heady perfume of natural essential oils. To make, fill a small glass amber spray bottle with 1 part rosewater or witch hazel and 2 parts distilled water, then add 10-15 drops of essential oils of your choice.
A few combinations I love are sweet orange and bergamot, ylang-ylang and rosemary, or eucalyptus and lime. Use as a rejuvenating air freshener, or mist on to your skin, clothes and bed linen.
READ: How to Make Your Own Perfume Balm
Pack a Picnic
Food almost always tastes better, when you enjoy it in the open air, with the warm sunshine on your face. Why not pack yourself a delicious little picnic, escape into nature for a few hours and soak up the beautiful scenery.
Plant Something Pretty
I don't know about you, but I just love to get my hands dirty and pot my own plants to place around the house. Filling your home with flowers and greenery is not only lovely to look at it, it's soothing for your soul, and good for your health, too.
Plants are known to help to purify and freshen up the air that we breathe, and have a certain mood-enhancing magic that I've come to enjoy.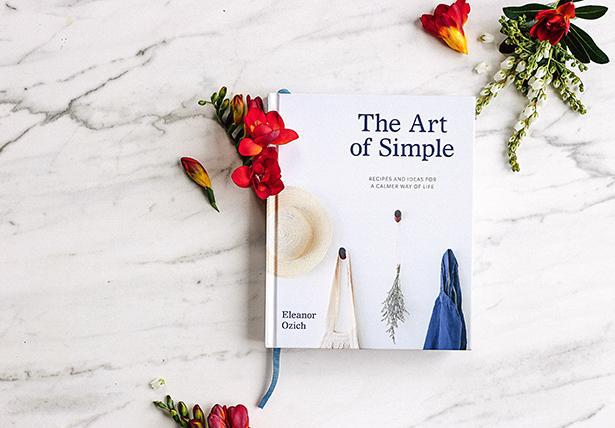 • The Art of Simple by Eleanor Ozich, with photographs by Johnny Scott, is out now. Published by Penguin NZ, $40.
Share this:
More Beauty & Wellbeing / Wellbeing