5 Ways to Simplify Your Beauty Routine
Here's how to speed up your beauty routine without having to put lipstick on in the car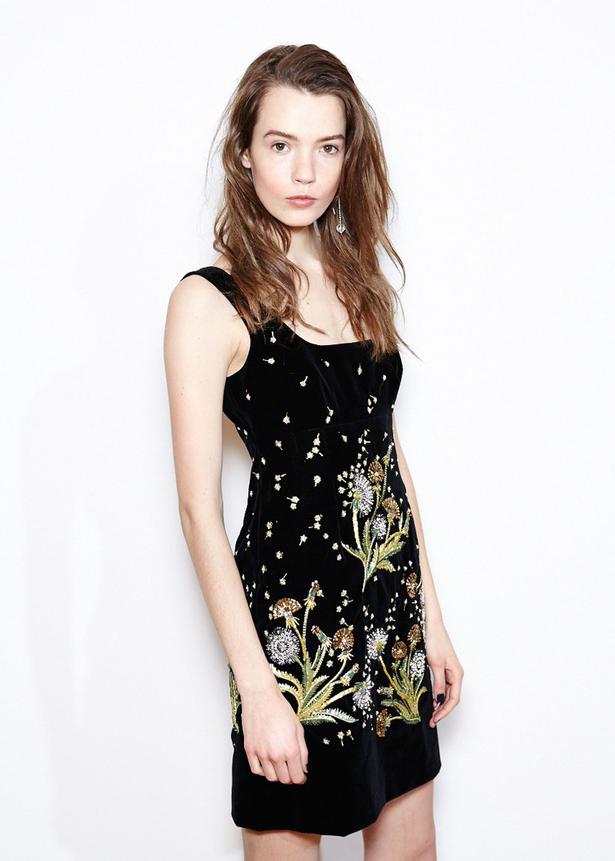 Tuesday Aug. 4, 2015
If you're in the habit of putting mascara on in the rear-view mirror on the way to work, then it's high time to reassess your car crash of a daily beauty routine. Lipstick at the lights on a busy morning may seem like harmless multi-tasking, but it is illegal to drive while distracted and a sure sign that you need to buy yourself back some time.
I plead as guilty as most women to touch-ups on the trot, but reckon we need to reassess our priorities. We're our own worst enemies at setting impossible standards for ourselves while rushing around trying to please others. Looking good is most women's goal when they leave the house each day, but if you're juggling exercise, eating, emails and possibly school drop-offs between dawn and desk, it doesn't leave a lot of time for personal grooming. Keep your appearance aims realistic and learn to take the shortcuts that make the difference.

1. Wash and wear 
Blow-drying your hair can eat up 30 minutes. Add in shampoo and styling time and that's up to an hour of your day gone. Wash and dry less often. Stylists say daily is unnecessary. If your hair isn't oily push your wash to every three to four days, or longer, with the help of dry shampoo or powders.
Hair health will be enhanced by less frequent recourse to hot tools. Make sure the ones you have are good quality, not deep fryers. When you do need to dry, towel first, give hair a quick blast, then twist into a few sections and let it air dry with a volumiser. Cool, effortless waves result. To glam up, heated rollers are quicker than irons or tongs. You can bang a few in and get on to makeup, unlike when using hands-on devices.
A weekly blow-dry at a salon means you never have to shampoo again. Get a silk pillowcase to prolong the look. Wear hair out, then up as the week progresses.
Try Colour Wow, $49.90, to hide regrowth on lightened hair or to disguise grey roots between salon visits. From Farmers, Smith & Caughey's and selected pharmacies and salons.

2. Embrace imperfections
Done is dated. Ditch lipliner and Kardashian contouring unless you're heading to a photo shoot. Coloured lip balms can be applied without a mirror while walking to a meeting which is more than can be said of more drying liner and lipstick.
Crayons and cream colour pots do double duty on lips and cheeks for a fresh flush, and cream shadow sticks can be quickly smudged on to eyelids. If your skin isn't particularly dry or unevenly pigmented, then skip the moisturiser/foundation routine and use BB cream only, especially in more informal settings. If you do need to correct redness and uneven texture, then apply product only where needed for a less caked-on look.
Long-wear makeup is a boon for the busy woman and isn't always heavier looking. Our picks are waterproof mascaras and gel eyeliners that won't budge.
Try Clinique Chubby Sticks, $40, from department store and pharmacy counters.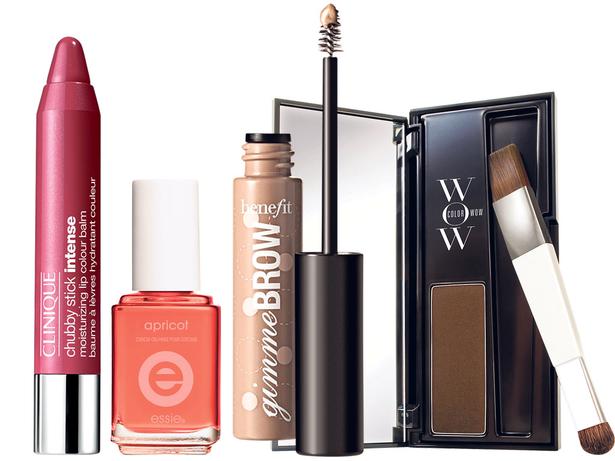 3. Diary date 

Make your busy schedule work for you. Don't just calendar all the stuff you have to do, remember to block out time well in advance for the routine services you need. This saves scrambling around trying to fit in overdue appointments. If you have a regular relationship with your hair and grooming specialists they are more likely to be flexible if you need to reschedule at the last minute.
Extend planning to your DIY sessions. Book yourself an hour or two in the evening or during the weekend to wash your hair and manicure your nails. Make multi-tasking enjoyable by combining a face mask with a soothing soak in the bath. Keep hand cream and cuticle oil at the ready so you can apply them while watching television.
Try Essie Apricot Cuticle Oil, $24.99, from Farmers and selected pharmacies.

4. Expert aid
Paying for professional services should be money well spent. Getting your brows tinted and shaped and your legs waxed, will give better results that last longer than plucking and shaving at home. A gel manicure means less worry about chipped or smudged nails with more longevity. If you are wearing regular polish, reapply a top coat after the first few days for more staying power.
Consider mobile services that bring the experts to your door, which for something such as a spray tan appeals more than heading out in a kaftan.
Makeup and hair lessons will teach you shortcuts and introduce you to new products, ensuring your look stays up-to-date. For a special occasion, book in for the works. It saves fretting about how your hair and makeup look. But don't be a slave to counter service, there is plenty of upkeep that you can do yourself to stretch the time between appointments.
Try Benefit Gimme Brow, $45, for added colour and hold. From Smith & Caughey's.

5. Play the long game
The theory behind this one is pay now, save later, so there's a degree of promise involved. Investing in sun protection is a no brainer, but how much you want to spend on anti-ageing skincare or preventive appearance medicine will be a more personal and budget related decision.
If your lashes or brows are lacking, then using growth serums or even permanent tattooing could add up. The same goes for IPL hair removal, but do the cost benefit analysis carefully and be sure you are confident in the professionalism of your chosen service provider.
Share this:
More Beauty & Wellbeing / The Latest