Sisley's Christine d'Ornano Shares Her French Beauty Secrets
The global vice-president of French beauty brand Sisley shares her Parisian approach to skin and hair care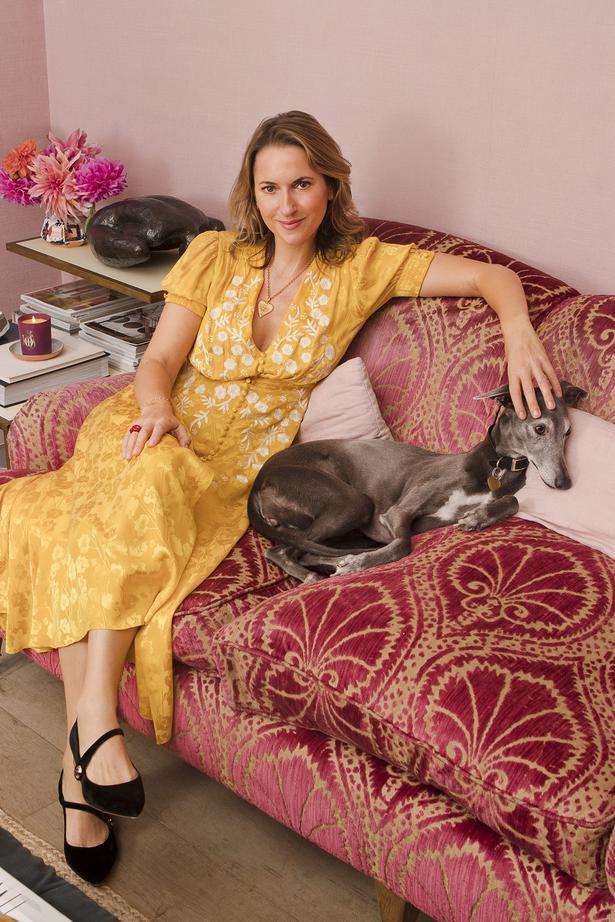 Saturday Oct. 13, 2018
The charmingly chic global vice-president of Sisley beauty is big on heritage. She reckons it's why Frenchwomen like her are so renowned for self-care. With a family business that specialises in indulgent plant-based skincare and now haircare, Christine d'Ornano is perfectly placed to offer beauty insights. 
Is the French reputation for good grooming and uncontrived style something you believe is innate or learned?
French women know how to look after themselves, it is something that is passed on from mother to daughter at an early age. Day cream, night cream, eye cream, cleansing, masks, all are natural to French women and they start young. There is also a great tradition of having a facial treatment on a regular basis. "Un nettoyage de peau" or "un soin visage" as they call it. The massage, the deep cleansing and the intense application of products helps detox the skin and boost the skin's own functions.
READ: Meet The Best Friends Behind Online Beauty Store Ines
As a frequent traveller, how do you perceive the approach to time and money spent on achieving beauty goals outside of France?
Each country is different. But I have also seen a significant difference in the time I have been working at Sisley. We are now, for instance, influenced by the Far East tradition of layering creams. This is something I often do as I have quite dry skin and I like to layer products. Grooming also varies from country to country. I like to be groomed but not visibly so. I want it to look quite natural. It all depends on your culture and that is fine.
What is your personal beauty ethos?
I think it is important to look after oneself. I have three children and I work so I don't have that much time, but I always "make time" to cleanse in the morning and evening, do some sports and try to generally stay active. In the same way I try to have Sisley facial every month as it rests my skin and gives me a moment of deep relaxation and well being.
What are you teaching your daughters to do?
They already cleanse and apply a moisturiser (I have twins aged 14 and one aged 12). They also always apply sunscreen in the summer.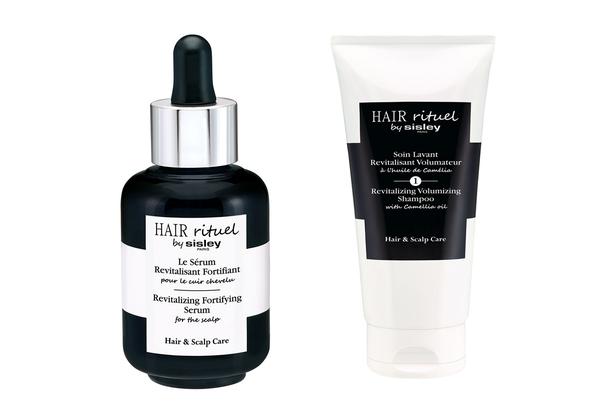 What is your own daily routine?
I try to sleep 8 hours a night if I can, it really makes a difference. Our skin repairs at night and we need it to repair the damage of the day. In the morning I cleanse and apply Sisley Integrale face and eye cream followed by All Day All Year to protect my skin.
In the evening, if I go out, I will use the Black Rose mask for 10 minutes to re-plump my skin — it is miraculous! And I always remove my makeup and usually use Supremya face cream and Supreme eye cream at night.
The same in the morning. On the week-end when I have more time I take half an hour to myself and exfoliate with the Creme Gommante to remove impurities and dead cells and apply a mask such as the Linden Blossom or Express Flower Gel afterwards. It makes my skin look clearer and very clean.
READ: 10 Ways To Brighten Up Your Skin Routine 
Hair and its care?
I wash my hair every day as I have very thin hair and do a quick blow dry myself. I find that when I use the Hair Rituel Serum I can wash my hair every other day which is great. The first product I would recommend to buy is the Revitalising Fortifying Serum, a one month treatment for hair and scalp that will help reboot the scalp and promote the growth of thicker fuller hair.
Favourite indulgences?
I love to go for the Hair Rituel treatment at Salon Séguier in Paris. It has the most wonderful massage and helps re-boost my hair, alongside using the serum at home.
Any hair care travel tips?
I take our travelling size shampoo and conditioner as I try to not check in my luggage. I drink a lot of water on the plane to keep hydrated.
Hair Rituel by Sisley will be stocked at Smith & Caughey's Queen St, which already carries Sisley Beauty's skincare, makeup and fragrance ranges.
Share this:
More Beauty & Wellbeing / Features & Profiles