Six Spa Treatments That Evoke That 'Holiday' Feeling
Ease back-to-work blues with indulgent spa treatments sure to bring back holiday bliss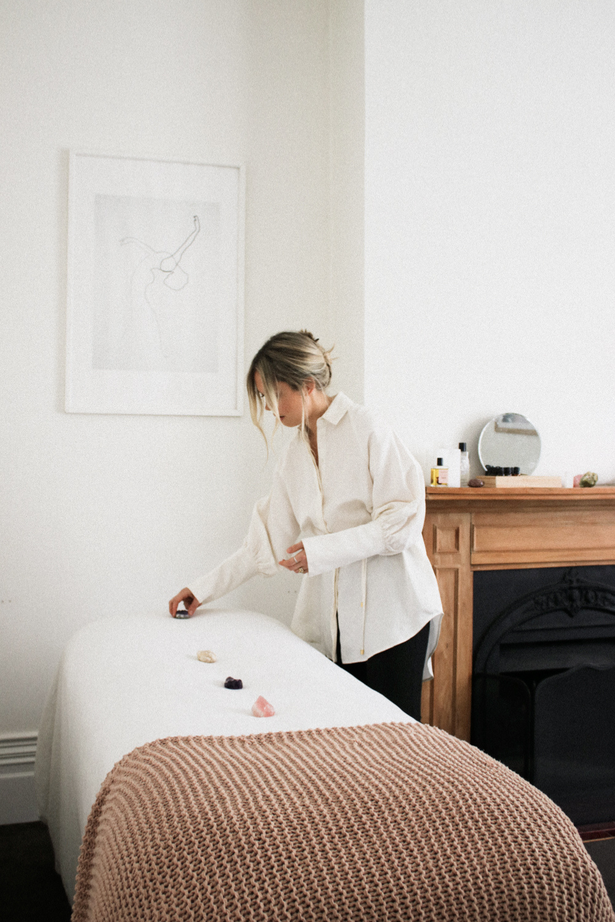 Wednesday Jan. 20, 2021
The saddest thing about a summer holiday is its inevitable end.
Though we've been lucky enough to experience the fullness of a Kiwi summer (thanks to the freedom afforded to us by our quick-thinking Prime Minister), returning to work often feels like more of an abrupt jolt than a smooth transition.
Banish summertime sadness with our picks of Auckland's most blissful treatments — some swift enough to squeeze in during your lunch hour — or take a holiday from everyday life with a full day of pampering at a countryside retreat.
Whether you're in search of a renewed sense of calm, want to restore your holiday glow or clear some bad juju, these six Auckland spas will let you experience everything from a soak in a clifftop coconut milk bath, reclining in a cave made entirely from Himalayan salt, or freezing the visible signs of ageing in their tracks (literally).
Reiki Healing at Love By Olivia
Cluttered inbox getting you down? Find your zen at Love By Olivia. A well-timed pivot saw The Raw Kitchen founder Olivia Scott switch from holistic nutrition to healing, and now the qualified reiki therapist has opened her own studio.
With more than 10 years' experience in reiki and energy healing, Olivia uses hands-on Japanese techniques to reduce stress around the body and promote mental, emotional, physical and spiritual healing. She couples this with chakra realignment to balance life force energies and release the blockages that can cause stress or feelings of being overwhelmed.
Experience a 60-minute healing for $130, 90 minutes for $175, or a 45-minute distance (virtual healing) for $80. 28 Elgin St, Grey Lynn; Lovebyolivia.com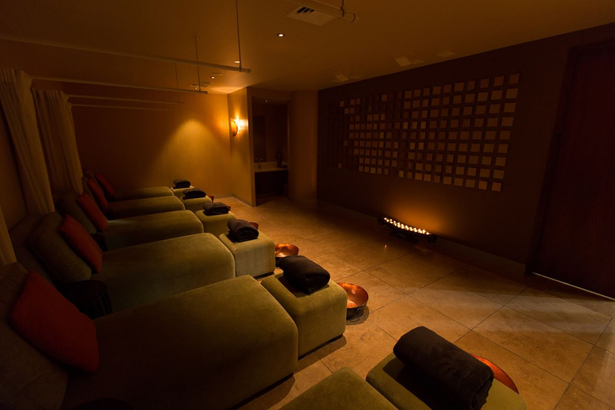 Signature Balinese Massage at East Day Spa
You'd be forgiven for confusing this inner-city spa for a wellbeing oasis. From the moment you step inside, it's hard to believe you're in one of Auckland's busiest precincts. Prepare for a dreamy escape as you sip herbal tea in the waiting room, before being escorted to a candlelit room with traditional Balinese decor.
Melt into the massage table with the Signature Balinese Massage, a full- body treatment, said to relax and restore using medium pressure, gentle stretches and acupressure.
East Day Spa's Signature Balinese Massage is priced from $135 for a one-hour treatment. SkyCity Grand Hotel, 123 Albert St, Auckland CBD; Eastdayspa.com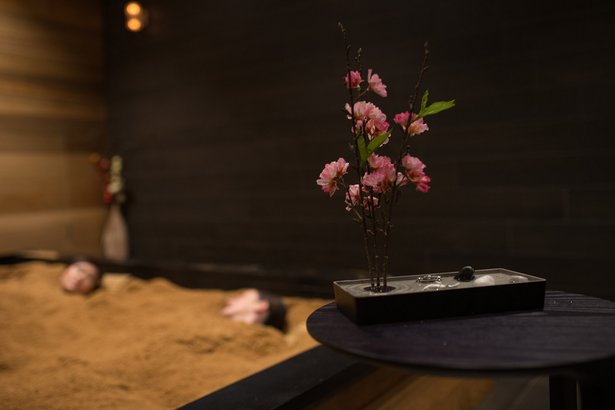 Relax and unwind in a dry blend of Japanese botanicals, rice brand and sawdust in this traditional Japanese ritual. Photo / Supplied

Salt Cave Halotherapy at Salt Cave Halotherapy & Wellness Centre
Step inside the salt cave, a dimly lit room lined floor to ceiling with Himalayan pink rock salt, with a floor covered by soft sand. Salt Cave Halotherapy is a drug-free, mood-boosting, natural therapy that is said to clear the lungs of toxins and viral infections, relieve underlying respiratory conditions, address chronic skin conditions, and enhance immunity.

Pretend you're a million miles away while you recline on a plush lounger and breathe in the fine salt aerosols.

A 45-minute Salt Cave Halotherapy session is priced from $60, which includes a pre-treatment consultation. 11/326 Sunset Rd, Windsor Park, North Shore; Saltcavenz.co.nz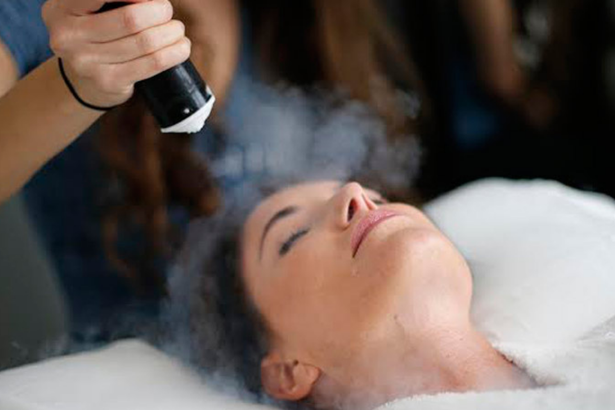 Enjoy a little chill out time with a cryofacial. Photo / Supplied

Anti-Pollution City Proof at Bersanti Day Spa
Set on the rugged west coast at Karioitahi Beach, Bersanti Day Spa is a picturesque location to spoil your skin and recharge your batteries. The spa's Anti-Pollution City Proof treatment oxygenates skin and stimulates circulation to repair damage caused by environmental factors or sun exposure, leaving skin looking luminous.

After your treatment, slip into the outdoor Balinese stone bath for an hour-long soak in essential oils and coconut milk.

The Anti-Pollution City Proof is priced from $150 for a 75-minute treatment. Add on a 60-minute Sanctuary Coconut Milk Bath for $80 for an individual or $110 for a couple. Castaways Resort, 685 Karioitahi Rd, Waiuku; Castaways.co.nz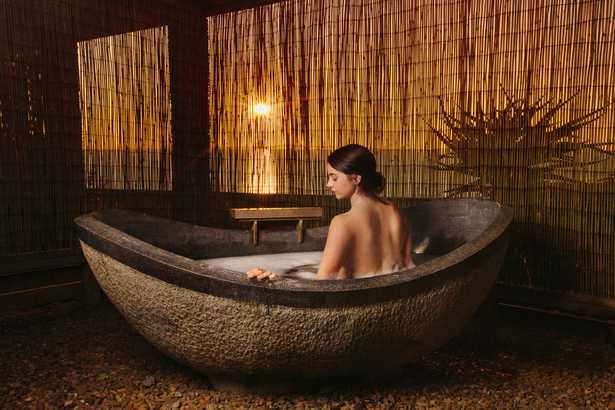 The perfect way to round out any spa treatment? A relaxing soak in a coconut milk bath while you take in the clifftop view. Photo / Supplied

Frotox at Cryo Health Solutions
If your dream holiday involves sitting fireside with a glass of something steamy while snow falls, prepare to chill out with a cryofacial. Pretend you're atop a snowy mountain while a skin specialist applies a controlled stream of pressurised liquid nitrogen vapour over your face and neck to boost collagen production while detoxifying skin and reducing inflammation. The result is skin that appears firmer and more youthful.

It's also an excellent option for those with chronic skin conditions including dermatitis, eczema and psoriasis. Cryo Health Solutions specialises in using sub- zero temperatures to improve lymphatic drainage and blood circulation.

Frotox is priced at $70 for a 10-minute treatment. 433 Lake Rd, Takapuna; Cryohealthsolutions.com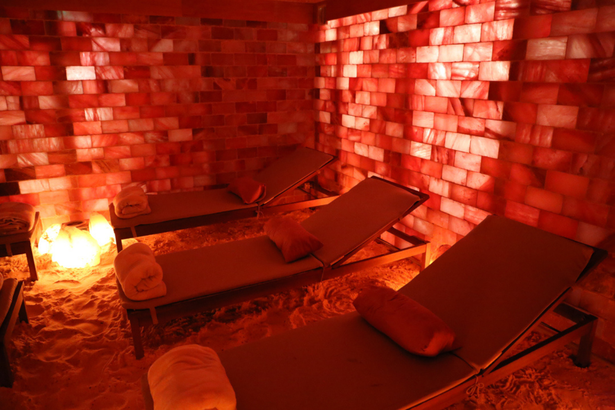 Feeling salty? This unique salt ritual is said to clear airways and ease the mind. Photo / Supplied

The Enzyme Spa Treatment at Ikoi Spa
Experience a time-honoured Japanese deep heating practice at Ikoi Spa. The Enzyme Spa Treatment sees a large wooden tub filled with a blend of rice bran, pinewood sawdust and fermented Japanese botanicals.

Sink down into the dry spa and allow masseuses to work the ingredients into your skin before dusting off and indulging in a skin-softening soak. You'll float away relaxed and invigorated.

The Enzyme Spa Treatment is part of three packages at Ikoi Spa, including the Enzyme Spa & Contouring Treatment Harmony Package, $258 for 130 minutes, which sees it complemented by a self- heating mud treatment. 1 Huron St, Takapuna; Ikoispa.co.nz
Share this: