Skincare Rituals, Premium Pyjamas & The Science Of Sleep
We look at three ways to enhance the restorative power of rest
SPONSORED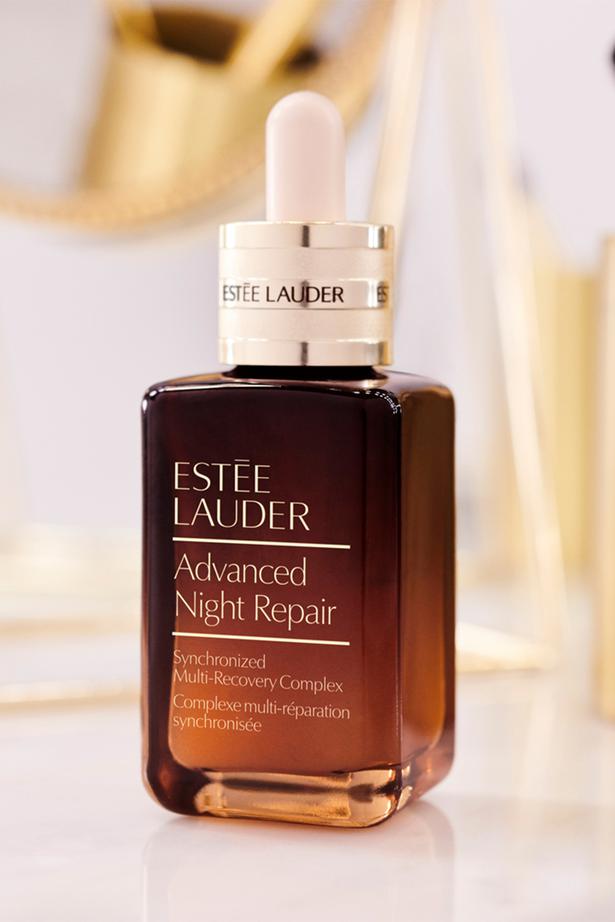 Thursday June 17, 2021
Sleep is vital to a healthy lifestyle, impacting everything from brain function to beauty. However, for something so important, it can often take a back seat to other priorities. A reformulation of Estée Lauder's famous serum, the new Advanced Night Repair Synchronized Multi-Recovery Complex is a timely reminder to recalibrate our nightly rituals, so we spoke to three experts about how to achieve a more beautiful sleep.
Invest in high-quality sleepwear
'Queen of Sleep' Natalie Norman is well versed in the art of beauty sleep. Her label By Natalie offers luxurious sleepwear and a bespoke approach to pillows — things she believes are key to good quality sleep. "Feeling beautiful and comfortable within yourself plays a huge part in this," she says.
Fabric always comes first. "The feel, quality and performance are extremely important to me," Natalie explains, and the fit of her sleepwear is intentionally oversized. "It's essential to have movement when you sleep."
Pillows are personal too (By Natalie offers both base pillows and toppers). "We all sleep differently," says Natalie. "Everyone has different needs depending on what kind of sleeper you are."
Above all, she sees a good night's sleep as an essential luxury. "Sleeping is an act of self-love, a good night's sleep helps us reset, relax and start the next day off on the best note possible."
Improve your environment and habits
A holistic approach is integral to getting good beauty sleep — something deployed by Kirsten Taylor, director of the Sleep & Wellness Centre, CEO of award-winning brand SleepDrops, and certified naturopath. "Sleep is the foundation for all physical, emotional, mental and spiritual wellbeing," she explains.
For high-quality sleep, Kirsten encourages practising good sleep hygiene: declutter the bedroom, avoid caffeine after 2pm, eat nutritiously, and minimising noise and light.
Elevating your sleep space and being considered about your evening rituals can also have a tangible impact, and it's worth investing in quality. "Make sure it looks, feels and smells beautiful; aromatherapy oils such as lavender, chamomile and mandarin uplift your mood and enhance relaxation."
Not only do our habits, such as a beauty routine, help set us up for a good night's sleep — "preparing your skin by cleansing it and nourishing it with high-quality skincare is an important act of self-nurture," Kirsten says — sleep itself is not just for rest.
It's also important for repairing the body. "During sleep, every part of our body gets refreshed including our hair, skin and nails," explains Kirsten.
"While we are sleeping an anti-ageing growth hormone is released, so good skincare adds to this process. The skin cells will take the special compounds from within the ingredients and produce more collagen, making you look even more vibrant and refreshed in the morning."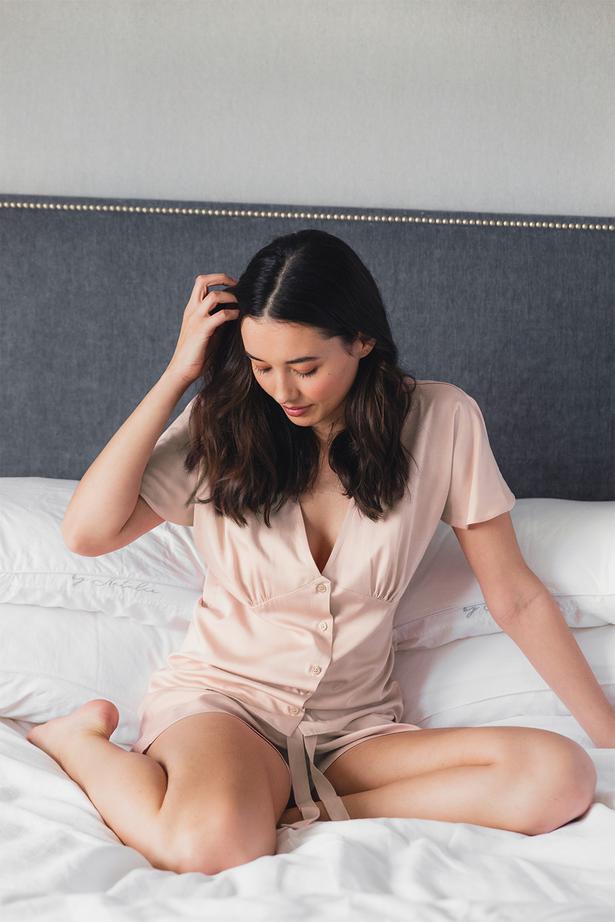 Harness sleep as a time to repair skin
What we do before bed is of utmost importance to our quality of rest, and a nightly skincare ritual offers a moment of calm, self-care and relaxation that sets us up for a truly beautiful night's sleep. Significantly, it also harnesses our skin's natural repair process, something that informed one of Estée Lauder's most famous products, and its new iteration Advanced Night Repair Synchronized Multi-Recovery Complex.
Formulated for after dark (though able to be used any time) the serum has become a cornerstone of many evening skincare regimens, designed to combat the rigours of daily life — pollutants, impurities, lack of sleep and blue light — which can have an impact on your skin.
"Night time is when skin renews itself; skin cells are purifying and re-syncing," says Olivia Russell, education manager at Estée Lauder. "At night when your skin is not busy defending itself from the environment, skin switches into repair and renewal mode — repairing the damage from the day and boosting its natural skin functions, such as collagen and elastin production."
It's this process that is enhanced by the brand's uniquely targeted serum. "Every night, Advanced Night Repair Synchronized Multi-Recovery Complex repairs visible damage caused by the environment during the day and any lack of sleep during the night," she explains. "[It] helps skin optimise its natural nightly repair process. It provides overnight hydration, pore reduction, age prevention with antioxidant protection, the reduction of the look of key signs of aging like uneven skin tone, dullness, dehydration, or lines, and new firmness and fast line reduction."
With research and development in sleep science ever-changing, the company drew from the latest innovations when reformulating its iconic product. "For our latest scientific breakthrough Estée Lauder research partnered with Dr Paolo Corsi, a leader in the scientific field of epigenetics," Olivia reveals. "Scientists discovered that lifestyle, diet, the environment can impact the way your genetic code is expressed — only about 25 per cent of the skin's ageing process is determined by your genetics."
With this in mind, its new Advanced Night Repair Synchronized Multi-Recovery Complex harnesses a micro-signalling molecule discovered by Estée Lauder scientists that is essential to the natural repair process of the skin.
This innovation, which the brand calls Chronolux™ Power Signal Technology, sees its reformulated serum able to repair skin faster. Hydrating and plumping, it absorbs quickly (good for those special pillows), aiding cell renewal and collagen production, helping foster environmental protection — adding a new level of meaning to the concept of beauty sleep.
Learn more about Estée Lauder Advanced Night Repair Synchronized Multi-Recovery Complex at Esteelauder.co.nz or in store at select pharmacies, department stores, Mecca and Sephora.
Share this: