Celebrity Makeup Artist Sofia Schwarzkopf-Tilbury's Top Four Makeup Hacks
Ashleigh Cometti speaks to one of the beauty industry's rising stars ahead of the highly anticipated launch of Charlotte Tilbury Beauty at Mecca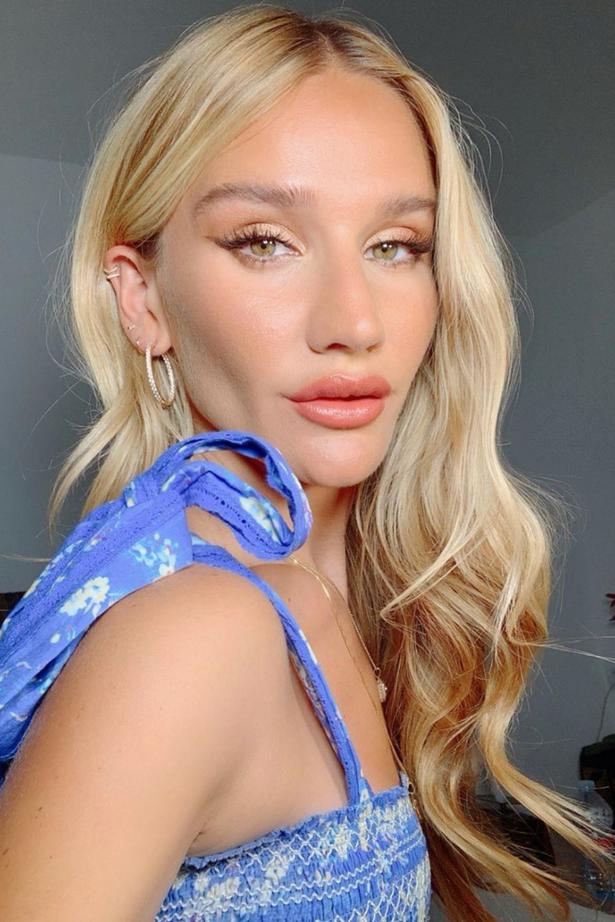 Monday Sept. 13, 2021
"Charlotte is a walking beauty bible!" Sofia gushes about her aunt, makeup artist and beauty entrepreneur Charlotte Tilbury.  
You'd be forgiven for thinking that having a makeup mogul in the family would open a number of doors in the industry, but Sofia still had to learn the ropes from the bottom.  
As the daughter of Leah Tilbury, director of brand creative at Charlotte Tilbury, and the granddaughter of artist Lance Tilbury, Sofia says she always knew she'd end up in a creative pursuit.  
"Growing up, I really wanted to be an artist. My grandfather is a painter and in Ibiza we were surrounded by artists, so I was constantly soaking up the creative passion of everyone around me," Sofia says of her dual upbringing in the UK and Ibiza.  
"I would go to London at the weekends to visit Charlotte and she'd always let me take some makeup back to school from her shoots and shows to play with. I'd gather all the girls in my dorm and we'd spend hours doing makeup and taking photos, trying to copy Charlotte's looks from magazine covers and shows," she says. 
Sofia cut her teeth as the lead artist at the Charlotte Tilbury makeup counter at London department store, Selfridges. Two years later, she began shadowing Charlotte backstage at runway shows, before assisting her creating looks for celebrity clientele bound for some of the world's most glittering red-carpet affairs.  
She's since become a mainstay at London Fashion Week, and is a regular contributor to magazines like Vogue and Cosmopolitan.  
READ: Celebrity Makeup Artist Nikki DeRoest Shares Her Mood-Boosting Makeup Looks
Like many other makeup artists, social media has cemented her presence on the celebrity circuit, with Sofia regularly serving her signature glow-giving looks to her 267,000-strong Instagram following.  
Her feed reads like a who's who of Hollywood — Kendall Jenner, Minnie Driver, Karolina Kurkova, Irina Shayk, Olivia Palermo and Romee Strijd — to name a few.  
It's a dream realised for Sofia, who says she's remains awed by the power of makeup to make people feel good.  
"Whether I'm working a celebrity client before a red-carpet event, or filming a tutorial for people to follow on Instagram, it's always so humbling to see how people transform when they feel like a more beautiful, confident version of themselves," Sofia says.  
Here, the makeup protégé shares four makeup hacks that have propelled her prowess in the beauty industry.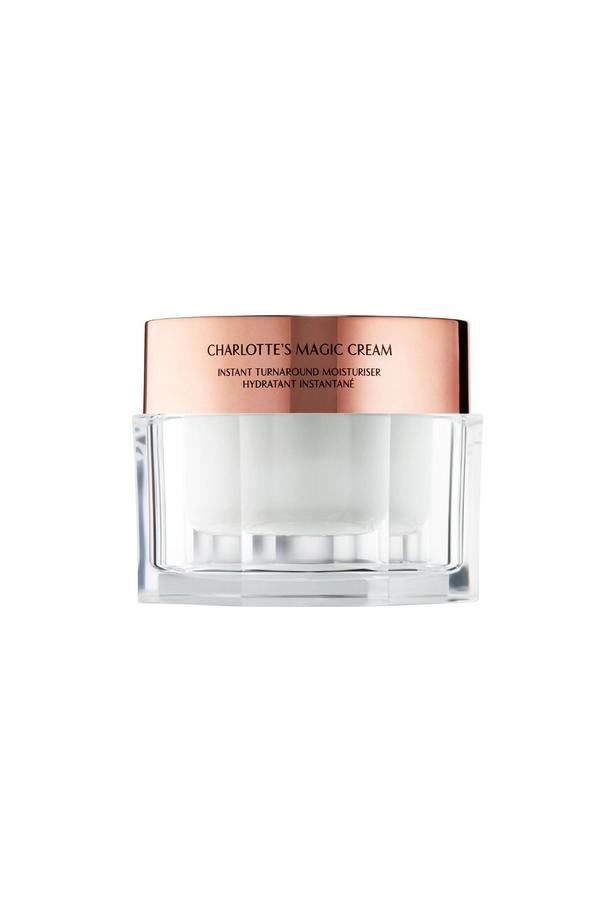 Sofia counts Charlotte's Magic Cream as her go-to product to achieve a lit-from-within complexion on all ages. Photo / Supplied

How To: Cheat A Glowing Complexion 

Glowing skin will always be in, and Sofia says the best way to cheat a faux glow is prepping with great skincare.  

"I never do makeup without Charlotte's Magic Cream. It's the ultimate instant turnaround moisturiser for dull, tired-looking skin and it gives the complexion a gorgeous, cushioned and dewy glow," she says.  

Another way to cheat glow is to use one of the brand's best-selling complexion boosters as a primer, on its own, or over foundation to achieve a blurred, illuminated look.  

"Hollywood Flawless Filter is literally like a social media filter in a bottle," Sofia says.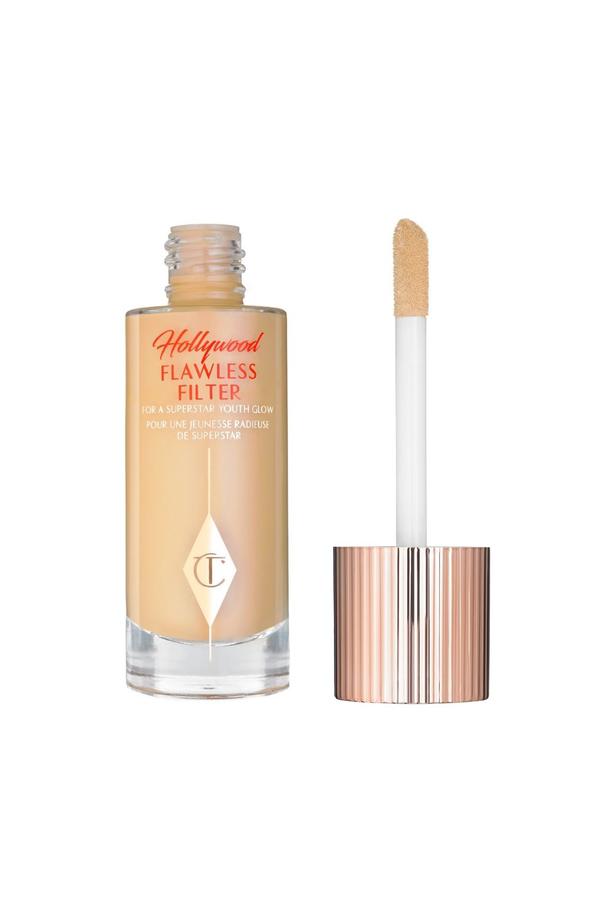 Hollywood Flawless Filter has multiple uses, and boosts complexion whether applied under or over makeup, or simply on its own. Photo / Supplied

How To: Create A Lit-From-Within Glow On Mature Skin 

If you expect Sofia's social media to be filled with sub-30s models and celebrities, think again.  

Her top tip for lending a youthful glow to mature skin? "Take the time to prep and prime the complexion," Sofia says. "So many people don't realise that you truly can't have a beautiful painting without a beautiful canvas."  

The makeup artist says she starts with a resurfacing fluid (like Super Radiance Resurfacing Facial) to exfoliate away dead skin cells and add glow, before layering on a serum and moisturiser (she loves the peptide- and polyglutamic acid-infused Charlotte's Magic Serum Crystal Elixir with plenty of Charlotte's Magic Cream on top).  

For flawless, pore-less skin, Sofia advises to opt for a foundation loaded with skin-loving ingredients to nourish skin while it perfects. 

"The Airbrush Makeup Collection is my go-to on mature skin. Everything is packed with skincare ingredients that perfect your skin whilst soft-focusing and blurring fine lines and imperfections," she says.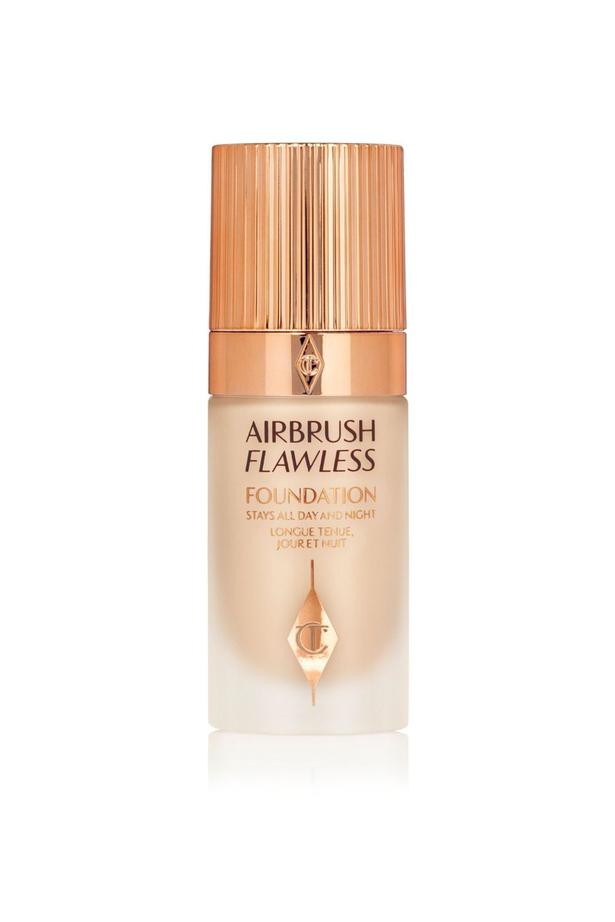 The Airbrush Makeup Collection is Sofia's top pick for perfecting mature skin. Photo / Supplied

How To: Layer Dewy Skincare With Matte Makeup 

Traditional matte formulas often receive a bad rep for looking heavy or cakey, but Sofia says modern mattes play well when layered with glowing skincare underneath (without looking shiny or oily).  

"One of my favourite matte formulas is the Airbrush Flawless Foundation, a full-coverage, stay-all-day foundation with the skincare benefits of a serum. Whenever I use this, I'm blown away by how it perfects the complexion while still looking like skin," Sofia says.  

She couples this with Airbrush Flawless Finish Powder — a finely-milled powder which sets foundation in place without appearing patchy or dry.  

"I have been known to turn my Uber around and head straight home if I leave the house without this!" she says.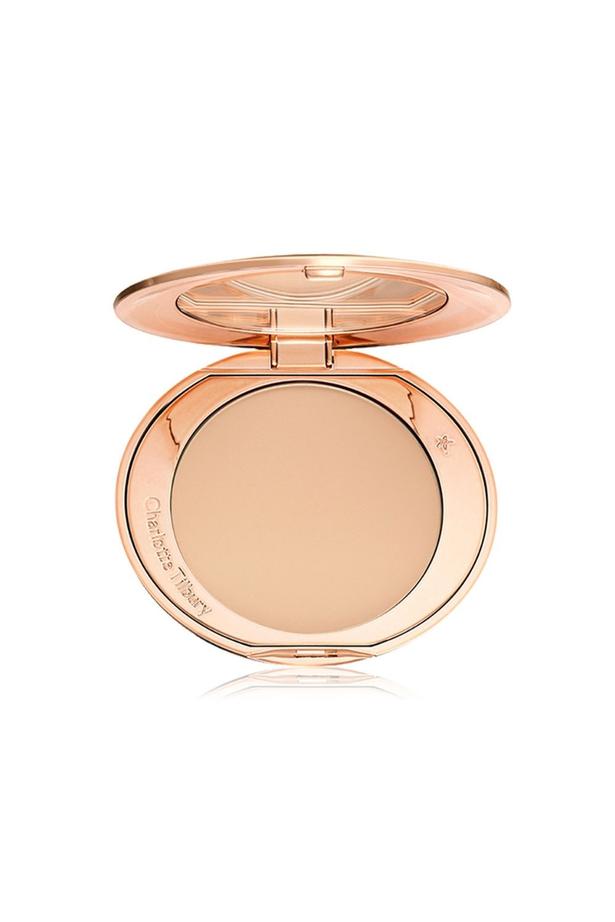 Sofia says she's been known to turn her Uber around if she left her Airbrush Flawless Finish Powder behind. Photo / Supplied

How To: Make Your Products Multi-Purpose 

Any makeup artist worth their salt will tell you that when it comes to makeup, the only limitation is your imagination.  

"I love to use the Airbrush Bronzer like an eyeshadow for a sun-kissed, beachy look. I nestle it into the create of my lids and blend it out to add a contoured, sultry effect."  

Or why not try work your favourite lipstick shade in with a highlighter to create a dewy, creamy blush?  

"A great trick one of our pro artists taught me was using Airbrush Flawless Setting Spray with our matte eyeshadow formulas to enhance colour payoff and control. It's a great way to create unconventional eyeliner looks," Sofia says.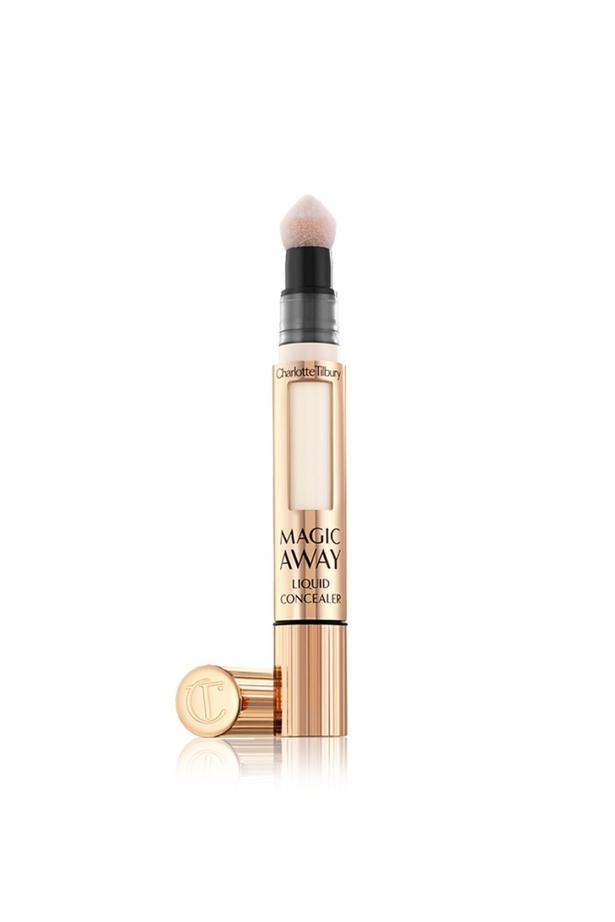 Sofia says the Magic Away Concealer is a godsend for tired eyes. Photo / Supplied

ADD TO CART 

Ready to shop like Sofia? Here's the makeup artist's five favourite products to try when Charlotte Tilbury Makeup drops at Mecca later this month  
I'm a lip liner girl so my first pick would have to be

 

Lip Cheat in Pillow Talk Medium

. I never apply lipstick without it. It's the perfect berry-pink shade to help resize and reshape the appearance of your lips instantly.

 

 

I'm absolutely obsessed with the

 

Tinted Love Lip and Cheek Tints

. They give you the freshest, most natural-looking colour. I begged Charlotte to create a lip tint for years and they're even better than I imagined.

Magic Away Concealer

 

is an absolute skin

 

saviour

. I wear it every day. When I'm tired it instantly blurs out all the imperfections and it has so much stretch, you can get away with using it like a foundation in a hurry.

Airbrush Flawless Finish Powder

 

is the one product I always slip into my clients' clutch bags before an event. There is no better powder out there for giving you that soft-focused, blurred effect!

 

I never do makeup without

 

Magic Cream

! Charlotte always gives engraved jars of Magic Cream as gifts to friends and family and it's always a huge hit, particularly with men — they love Magic Cream as it's so hydrating and smoothing.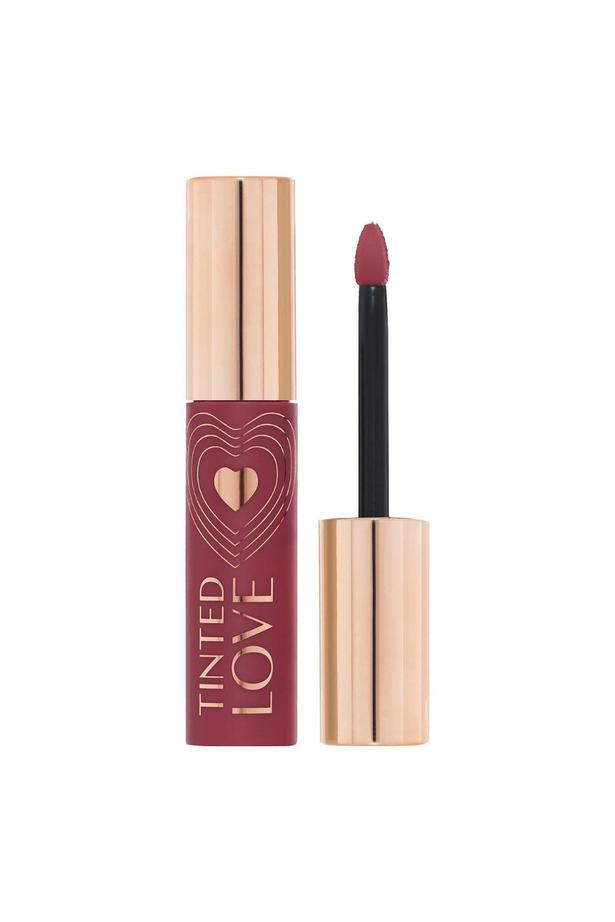 FAST FIVE 
Most underrated item in your makeup kit? I don't know if it's underrated because it did sell out when we first launched, but Charlotte's Brow Fix gel is amazing! It's the most incredible, sculpting clear gel that add texture and lift, making you look like your brows have been laminated.  
Holy Grail product? Charlotte Tilbury Magic Cream. I have tried everything, and nothing makes the skin glow like Magic Cream. As Charlotte always says, 'Magic Cream is Magic Skin!'  
Last beauty buy? Frederic Malle's Musc Ravageur perfume. It's my signature scent.
Big-ticket beauty splurge? I love facial tools and treatments like the Current Body LED Mask, infra-red sauna sessions at the Glow Bar in London and cryotherapy treatments! I can't wait for everyone to try Charlotte's new Cryo-Recovery Eye Serum and Face Mask. She has been wanting to bottle the smoothing, depuffing benefits of cryotherapy in an easy-to-use at-home system for years.
Dream client? I have been lucky enough to work with some amazing women and men over the years, but I would absolutely love to do Hailey Bieber's makeup.
Ta-ta to the trend: Heavy, cakey, full coverage foundation and concealer! I am loving the focus on fresh, healthy, natural-looking skin. At Charlotte Tilbury, we are all about GLOW! 
Charlotte Tilbury Beauty will be available exclusively from Mecca stores and Meccabeauty.co.nz from September 21.  
Share this: